Lewis Bloor has insisted that NOTHING happened between him and Marnie Simpson in the Celebrity Big Brother shower other than kissing... while she's starting to worry he's putting on an act.
Viewers saw the
pair stripping naked and showering together
on Monday night's episode, but Lewis has now confirmed nothing happened beyond kissing.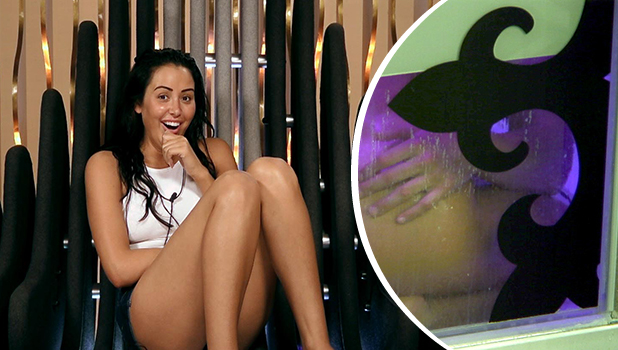 Chatting to the boys the next morning, Lewis says: "Nothing happened, I was horny, but nothing happened."
But will it eventually?
It's clear in tonight's episode that feelings are intensifying for both Lewis and Marnie, although the latter does seem a bit concerned that perhaps Lewis views them as a showmance and it won't last.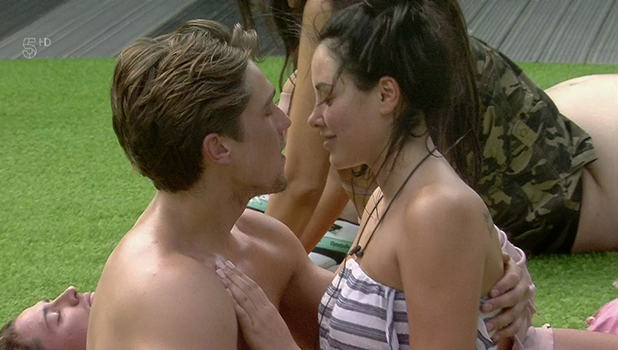 Marnie tells Big Brother in the Diary Room: "Lewis is so perfect. It's almost too good to be true. He was with a model so what is he doing with me? Is it just an act?"
FYI: The model is a woman on Marnie's eyelash box! Lewis tells her that little gem tonight!
Marnie also tells Katie Waissel: "It feels like fate! I really hope he doesn't go. I really hope this isn't all an act…"
Well, it isn't according to Lewis, who later tells Marnie that she's "perfect" and he really wants to be with her. "I know I can be with you and I want to be with you," he says. "I feel like a full man, whole, the best version of me!"
But he also privately admits to Bear he's worried about work commitments getting in the way. "Marnie is amazing but I have so much I want to do! Falling in love with someone isn't on my radar; I have work to do."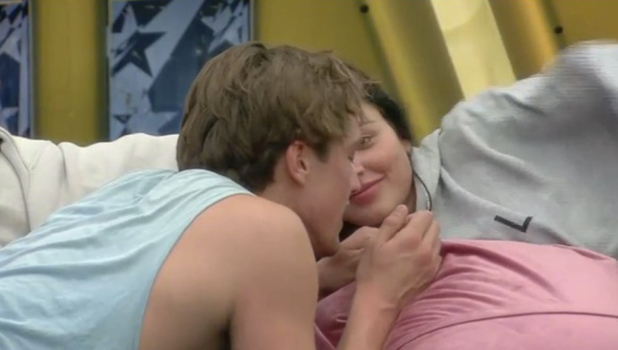 Hmm...
Lewis has, however, dropped the L-Word on Marnie
after just ten days.
Yesterday, after visiting the Diary Room, he told Marnie: "I [said] how much I love talking to you and how difficult our schedules and lives are going to be when we get out. It's really f**king scary. They said, 'What have you learned from this experience, Lewis?' I said, I've learned you can fall in love with someone in ten days.'"
What a romantic!
Lewis and Marnie's love story may end tonight, though, as he's facing eviction! He's up against Stephen Bear, Saira Khan and Heavy D and one will be going home.
CBB
airs 9pm on Channel 5.