Love Island stars Scott Thomas and Kady McDermott have exclusively told Reveal they are planning to move in together.
We've already seen
Alex Bowen make the move to Essex to set up home with his girlfriend Olivia Buckland
, and it sounds like Scott and Kady could now be following suit.
We caught up with the pair recently, and Scott told us: "We've already talked about moving in together." He joked: "We might as well because [Kady] is with me all the time!"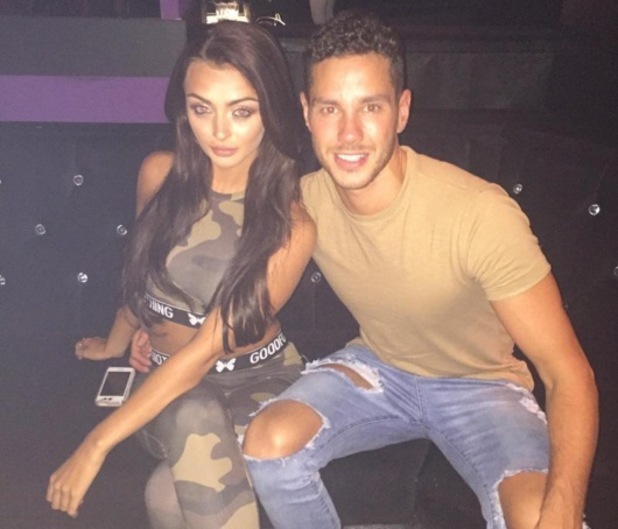 The couple had been talking about how they have coped with the distance between them since leaving the
Love Island
villa (Scott is from Manchester, while Kady is from Stevenage), but Scott insists is hasn't "affected" them.
He said: "People have brought it up, but it hasn't affected us. We are a couple and we do a lot of things together."
In fact, they spend so much time with one another, that it sounds like Scott and Kady will soon be moving in. And this time round, it sounds like Kady will be the one jumping ship.
Asked where they will move in, Kady tells us: "Manchester. [Scott] will not come down South, and to be honest, I like Manchester."
"It's a meeting point for everywhere," Scott added. "She's met all my mates and their girlfriends and really gets along with everyone. It's amazing."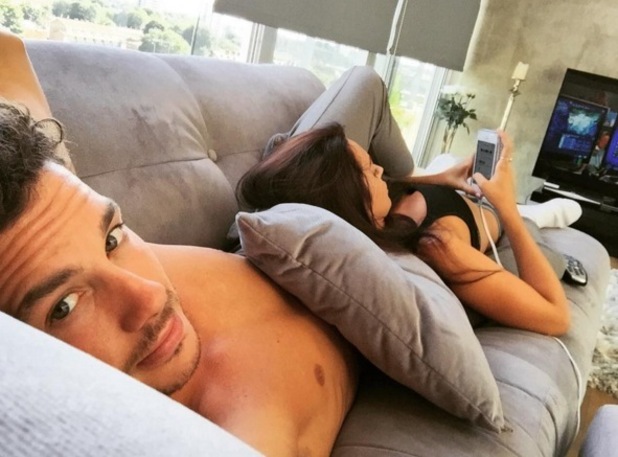 Moving in will certainly be a big step for the pair and their relationship, and one milestone they have already reached is dropping the L-word.
We'd thought as much judging by the
slew of smitten selfies and Snapchats Scott and Kady share with us
, but when we quizzed the couple on whether they are in love, they're quick to say yes.
Kady said: "He says it to me all the time."
Scott then revealed that he and Kady first admitted they loved each other on their final night on
Love Island.
We as viewers didn't see the moment onscreen, but Scott told us Kady had been the first one to drop the L-bomb.
He said: "I know who was first... We used to say, 'Wuv you.' By accident I heard Kady say, 'Love you.' We were a bit drunk and I was like, 'What did you say?' And he went, 'Yeah I do.'
Getting a little red-faced, Kady told us that Scott made sure to bring it up the next morning.
"We were a bit drunk when we said it and the next morning he was like, 'Do you remember?'"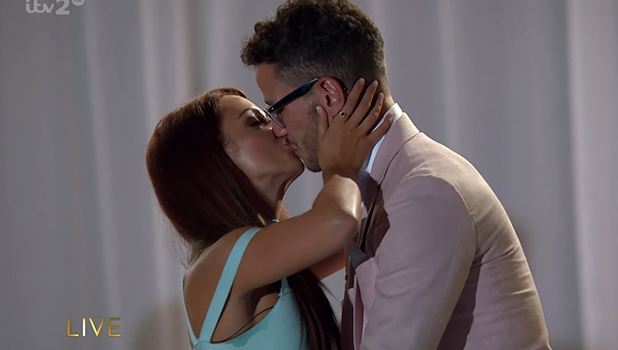 Scott and Kady had got together while starring on the ITV2 dating show. While their relationship was testing at times, the couple's romance survived the entire series and
Scott melted our hearts when he asked Kady to be his girlfriend.
He went big and made a romantic gesture by spelling out, 'Be my gf?', in towels by the pool. Recalling the moment, Scott told us: "We had to watch everyone else go official and we said we were never going to do that… Watching all those people, I thought, 'It's our moment now.' Some of those couples crumpled and they didn't stay together, I just thought I'm going to do it and I'm going to do it big."
Speaking about his relationship with Kady now on the outside, he gushed: "I'll be honest I had my worries about what we were going to be like, but it's been absolutely better than I could ever imagine."
Glad to hear it!
Follow us on Twitter @RevealMag for all your celeb, fashion and beauty news!
Fancy winning some GREAT prizes? Check out Reveal Competitions here!