Has Lewis Bloor just dropped the L-BOMB on Marnie Simpson?!
It seems so!
The former
TOWIE
star has been growing close to
Geordie Shore
's Marnie while in the
Celebrity Big Brother
house, and it seems only ten days were needed for true feelings to develop.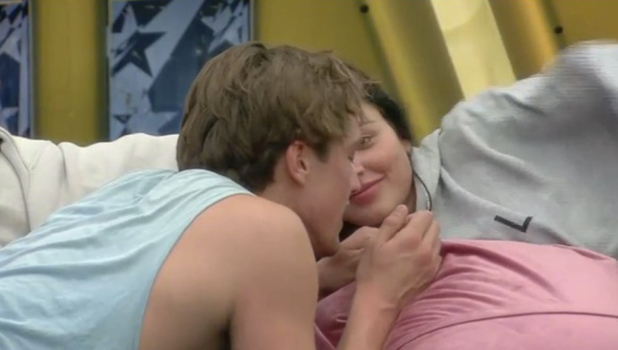 Chatting to Marnie in the bedroom, Lewis said: "I [told Big Brother in the Diary Room] how much I love talking to you and how difficult our schedules and lives are going to be when we get out. It's really f**king scary.
"They said, 'What have you learned from this experience, Lewis?' I said, "I've learned how to deal with people in different walks of life, what upsets me, what triggers I have, things I really care about, unresolved issues I didn't understand I had, and that you can fall in love with someone in ten days."
Wow! Nice little tag on at the end there, Lewis!
After Marnie went, "What?!" Lewis reiterated: "I was actually like, you can fall in love in ten days."
Marnie was quick to say: "Oh my God, you know I feel exactly the same way, don't you? You make me so happy, you really do."
Wow!
The
couple took their romance to the next level on Monday night's episode (8 August)
when they had a cheeky shower together. "I just had the most romantic shower in my life! I would never do anything more than shower with him and kiss him," said Marnie afterwards. "I've never had a boy treat me how he treats me! I feel so lucky. He is just perfect. I don't ever want to leave this house!"
Lewis faces eviction tonight against Bear, Heavy D and Saira Khan.
CBB
airs 9pm on Channel 5.