Lillie Lexie Gregg has responded to being dumped by Celebrity Big Brother's Stephen Bear on TV tonight.
In the latest episode of
CBB,
Bear was seen telling his fellow housemates that he "doesn't have time"
for a girlfriend before declaring - in his mind - he is no longer with Lillie.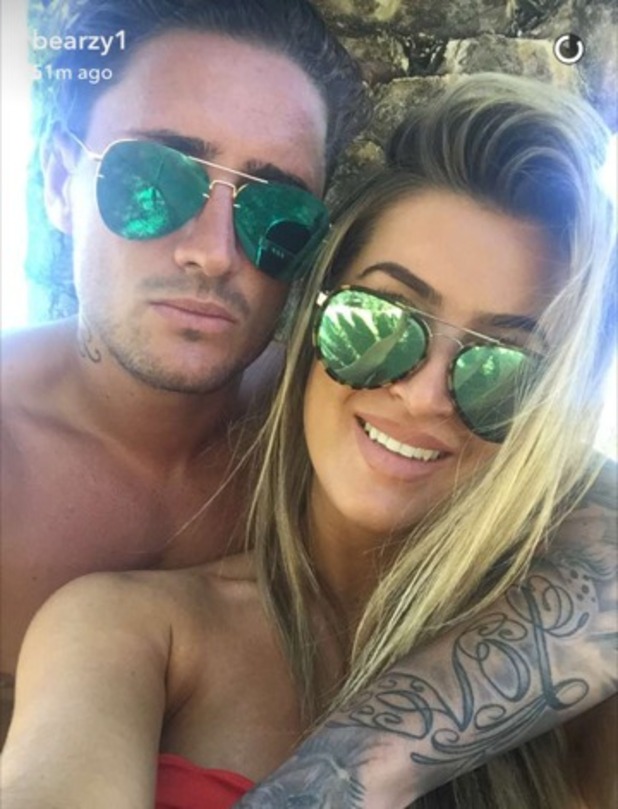 He said: "I need to be single. I thought I would be with her forever, but after thinking in here, she's not The One. I haven't got time for a girlfriend."
Charming!
Lillie has now taken to Twitter in response to her so-caled boyfriend's apparent dumping and told fans that their relationship is definitely finished for good.
She tweeted: "No going back for me, guys. I'm better than that - and yes, I know my worth. Thank you so much for your kind words, you're all lovely."
Lillie has been inundated with messages from followers, with one telling her: "How he even managed to blag you in the first place I'll never know!! You're like a million times better!"
Another added: "I'm so glad you know your worth as many don't! You deserve so much better! Onwards and upwards from now."

Bear was seen this evening (8 August) explaining to his housemates how he has been dating Lillie for two-and-a-half months.
But he said: "She's the nicest girl you'd ever meet, but sometimes you got to make the right decisions in life. For me, I need to be single."
Renee Graziano and Aubrey O'Day accused Bear of cheating with fellow housemate Chloe Khan, but he insisted his and Lillie's relationship is over...despite admitting he entered the house with her thinking they ARE a couple.
He added: "That is the most horrible thing I've had to deal with.
"I was adamant I'd be with her forever, but I've come in here and taken a step back. She's not The One. For me right now, I can't have a girlfriend."
Bear faces eviction for the rest of this series after being 'eternally nominated' by his housemates.
CBB
continues at 9pm on Channel 5.