Lewis Bloor, Heavy D, Saira Khan and Stephen Bear are facing the next eviction on Celebrity Big Brother.
We already knew housemates had voted Bear to face eternal eviction, but on Sunday night's show we learned Lewis, Heavy and Saira will join him.
Ex-
TOWIE
star Lewis was nominated mostly because of his association with Bear, while Heavy D was described as loud and annoying, and Saira was accused of game playing and being too opinionated.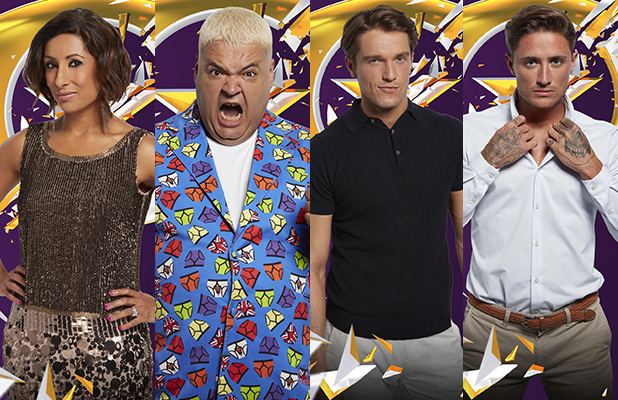 After the results were announced, Lewis and Bear immediately decided everyone who would have voted for Lewis voted for Bear as they couldn't choose Bear due to his eternal nomination.
Lewis later made it clear he didn't want to leave yet.
The nominations break down was:
Lewis Bloor
Frankie: he's friends with Bear so guilty by association
Renee: he lets Bear control him
Aubree: his friendship with Bear
Ricky: he condones Bear's behaviour
Heavy D: he undermines me and patronises people
Heavy D
James: his singing is annoying
Sam: his singing!
Katie: he took the Humans v Artificial task too far
Saira: he's rude, ignorant, loud and overbearing
Lewis: he's boring
Marnie: he's irritating and putting on an act
Saira Khan
James: she's playing a game
Chloe: she brings negative vibes
Aubree: she forces her opinion on others
Katie: she makes me feel uncomfortable
Heavy D: she could start a row in a phone box by herself
CBB continues Channel 5 at 9pm