Celebrity Big Brother's Bear has MASSIVELY annoyed Frankie Grande by purposefully wasting all the coffee in the house… and got everyone talking on Twitter as a result.
Bear decided to make a gross looking coffee cocktail by pouring all the granules into a bowl, covering it in water, orange juice, apple juice and cereal, and then sticking a pineapple in.
Needless to say the coffee drinkers such as Frankie were NOT impressed...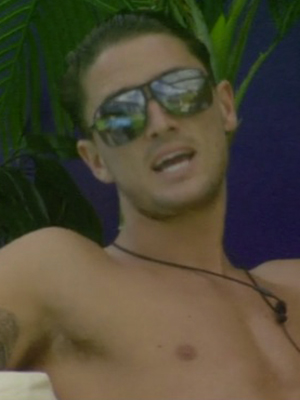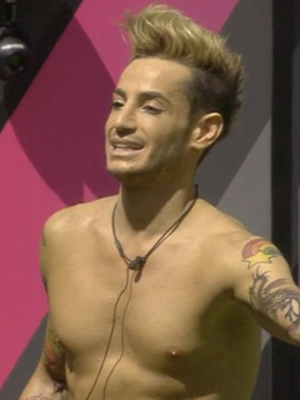 Confronting Bear, a p*ssed off Frankie said: "There are people around this world that are starving and you're f**king wasting food to make a f**king point? Have you lost your mind?"
Well, coffee-loving viewers were TOTALLY on Team Frankie and took to Twitter to share their horror at what just happened and how they'd react if they were in the house...
Bear is an idiot! #CBBUK My 8yr old is more mature than him. She at least has more sense than to mess with all the coffee in the house! lol

— Kim Carberry (@NorthumMam) August 7, 2016
Omfg if I was in that house n some1 deliberately ruined all the coffee like Bear just did I wld rip their head off! #CBB

— Yiv (@YvonneBunce) August 7, 2016
If bear did that to my coffee ... I'd wipe my ass on all of his clothes ... Just a game bear #CBB

— Lindsey E (@BomBins77) August 7, 2016
If I was in that house and Bear used all the coffee, I would literally kill him. #CBB #Arsehole

— MandyHalesx (@MandyHalesx) August 7, 2016
@stephen_bear what a prick! If that was my coffee I'd fucking drown you in it! #CelebrityBigBrother @bbuk #CBBFrankie #CBBBear #CBB

— Rahim Shivji (@RahShivji) August 7, 2016
Staying in big brother would be hard, but without coffee would turn me into a fucking nightmare. Bear is such an immature child #CBB

— clapham_austin (@eastendoaks) August 7, 2016
@stephen_bear don't fuck with people's coffee

— tegan (@teganwellock) August 7, 2016
I would kill bear if I was there and he did that to all the coffee in the house #cbb

— Amy.. (@Amy_D93) August 7, 2016
Not everyone was Team Frankie though, as some viewers thought Bear's gross cocktail was the funniest thing they'd seen and the house would be a poorer place without him.
I'm sorry but @stephen_bear making the coffee into a cocktail is cracking me up! #cbb

— Sophie Dixon (@Sophied600) August 7, 2016
House will be dead workout @stephen_bear . He played that coffee cocktail with brilliance . #CBB

— Mitch Davis (@mitchdavis_1) August 7, 2016
@stephen_bear is hilarious #windup #coffee

— Charlotte Gibbings (@CharGibbings) August 7, 2016
@stephen_bear causing drama with a simple bit of coffee. That's some serious skill! I love him! #cbb #bear

— Claire (@ClairesWLand) August 7, 2016
After Frankie confronted Bear about the cocktail, Bear remained calm and told him: "If you want to play games, I'll play them better. Some one is angry. Angry pussycat."
Frankie fired bck: "Are you calling me pussycat because I'm gay?"
Renee Graziano intervened to say that's not what Bear meant, and then told Bear to stop winding people up. She said he'd got his reaction, now leave it.
Watch the row unfold!
CBB
airs 9pm on Channel 5.