TOWIE has been rocked by a new rumour after Kate Wright accused Jon Clark of secretly trying it on with her… and he responded by telling her ex-boyfriend Dan Edgar that Kate's been sleeping with someone else.
We did NOT see that coming…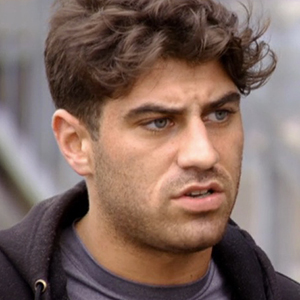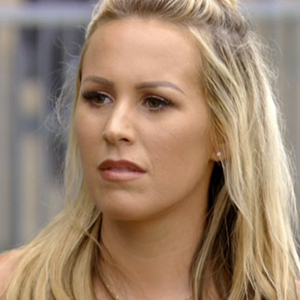 Viewers knew Kate was getting annoyed with Jon posting tweets about Dan's new single life, which included getting a condom-dispensing machine for the new flat he shares with Arg.
But when she confronted Jon over the tweets, it all took a dramatic return when she sensationally accused him of trying it on with her.
To rewind: Kate and Dan ended their six year on-off romance in May so it's all still quite raw. Dan admitted the idea of Kate moving on is "horrible" while Kate said Jon's tweets about Dan's new single life made it harder to get over him.
So when she bumped into Jon at the
TOWIE
Sports Day on Sunday night (7 August), she told him: "You can be a bit more sensitive about the subject, Jon. I just broke up with him and I'm trying to get over him."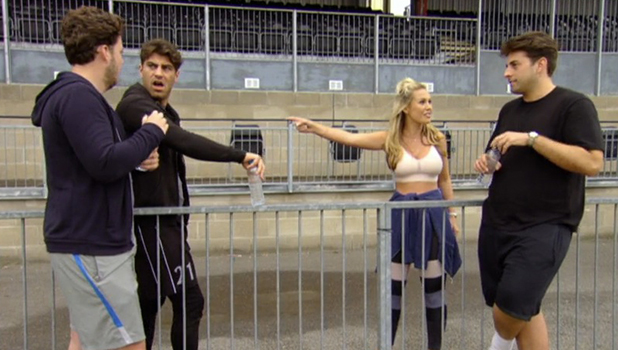 But Jon seemed incredulous she'd be upset, saying: "It was a tweet, mate. You're standing having a go at me over a f**king tweet? My Twitter account is done by me. I tweet what I want."
Arg then intervened to tell Kate it was just bants.
But Kate responded: "Jon, you've got to be careful, mate. You're a snake. You tried it on with me. I have the f**king voice notes."
BOMBSHELL DROPPED! Arg said, "Kate's that a bit strong.." while Megan McKenna said, "Oh my God" and Bobby Cole Norris remarked: "F**k a duck."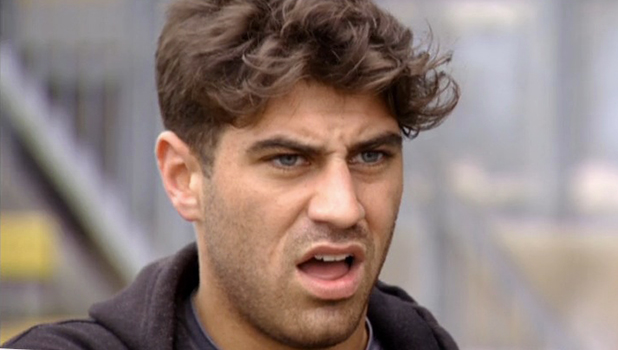 Jon was pretty furious and hit back: "Are you being deadly serious right now? Get the f**king voice notes out. Get them out! You're a f**king bitch, mate. Tried it on with you? Are you mad? F**king snake. I never tried it on with you. You're mad. Slag."
He then stormed off, leaving Kate telling everybody the voice notes DID exist…
And later on Jon admitted that, yes, he had sent her two voice notes, but claimed he'd been drunk at the time and couldn't remember them.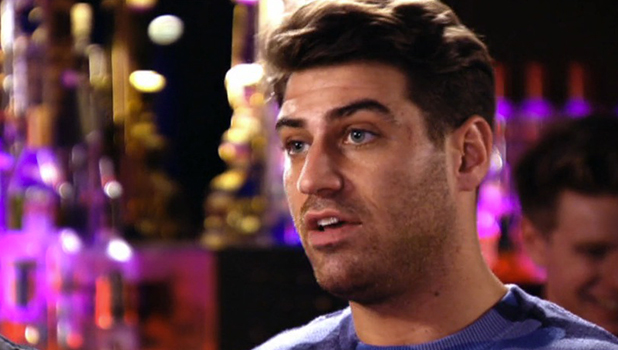 He told the boys her accusation came out of the blue, adding: "I didn't know I'd done it but I've listened to the voice notes and, yes, I said about a cuddle but I don't remember doing it. It was two and half months ago. Sweet. I'll hold my hands up. But I've never done anything wrong to that girl. All I've done is backed her and kept her secrets for her. But she's made me look like a complete pr*ck and turned Dan against me."
Danielle Armstrong told the group she'd heard the voice notes, explaining: "Jon did sound very hungover. He may still have been quite drunk. He was like, 'Kate, you looked banging yesterday.' Kate was bantering, joking, thinking, 'What? This is hilarious.' The second voice note was, 'All I want right now is you round for a cuddle.'"
It all came to a head at the end of a night out when Dan confronted Jon about the voice notes. Jon admitted he'd done "wrong" and the voice notes were "out of order"… then dropped another mega bombshell for the episode.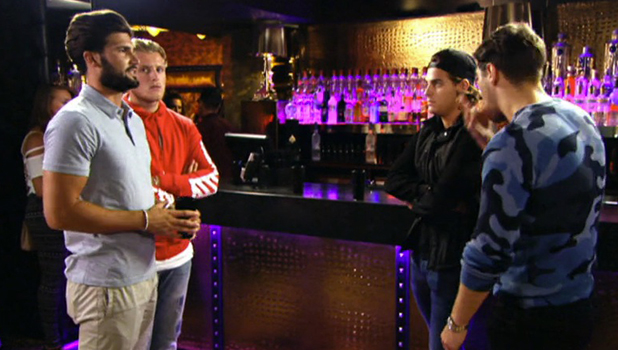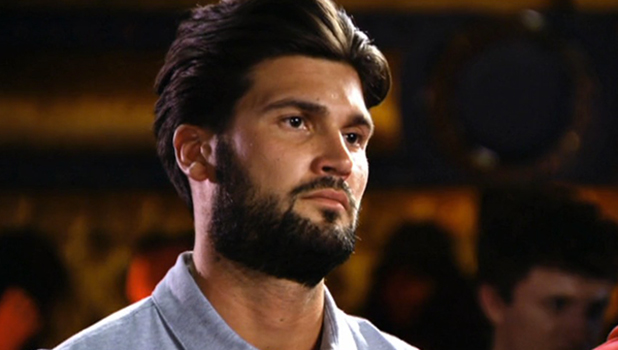 Kate has allegedly been sleeping with his friend.
"I don't expect you to accept my apology or want to be my pal," said Jon, adding: "I have something else I want to tell you as well. She's been sleeping with my mate. She's been begging me not to tell you for months. I've had him on one side, you on the other side, her in the middle. I'm in the middle. I should have told you but I won't lie, I'm not putting myself in that situation. How can I win?"
Dan remained calm and said he wanted to listen to the voice notes and speak to Kate. But he rejected Jon's claim that he'd done nothing wrong in not telling him about Kate's new man.
"I don't see how I can trust either of you ever again after that," said Dan, claiming it was Jon's duty to tell him. He pointed out he's been friends with Kate and Jon and they've had a secret behind his back.
"I'm stuck in a s**t situation," claimed Jon.
Dan replied: "As far as I'm concerned, the whole situation has made me look like a complete pr*ck."
He then walked away from Jon and sent Kate a text message saying they needed to talk… we'll find out what happens when
TOWIE
continues Wednesday night at 10pm on ITVBe.
10 reasons why we want to be in TOWIE:Follow us on Twitter @RevealMag for all your celeb, fashion and beauty news!