Celebrity Big Brother's Lewis Bloor and Heavy D had to be separated by Big Brother after nearly coming to blows during an alcohol-fuelled row.
Tensions had been running high between the pair on Sunday night's episode (7 August) after a clash over the alcohol supply delivered to the storeroom.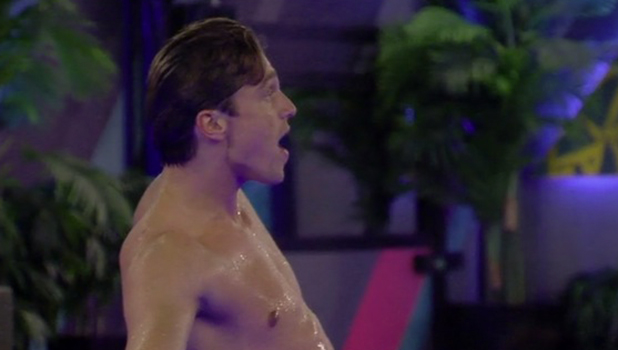 Lewis and Marnie Simpson decided to hide a bottle of wine and then, when
Heavy D
asked for some of the other bottle, made a point of saying Marnie didn't drink beer.
Ex-
TOWIE
star Lewis then gave Heavy D his glass of wine and told him to say thank you. But refused to part with one of his two bottles of beer or two cans. "Give me back the wine and I'll give you the beer," he said.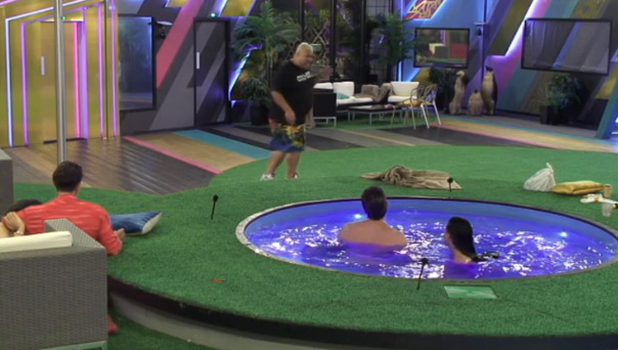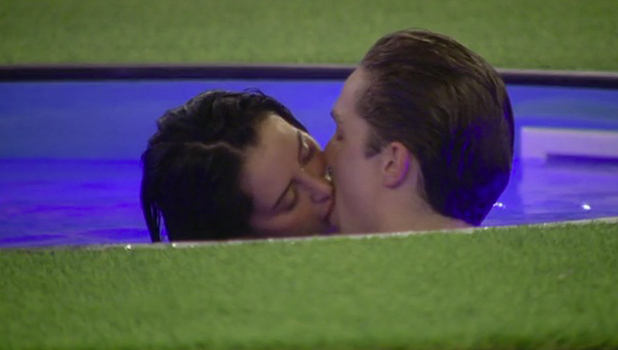 Lewis did then waver and gave him a beer to go with his glass but Marnie didn't seem too happy. Heavy D thought she was being nasty. And pointed out he'd always poured Marnie a glass of wine in the past.
In the end, Lewis and Marnie were rumbled when Heavy D followed Marnie into the storeroom and saw her pouring a glass of wine from a bottle hidden under a cupboard. Needless to say, he was pretty furious and immediately took the bottle and went out to confront Lewis and Marnie, who were kissing in the swimming pool.
Heavy D called them sneaky but Marnie disputed this, saying she's wheat intolerant so can't drink beer. Heavy D, however, said why hide it? Why not say that and just ask people not to drink it?
She accused him of stealing the booze when it's left out, so Heavy D reacted by running around and making noises. An impression of Marnie and Lewis? We weren't 100 per cent sure!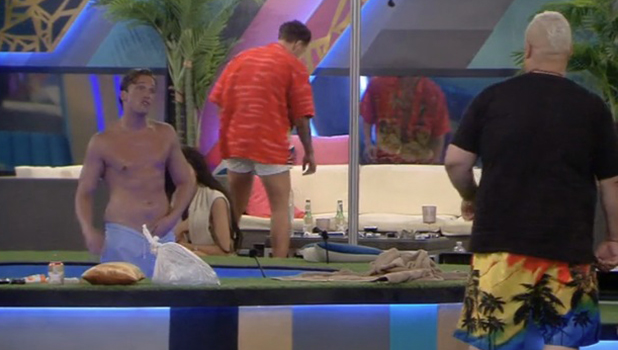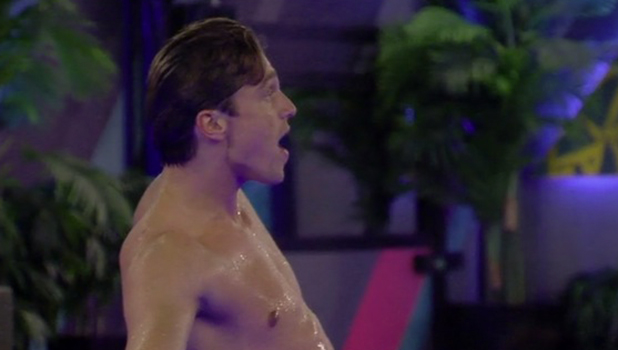 Heavy D insisted on his mum's life that he'd never hidden booze in the house, but Marnie said that wasn't true as she'd once hidden drink with him. Lewis immediately leapt out of the pool and started shouting: "You f**king scumbag, you lied on your mother's life!"
"Your bird is a liar," responded Heavy D.
"At least I have a bird," said Lewis, who has been snogging Marnie in the house since the show began at the end of July.
"Ooh, I have a bird," replied Heavy D. "You're a plank, mate. You have the personality of a f**king lettuce leaf."
Bear then chimed in to stick up for Lewis.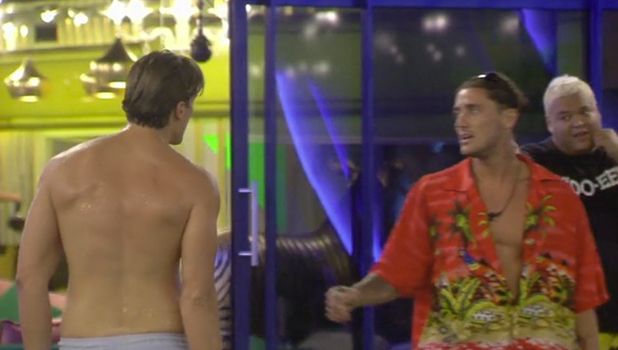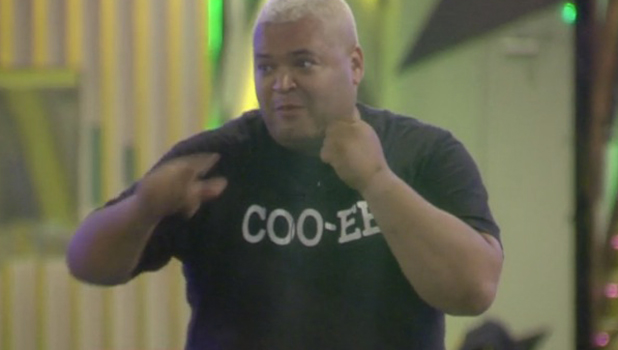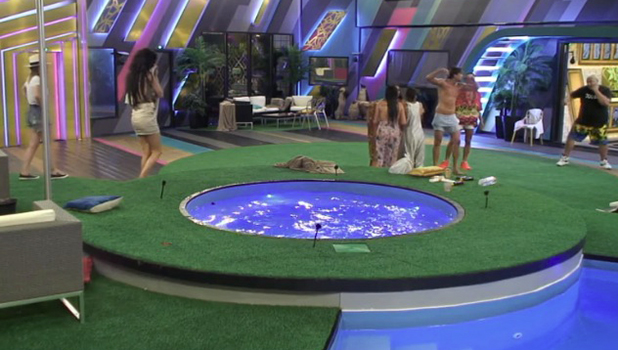 Things then got really heated as insults continued to be exchanged, prompting Lewis – who was sitting in the pool while Heavy D was at the doorway to the house – to say: "I'll give him a fight in ten seconds." He then counted down to ten before leaping out of the pool, to be met by housemates who intervened to keep him and Heavy D apart.
"Friends," said Lewis, pointing out the people around him.
Big Brother then announced the pair needed to separate or the garden would be out of bounds. Heavy D was called to the Diary Room to keep the men apart.
"He's been digging me out all night," Heavy D said in the Diary Room. "He got out of the pool to try to defend his honour… He's always tried to discredit everything I've said and everything I've done. He's always trying to put me down and belittle me and I don't know where it came from."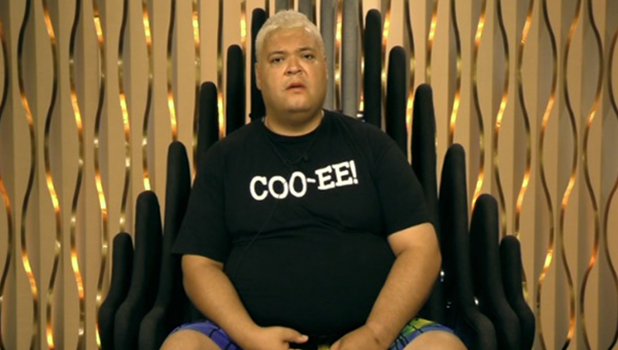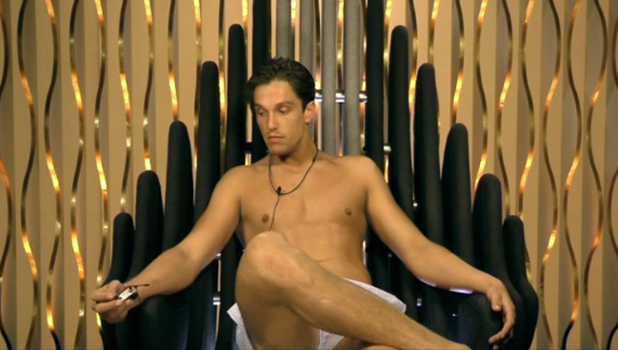 Big Brother advised Heavy D to not speak with Lewis for the rest of the night. Heavy D agreed that was a good idea and went to bed.
Lewis was next in the Diary Room to explain his actions, and said: "He's a stupid geezer. Never argue with idiots as they'll bring you down to their level and they'll beat you with experience. I realised I had six people around me, he had none. I felt a bit sorry for him."
"I wanted to show Marnie I cared and I was man enough to stand up to a big lump like that geezer is, he's a piece of s**t," added Lewis.
"I had absolutely no intention of attacking him whatsoever but I wanted to prove to Marnie I wouldn't let another man stand there and say things that are bulls**t. I am calm, I'm alright."
CBB
continues 9pm on Channel 5.