Luisa Zissman has given birth to her second child!
The former
Apprentice
candidate and former
Celebrity Big Brother
housemate announced the arrival of her daughter on Friday afternoon (5 August), telling fans: "She's perfect in every way."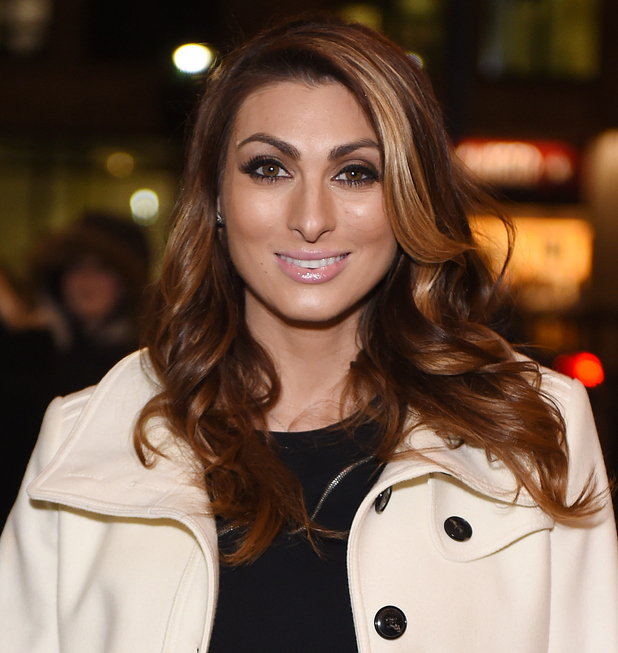 Luisa and husband Andrew have named their child Indigo Esme Collins.
She weighed 8.1lbs and was born on 2 August.
Luisa announced the arrival by sharing a totally adorable photo of Indigo's teeny tiny hand clutching her own. Aww.
She told fans: "She's here! Born Tuesday 2nd August at 9.21pm weighing a very healthy 8.1lbs (where was she hiding in my little bump?!) Daddy won't let me post any pics of her so this is all you'll get, but she's perfect in every way.
"I had a perfect hypno birth in water, she was born very quickly after a 1hr labour with no pain relief. I love giving birth!! It's the most amazing thing ever! Finally home from hospital & enjoying being a family of four."
Luisa is already mum to daughter Dixie from her first marriage. She shared a photo to Instagram showing little Dixie's welcome home banner for the pair.
Just a day before Indigo's birth, Luisa had said on Twitter: "I dnt believe in due dates anytime between 38-42 weeks & she's prob guna be a 42 weeker at this rate! I was induced Saturday but it didn't work! Not at the 42 week mark yet tho. Dnt wana b induced again she's not ready obvs (sic)."
Congrats to Luisa and Andrew!