Made In Chelsea returned to our screens on Monday (1 August) and as the cast hit the South of France for the summer, we not only learnt a few new facts about our Chelsea favourites, but also managed to get ourselves clued up on the latest drama.
Jamie's now in a relationship with Frankie
, Francis is back and he's single and ready to mingle and Alex has split with Nicola and lands himself in a spot of bother, after turning his attention to TWO of the girls in group. Uh-oh...
Oh, and Sam wears fake tan, Ollie wants to lock lips with lots of men and Binky doesn't want another boyfriend. Not just yet, anyway.
Here's 19 things we learnt from the first episode of
Made In Chelsea: South of France:
1. Sam Thompson likes to break the rules.
He's given up his chance to be in a party house with the boys, and instead opted to live with girlfriend Tiffany Watson and older sister Louise in the girls' house, but that means he has to abide by a set of house rules and the list is pretty hefty. From no burping to no farting, no bombing by the pool and being home between 1 and 2 am, Sam is being kept in check by his gal pals. Of course, though, within about three seconds he broke the rules and bombed straight into the pool.
2. Binky Felstead doesn't want a boyfriend.
Last series, fans of MIC saw Binky split with her ex-boyfriend JP. She'd had a heavy night out on the town, which led to JP calling it a day - especially when he later found out Binks had kissed someone else on said night out. He then told her he wants her to 'move on' and declined his invite to Cannes for the summer. Touching down in the South of France (and in a helicopter may we add), Binks has declared she doesn't want a boyfriend. She wants to switch off instead.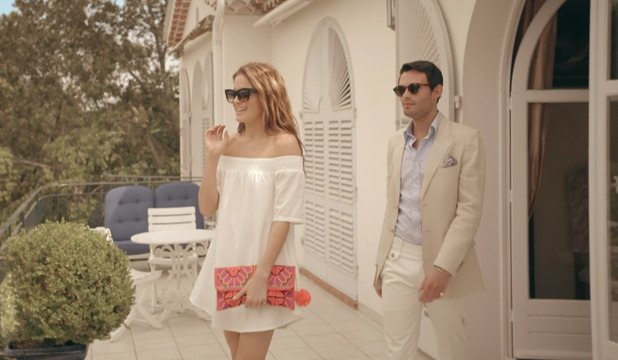 3. Stephanie Pratt has had no sex for a long time.
Yup, Ollie decided to divulge all on how much action Stephanie has seen in the bedroom, with Steph confirming she hasn't been thinking about boys after all her drama in Chelsea. Ollie told her: "Darling, we need to fill that void."
4. Ollie wants to 'snog loads of men'.
Ollie declared he wants a summer romance and he wants to 'snog lots of men in the French Riveria.' Ollie, who previously came out as bisexual, told his co-stars that he is now only on the lookout for a male companion.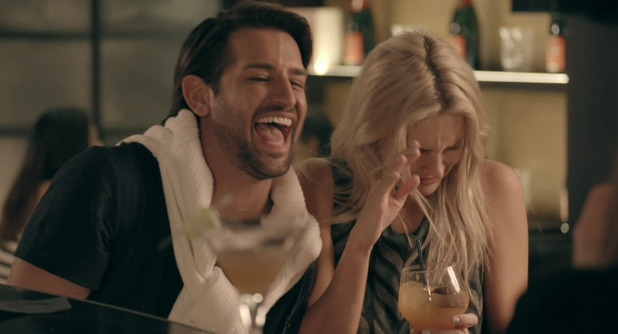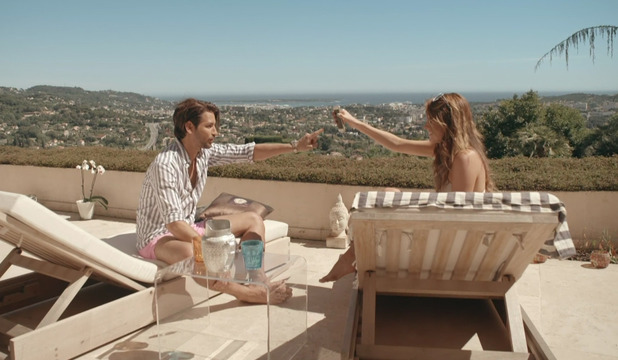 5. Ollie is a member of the gym, but mainly for the jacuzzi. Duh.
Binky had helped Ollie to set up an online dating profile and when it came to his profile, Ollie wanted to add that he was a 'gym-goer'. Although he did confess it was less gym, and more sitting back in the jacuzzi enjoying the bubbles.
6. Steph likes to get her 'buzz on' before shopping in Chanel.
She bumped into Mark-Francis and Victoria while indulging in a designer shop and loved their idea of going for an alcoholic beverage before hitting up Chanel. She told the pair: "I want to be buzzed before I go in so I'm throwing that credit card..."
7. Francis is single because he has been living in the jungle.
He admitted the chances of finding love over the last three years have been pretty slim, given that he has been living in the jungle. Jamie told Francis he needs to go on a search for love, top up his tan and flirt with lots of girls. Oh, and he'll be the ultimate wingman to help things along.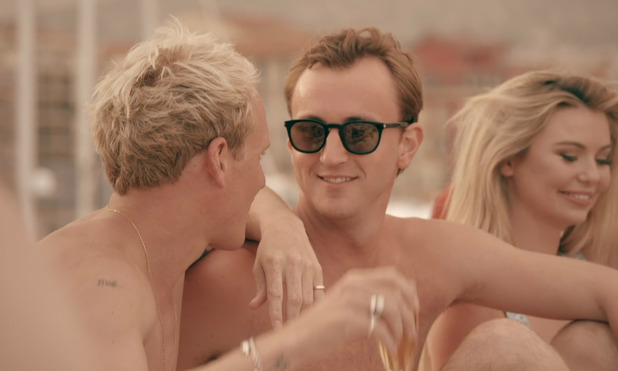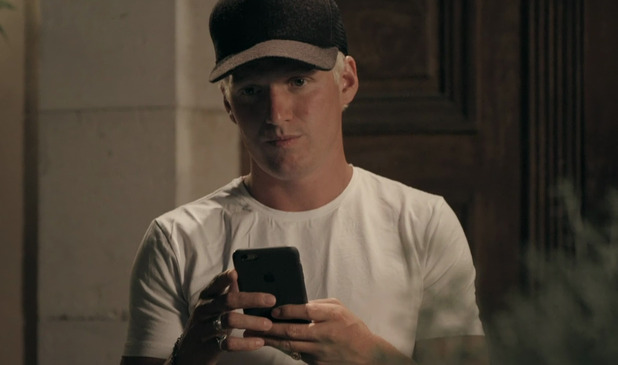 8. Jamie thinks being in a relationship is like having a job.
He is currently dating co-star Frankie Gaff, and telling Sam how he has been feeling about being off the market, Jamie told him: "It's so much effort." He said you have to put so much time into the other person, and that sometimes, he just wants to look after himself.
Oh, Jamie.
9. Tiffany wants an apology from Stephanie, Steph wants an apology from Tiff.
The girls fell out in the Maldives after Stephanie 'threatened' to tell Sam about Tiff's secret (she had actually slept with another guy in Hong Kong and not just kissed him like she first confessed). Tiffany wanted Steph to say sorry for completely betraying her trust, while Steph thought she deserved an apology from Tiff for excluding her. In the end, Tiff got her apology and agreed to be civil.
10. Toff wants to wear a bikini and heels.
She's going glam for the summer and when Jamie decided to hire a yacht to have a party, Toff declared she was going to team her two-piece with a pair of skyscrapers. She said: "I'm going to wear a bikini and heels. Because I am on a yacht, and I am in the South of France. That is what we do." When in Cannes...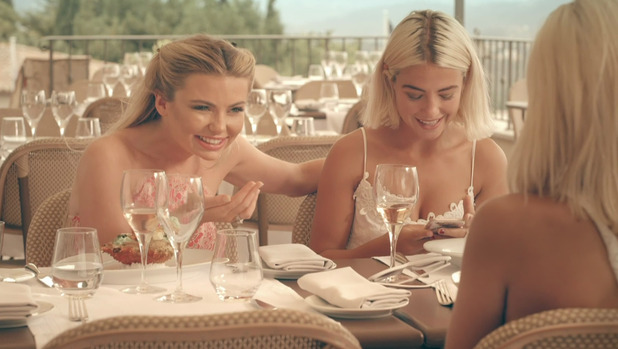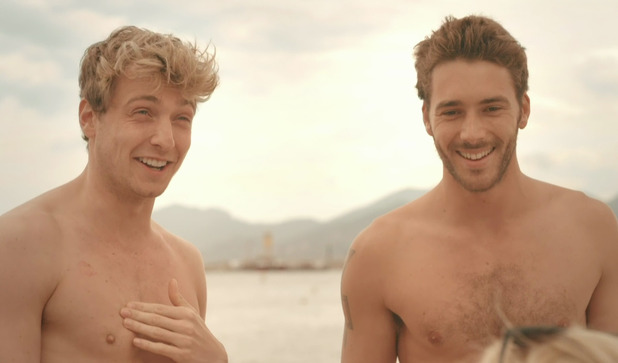 11. Sam wears fake tan.
He got caught with a lipstick mark on his chest - it was from girlfriend Tiffany, but Sam got a little stick for not washing it off properly. He said he had tried in the shower and thought being in the pool might have helped, but when Louise joked that he needed to use soap when washing, Sam confessed he didn't want to scrub at the kiss mark too hard as he didn't want to ruin his fake tan. We feel ya, Sam. We feel ya.
12. Louise is moving on from Alik: "There are plenty more fish in the sea."
She might have said she would like for her ex-beau Alik to spend some time with them all in the South of France, but when newcomer Lukas suggested that once you've split with someone, you should leave it there. Louise agreed.
13. Jamie had two girls stay in his bed.
Alex Mytton revealed that Jamie got a little carried away when the boys had an after party back at their villa, and he ended up sleeping in his bed with two other girls. Frankie is NOT going to be happy.
14. Frankie has perfect timing.
As Alex was discussing Jamie and his antics with Olivia Bentley, Frankie arrived in the South of France to surprise her beau. Her ears must have been burning...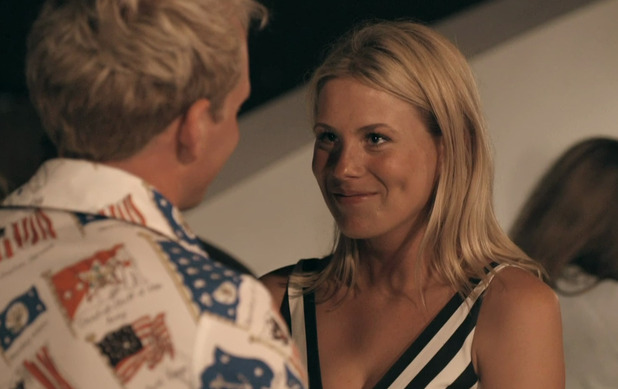 15. Francis wants to see Olivia's photography work.
And not just because she photographs girls in the nude. Francis saw an opportunity to ask Olivia out on a date and that smooth talker booked in the chance to check out her work. Should we be watching this space with these two?
16. Frankie isn't sure her relationship with Jamie is "worth it"
Of course, word gets back to her about Jamie's bed situation and Frankie isn't sure there's any point in her and Jamie carrying on their romance.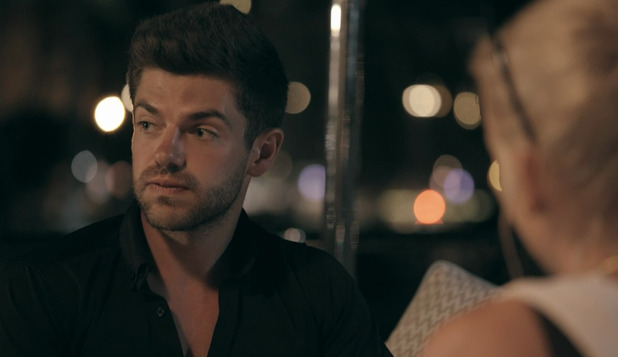 17. Alex and girlfriend Nicole Hughes have broken up.
We had a funny feeling these two were heading for splitsville, and confirming so in a sneek peak at next week's episode, Alex reveals he and Nicola have gone their separate ways.
18. Alex and Olivia have a drunken night together.
Yup. Olivia had been saying she wanted to find a holiday fling and well, she seems to have found it in Mytton. At least for one night only. Mytton said he regrets it, and they both agreed it was 'one drunken, stupid night.' Olivia told Alex: "Good luck keeping your d**k in your pants." Ouch.
19. Alex tried it on with Jamie's girlfriend Frankie.
Oh, Mytton. You just don't go there. Frankie revealed that Alex had tried to work his magic with her, telling the girls: "It was a case of I could have if I wanted to." Tiff decides to spill all at the dinner table, leaving Mytton a little red-faced and Jamie very annoyed. He storms off telling the group he just "can't be bothered" with it all.
We've missed our Chelsea faves, you?
MIC: South of France continues next Monday 8 August at 9pm on E4.
Follow us on Twitter @RevealMag for all your celeb, fashion and beauty news!
Fancy winning some GREAT prizes? Check out Reveal Competitions here!