Jordan James Parke has become known as the 'Kardashian guy' after spending £130,000 on plastic surgery and treatments over the last seven years, but he insists he never actually aimed to emulate Kim's famous looks.
Appearing on ITV's
This Morning
today, the make-up artist spoke about spending the six-figure sum on an eye-watering number of procedures over the last few years, which has led many to dub him the male Kim Kardashian, obsessed with copying the reality star's features.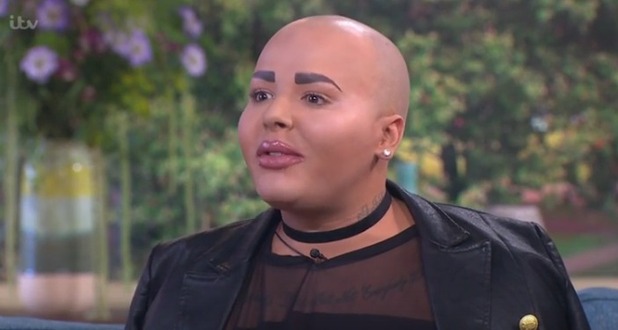 But Jordan says that's not quite right.
"It's quite a hard thing to get rid of that label," he said. "People will shout at me on the street, 'Oh my God, it's the Kardashian guy!' Obviously if I had paid to look like her, £130,000, I would be asking for my money and getting a refund!
"Ever since I was a young age I was obsessed with celebrity plastic surgery and that's grown and grown and grown. When I originally did my story, that got me all the TV work and got me noticed, they put the Kim Kardashian spin on it. They said, 'Who's your idol?' I said, 'Kim Kardashian' so they took it and ran with it."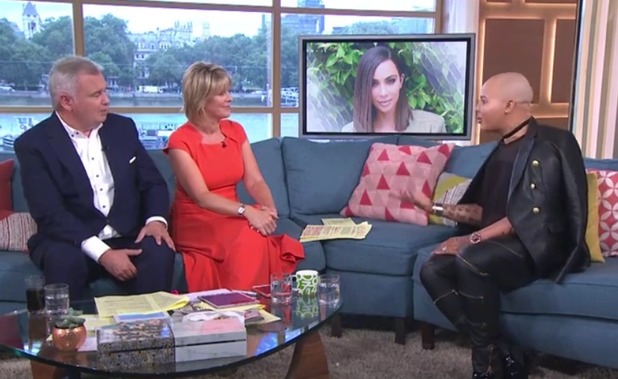 Jordan said his first-ever procedure was eyebrow tattooing at 19 years old, and since then he's had a multitude of things done including two nose jobs, chin implant, lip, cheek, eyeline and jawline filler, a non-surgical thread face lift, a full face of Botox and neck liposuction.
He has another nose job booked in for October.
"I want to make it smaller," he said. "I don't think I'll ever be 100 per cent happy with my nose. It's always been my hang out with my body. I've always hated my nose since I was younger. I always had a big nose."
He paid for the first of his procedures using his student loan, saying: "I was a student before the government made a lot of cuts and I had a lot of student loan."
Jordan also firmly denied ever using NHS money to change his appearance: "I have always paid for it myself. That's one thing I stress. I see news articles and people say I'm a drain on the NHS but I've never had anything done on the NHS. I've paid for it all myself."
He admitted to slowing down on the procedures these days and wanting a more au naturel look. "I get a bit bored," he said. "I get things done, have an initial buzz and then the buzz goes."
When host Eamonn Holmes questioned whether he'd rather have spent the £130,000 on a luxury car, Jordan quipped: "Yeah, but I just think what's the point of an ugly old looking face getting out of an Aston. You'd rather a good looking face getting out of a banger."
Jordan said he had a "really positive reaction" from people on the streets, despite negativity on social media.
As for what his mum thinks of it all, he said: "I love my mum so much and we're such a close knit family. She doesn't always agree with everything I have done. She doesn't think I need it. But she loves me and supports me anyway."
Watch Jordan discuss his surgeries below: