Saira Khan's husband Steve has admitted he's having sleepless nights over her stint in Celebrity Big Brother.
Former
Apprentice
candidate and
Loose Women
panellist Saira is currently cooped up in the Borehamwood compound, while Steve watches from home.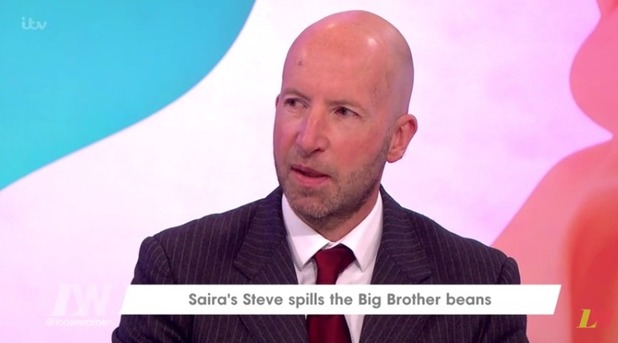 Appearing on ITV's
Loose Women
today, he admitted: "It's been tough on lots of different levels. Firstly just seeing her go through the show and frankly, seeing some of the bullying that has happened. That's really difficult as you're so helpless you cant really do much at all.
"I've seen her in situations before when she's gone away and filmed in different environments but there has been some contact, this time there is none."
Steve said it was particularly hard watching when
Marnie Simpson flashed her boobs in Saira's face
as part of a dare. "The incident with Bear was difficult but the incident with Marnie was really low."
He admitted he was surprised to see Saira break down in tears in the Diary Room, but suggested it just shows how difficult the show is, even for the strongest of people.
"I was surprised that she cracked," he said. "She seemed to be involved fairly early on, and I thought she would be a little bit calmer for a bit longer, but I think she was put under a lot of pressure very early on... She had a little breakdown early on even though she said beforehand she probably wouldn't get into that situation, but it just shows how tough it's been."
He added: "It's been really difficult watching her, seeing her being victimised."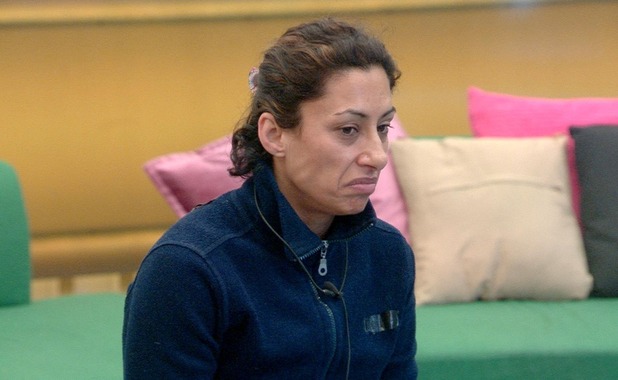 Steve said he's looking after the couple's two children, aged five and eight, who know their mum is away filming but haven't been told it's for
Celebrity Big Brother
.
"They know mummy is away filming," he said, adding that because school is out the children won't be in the playground talking with other kids. "They're missing her. I have to manage the two of them. It's school holidays, we're supposed to go away, and mummy is now not coming with us and she can't call. Normally when she's away filming she can ring in, do FaceTime and they can see her. But they can't and they're finding it hard and I'm finding it hard."
So why did she do it? Steve said: "Frankly, it's a business decision."
He admitted he wasn't 100 per cent sold on the idea at first but came around. "Saira took the decision. Initially my reaction was, 'I'm not sure.. It's quite tough and you're quite exposed' but it's a decision she took and it didn't take me long to come around to it."
Steve said he had no regrets giving his blessing to Saira doing the show and predicted she'd have no regrets either.
As a parting message, he told critics of Saira to get to know the real her on the show and think about her achievements in life and the hard times she's overcome. "The people who know her know what a genuine person she is. She has a massive heart. Those that don't know her, I'd encourage them to try to see how she gets on over the next few weeks."
Watch Steve discuss Saira below: