Celebrity Big Brother's Stephen Bear has been giving Lewis Bloor love advice, telling him not to fall too hard for Marnie Simpson inside the house.
Ex-
TOWIE
star Lewis and
Geordie Shore
's Marnie have been growing close and have shared a few kisses in the house, but Bear has been telling Lewis not to go in too deep.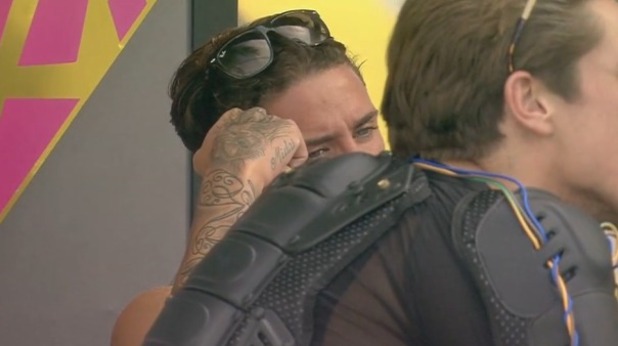 It started when Lewis told him: "I think it's too early to decide between me and Marnie. It's nice to have a kiss and a cuddle and all that."
Bear replied: "Of course it's nice. I said yesterday to Marnie, 'Do you miss Lewis?' and she was like, 'Yeah, I think he's starting to like me.' That's nice. At least it's an acknowledgement of someone liking you. I think that's the biggest thing.
"It's early but you have that connection already. I think that's nice, man. Don't fall too hard."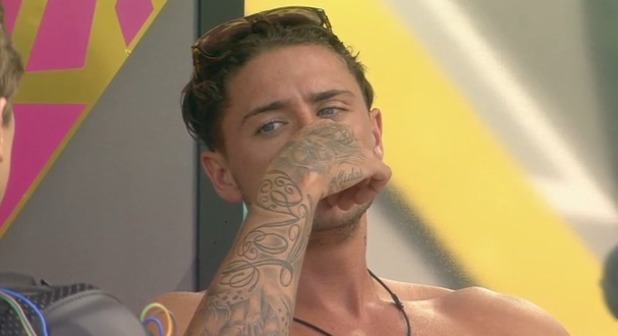 Lewis responded: "I don't think you could in here."
But Bear said: "You can mate. You're with them all day."
Lewis admitted that in the past when he'd really liked a girl he wanted to spend every second of the day with her, but he's tried to pull back with Marnie, only hanging around her when they're having a "laugh and joke" rather than sitting in silence.
"I'm actually shy around her," said Lewis. "I don't want to be just sitting there just to be sitting near her."
"There's a balance you have to find," agreed Bear.
Lewis concluded: "She's a top drawer bird."
Bear said: "She's a nice girl."
CBB
continues 9pm on Channel 5.