Orlando Bloom has EVERYONE talking today after he was photographed paddle boarding stark naked in Italy.
The
Pirates of the Caribbean
star was snapped absolutely starkers during a day on the sea with popstar girlfriend Katy Perry. And, of course, Hollywood actor + naked pictures = Twitter meltdown.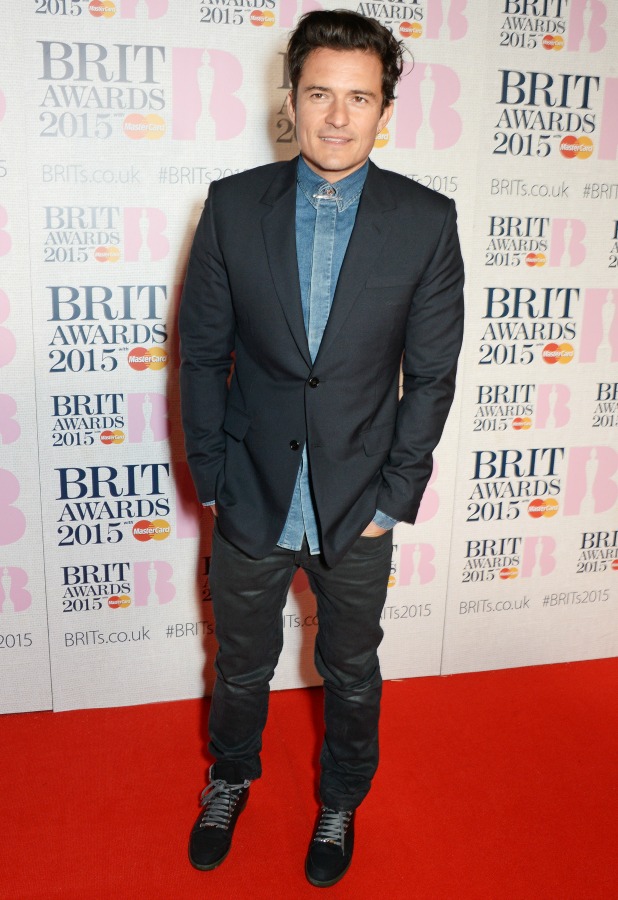 As you'd expect, plenty of Twitter searches are now taking place for the uncensored pics...
(If you want to look at the censored pics, well, just go on Twitter.)

Here's how Twitter reacted:1. More, more, more
So where are the uncensored pictures of Orlando Bloom nude on a paddle board?

— Dennis Durado (@Dennisd26) August 4, 2016
Holy shit, why am I only just seeing the Orlando Bloom paddle boarding pictures?! Damn! That's a fine piece of ass.

— Ellie van Vuren (@Ellie_van_Vuren) August 4, 2016
Show me the uncensored photos of Orlando Bloom.

— eúnise (@_eunisedejesus) August 4, 2016
where is the uncensored naked pic of orlando bloom? give it to me #hungry

— DIVA (@jemaylicious) August 4, 2016

2. This is so wrong
People looking for Orlando Bloom uncensored nude photos are disgusting. If this were a woman, people would be up in arms!

— Lucien Jack (@jacklucien) August 4, 2016
Disgusting behaviour from the paparazzi... Give Orlando Bloom some privacy! :(

— Ina [Finland♡] (@inakatriina) August 3, 2016

3. Would a woman be treated the same way?
no offence but. if this Orlando Bloom thing was about a woman, people would be yelling about privacy and respect.

— Harriet (@DizzyDaws0n) August 4, 2016
Remember when the pictures of female stars naked were leaked & everybody now looking for Orlando Bloom's uncensored pic got upset?

— Presuming Ed (@JamesOldham) August 4, 2016
This Orlando Bloom nude picture thing is really revealing a double standard in our media and society. Imagine if it was woman. Imagine.

— Lauren•Young (@MarauderHolmes) August 4, 2016
Switch *Orlando Bloom* with a *Random female celebrity* and it's a horrible invasion of privacy. Just sayin.

— NebNoswal (@NebNoswal) August 4, 2016

4. Overuse of the aubergine emoji
Pretty much in every tweet out there!

5. Bloom v Bieber
Don't think I could handle it if Orlando Bloom has a bigger penis than me, still recovering from Bieber #stillhurts

— Darren McChrystal (@mrmcchrystal) August 4, 2016
Did Orlando Bloom want to show Justin Bieber that 40 can still compete with 20

— Wanda Only (@loveisgrand20) August 4, 2016

6. One rule for the celebs, another for us...
So when I get my penis out at a beach it's classed as "indecent exposure" when Orlando Bloom does it the world goes mad.

— Thoryn Gittos (@_thoryn) August 4, 2016

7. If only Katy had the same idea
I wish Katy Perry had the same mindset as Orlando Bloom on that paddle boat....

— They Get It Going (@theygetitgoing) August 4, 2016

8. Tough decision...
I am torn between whether to go looking for pics of Orlando bloom paddle boarding in the NUDE or to RESPECT HIS PRIVACY

— Katie. (@katiecrane_) August 4, 2016