TOWIE: Courtney Green has revealed that she and Megan McKenna "haven't yet spoken", after Courtney and Chloe enjoyed a girls' night out with Chloe Lewis and Lydia Bright.
Megan doesn't see eye-to-eye with Chloe and Lydia, especially after their fallout in Majorca (Chloe had dropped another rumour about Megan, while Megs claimed Lydia called her 'trashy'), so she was less than impressed to see her girl pals socialising with them.
She feels like Courtney and Chloe haven't had her back, and
fans watched her confront Chloe over their broken friendship
. We didn't, however, see Megan approach Courtney and now Courtney has revealed she and Megan are yet to speak.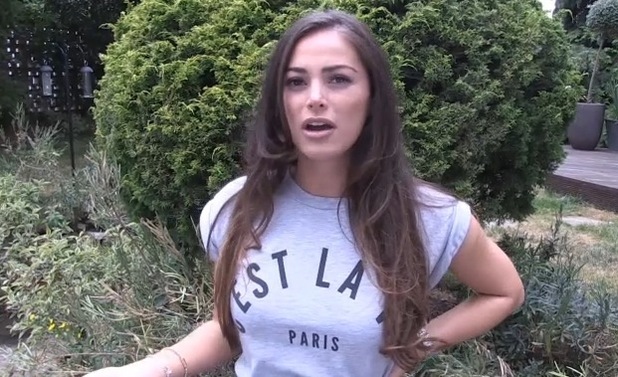 In a new video shared to
TOWIE's official website
, Courtney questioned whether Megan will want to make amends with her.
She said: "Me and Megan haven't actually spoken since us going out with the girls, I think her head is more concentrating on her and Chloe getting their friendship back on track. They have been friends for a long time, I haven't been friends with them as long.
"I haven't heard from her. I'm not really sure she wants to make up with me, but we'll have to see. This whole situation, I wouldn't want it to ruin our friendship as a three because we do have a good friendship going on. It's sad for a friendship group to break up over something that is not that big."
Admitting she would like to resolve things with Megan, Courtney added: "I would like to make up with her, whether she wants to make up with me - probably not. But I'm not going to stop going out with Lydia, Kate and Chloe because they are nice girls and they are ready to move on."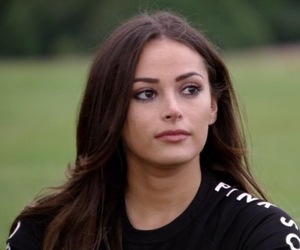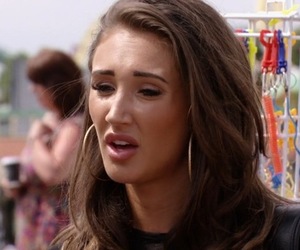 Courtney's comments come after she told the other girls on last night's episode of
TOWIE
(3 August), that she "can't be bothered" to have a row with Megan over her decision to befriend Chloe and Lydia.
Insisting she does have Megan's back, despite her thinking otherwise, Courtney said: "I would never let anyone chat sh*t about her... but it's hard to try and explain ourselves to Megan because she just goes off on one."
"I do want to tell Megan how I feel, but I don't want to because she is just going to shout and I can't be bothered for it."
Chloe, meanwhile, has said she doesn't think Megan is too concerned with Courtney going out with Lydia and Chloe
, she is more upset by Chloe doing so as they have been friends for over twenty years.
She explained: "Me and Megan have known each other so long... she doesn't care so much that Courtney met up with them, she cares that I have. You take it out on the people you are closest to."
Following *that* spat in the park, Chloe and Megan are yet to come face-to-face again, but it's clear both girls still disagree on who is in the wrong. While Megan has questioned Chloe's loyalty to her,
Chloe has said Megan is being 'too controlling' over her.
TOWIE continues Sunday 7 August at 10pm on ITVBe.
Follow us on Twitter @RevealMag for all your celeb, fashion and beauty news!
Fancy winning some GREAT prizes? Check out Reveal Competitions here!