The Hills' Lauren Conrad has revealed that she found it "uncomfortable" to fight with Heidi Montag in front of the cameras.
Although they began their
The Hills
journey as best friends, Lauren and Heidi's relationship soon soured once Spencer Pratt came on the scene - and many of their disputes were in front of a film crew.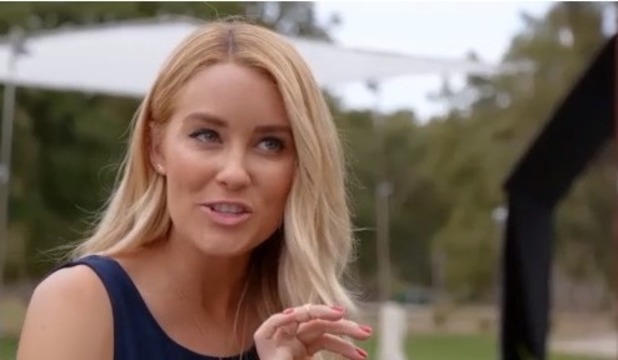 > Watch the clip below
Lauren has now lifted the lid on her arguments with former friend Heidi, as she and the rest of the cast celebrate the MTV show's 10th anniversary.
In a sneak peek of forthcoming show
The Hills: That Was Then, This Is Now
, Lauren admits: "Confrontation on the show was...I don't want to say forced...but encouraged.
"Typically, if you have a fight with your friend, you don't pick up your phone for a few weeks. But when you have a scene scheduled with them two days later, you kind of have to talk about it."
She added: "Sometimes when we were filming and I was really uncomfortable, I would just leave. I think the difference between fighting with Heidi and fighting with some of the other girls, was that Heidi was my best friend."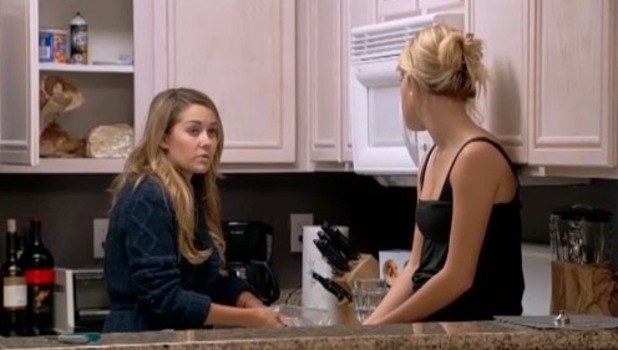 Lauren, Heidi, Stephanie Pratt, Whitney Port and Brody Jenner are marking
The Hills
' anniversary with an MTV takeover this weekend...and we cannot wait!
Earlier this week, we told how
Stephanie insists her brother Spencer DID NOT start the rumour that Lauren had filmed a sex tape
. Stephanie tells the reunion show cameras that Lauren's ex-boyfriend at the time, Jason Wahler, was behind the whispers.
She says: "From the knowledge that I have - which is a lot - the private tape rumour came from the man himself, Jason Wahler, because he tried to sell it.
"Basically, for the show, it got pinned on Spencer and Heidi, because they were talking about it. Jason wasn't on the show anymore."
Tune into the ultimate The Hills weekend on the 6 and 7 August, only on MTV.