Ozzy Osbourne is having "intense therapy" to treat sex addiction.
A representative for the Black Sabbath star, 67, told
People magazine
that the rocker had been dealing with sex addiction for the past six years and is thankful to wife Sharon for supporting him as he seeks help.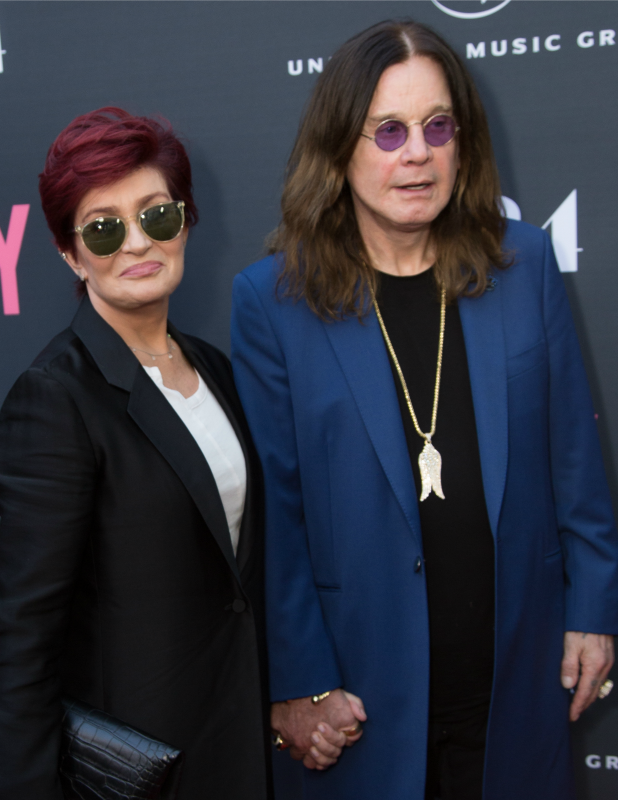 Ozzy's spokesperson released the statement after hairdresser Michelle Pugh spoke publicly about her affair with Ozzy, which led
X Factor
judge Sharon to kick him out of their home and announce they'd split. The couple later confirmed they were quietly working through their problems together.
The statement read: "Over the last six years,
Ozzy Osbourne
has been dealing with a sex addiction. He is sorry if Ms. Pugh took their sexual relationship out of context. He would like to apologise to the other women he has been having sexual relationships with.
"Out of the bad comes good. Since his relationship with Ms. Pugh was exposed, Ozzy has gone into intense therapy. Ozzy is mortified at what his behaviour has done to his family. He thanks God that his incredible wife Sharon is at his side to support him."
In May, music matriarch Sharon revealed on her US chatshow
The Talk
that she'd kicked Ozzy out of their Los Angeles home, but then he returned and she moved out for a while to gather her thoughts.
At the time, she said: "I've been avoiding looking at any pictures or reading anything. I know what's going on. I don't need to read about it and see about it because it's like putting salt in a wound. So I don't need to.
"He is back and I am out of the house. It is right for me cause I honestly at this point today have no idea what I am going to be doing with the rest of my life. I am 63 years of age and I can't keep living like this. We are talking, I spoke with him last night, I am not with him, but I spoke to him, I love Ozzy dearly. He has given me an unbelievable life and 3 gorgeous children, I love him."
Ozzy then told
Good Morning America
last month that things were "back on track."
"It's just a bump in the road," said Ozzy. "It's back on track again... Some days it's good, some days it's terrible, some days you drift apart for a while but you get back on the horse."
Watch Ozzy talk about Sharon below: