Celebrity Big Brother's Aubrey O'Day has been given a formal warning by Big Brother after she spat in Stephen Bear's sandwich and tea, which he then consumed.
So gross.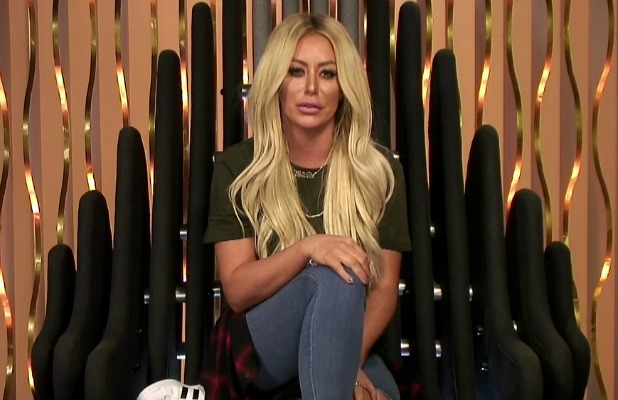 In scenes to air tonight, Aubrey is called to the Diary Room after the disgusting incident, which happened while the housemates had been divided into Team Artificial v Team Human, with the latter team allowed to request anything of the former team, such as making food for them or doing washing.
Bear, on Team Human, asked Artificial Aubrey to make him a sandwich and cup of tea.
But Aubrey secretly spat in the food and drink before serving it to Bear who, unaware, ate the lot.
Ewwwww.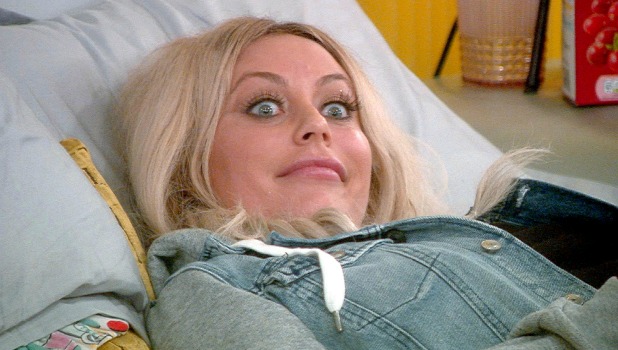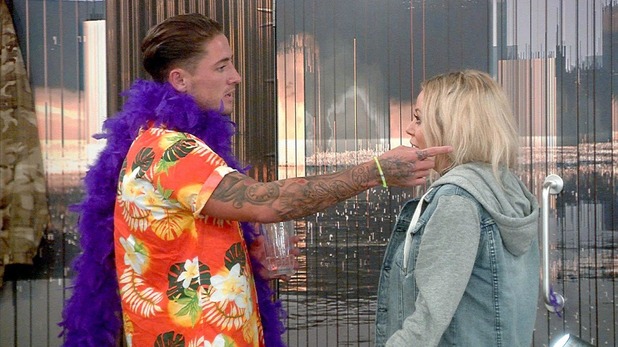 As you'd probably expect, Big Brother called Aubrey to the Diary Room where she was given a formal and final warning for unacceptable behaviour. Aubrey insisted it had been a joke but agreed it had been unacceptable.
Bear was then told what had happened and took it surprisingly well. "She spat in my tea, big deal!" he said. "I'll probably put her up for nomination every single week. I've had worse in my mouth!"
Once out of the Diary Room, Aubrey did apologise to Bear, insisting it was a joke. "I'm sorry," she said. "It was not done in a malicious way."
Bear gave her a hug and quipped: "If you want to kiss me that bad you can!"
But while Bear and Aubrey patch things up, the prank leads to a division between Bear and Renee, after Bear learns Renee knew about what Aubrey did but hadn't told him. Renee insisted she had been going to tell him, but Bear feels "lied" to by her.
So Renee seeks out Aubrey to tell her: "He doesn't trust nobody! My alliance is with you."
Drama, drama, drama...
CBB
continues 9pm on Channel 5.