CBB: Heavy D came under fire for referring to his housemate and former X Factor star Chloe Khan as "that" in last night's episode of the show (2 August).
Heavy had been arguing with Lewis Bloor and Marnie Simpson
, and they accused him of turning 'bitter' after Chloe appeared to 'turn him down.' Heavy, however, pointed at Chloe and hit back: "No, I don't give a sh*t about that."
Lewis called him "disgusting" for speaking about Chloe in that way, while Marnie questioned his wording of 'that'. Chloe, meanwhile, didn't react, but Heavy found himself being given some advice and encouraged to apologise by former EastEnders star Ricky Norwood.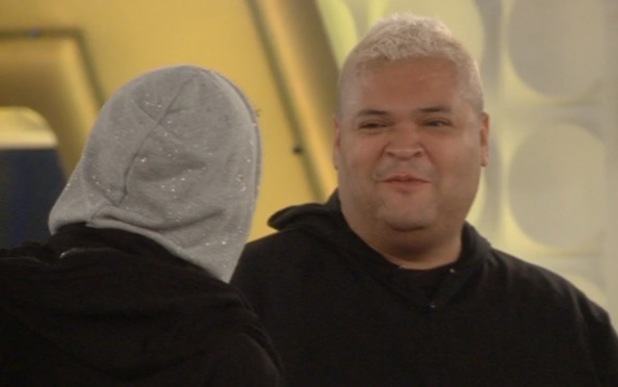 Ricky had disagreed with Heavy's comments and sharing a few words of wisdom with his housemate, he said: "That comment right there, that was disrespectful. To refer to somebody as 'that', anybody... is disrespectful."
Heavy then asked: "What's worse 'liar' or 'that'?" Prompting Ricky to stress: "That."
When Heavy implied that Ricky would know becuase he's an actor, Ricky then explained: "It's not about me being an actor bro, it's about words have power. And words have meaning, and words can hurt and words can stab and words can kill. That's why I'm saying, as a big man..."
Seeming to take the hint, Heavy interjected: "Apologise. I'll go and apologise."
Ricky told him: "Go and do it."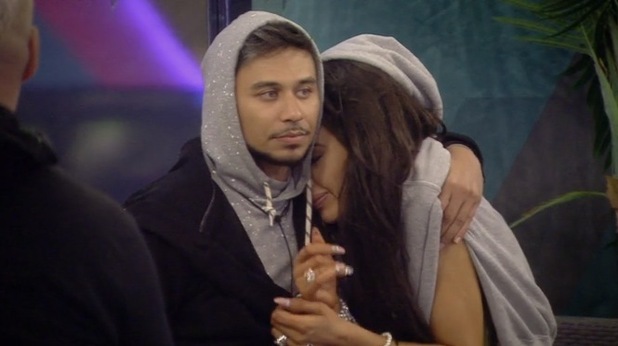 Viewers then saw Heavy approach Chloe and say: "Chloe, I'm sorry about what I said earlier. It was just a flippant comment."
Chloe reassured Heavy that no offence had been taken, and said: "I didn't even take it like that." When he asked if the pair were 'now cool', Chloe replied: "Yeah we're cool."
Fans reacted on Twitter and many complimented Ricky for taking Heavy to the side.
One fan commented: "Ricky is a really decent guy. Glad he's getting more airtime, give Heavy D less and Ricky more #cbbuk." While another said: "Well tonight's winner has to be Ricky (Fatboy) for making Heavy apologise to Chloe.. nice one fats! No respect in that house. #CBBUK."
1) I hate heavy D
2) Ricky is so cute I want to marry him and protect him from the world

— em (@perryftprepon) August 2, 2016
Respect to ricky (fat boy) for stepping there..And made heavy d see sense and go and apologise. Definitely.making his mark #CBB #CBBBOTS

— Xtra Promo (@Xtrapromo) August 2, 2016
I like Ricky , putting it into perspective to heavy d, words can hurt man #COYS #Cbbuk

— The Dark Knight (@B_Irwin14) August 2, 2016
Well tonight's winner has to be Ricky (Fatboy) for making Heavy apologise to Chloe.. nice one fats! No respect in that house. #CBBUK

— Jack (@jackworthy13) August 2, 2016
Heavy listen to Ricky! You can't refer to someone as 'that'. THAT'S disgusting #CBB

— Sami (@sami_639) August 2, 2016
CBB airs nightly on Channel 5.
Follow us on Twitter @RevealMag for all your celeb, fashion and beauty news!
Fancy winning some GREAT prizes? Check out Reveal Competitions here!