Rita Ora looks smokin' hot in the new issue of Cosmopolitan mag, where she discusses working with Jay Z and respect for his wife Beyonce, anxiety and misperceptions about her career.
The popstar and actress also tells
Cosmo
about her admiration for Victoria Beckham and how she misses her old life in London, where she could meet friends at the pub and not worry about being photographed, but wouldn't change her career for anything.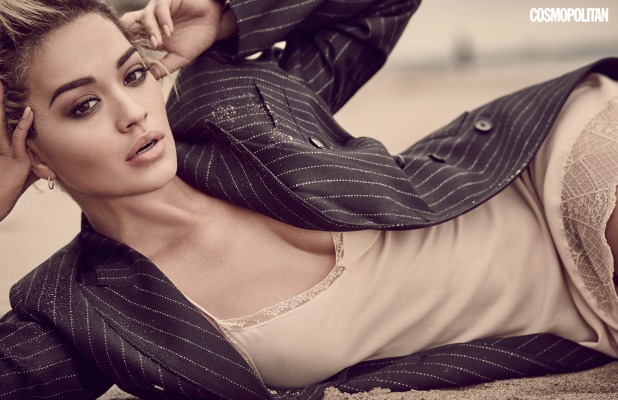 "I've worked really hard since I can remember. People get confused with what they see... and only see 'Rita parties'. They don't see the 16-hour days I work. You have to work incredibly hard to survive in this industry now," she says.
"I miss London and being able to go to the pub and see friends... You've got to sacrifice going out with your friends, things like that. But then, when you're 30, you can look back and go 'Whoah, I created that.'"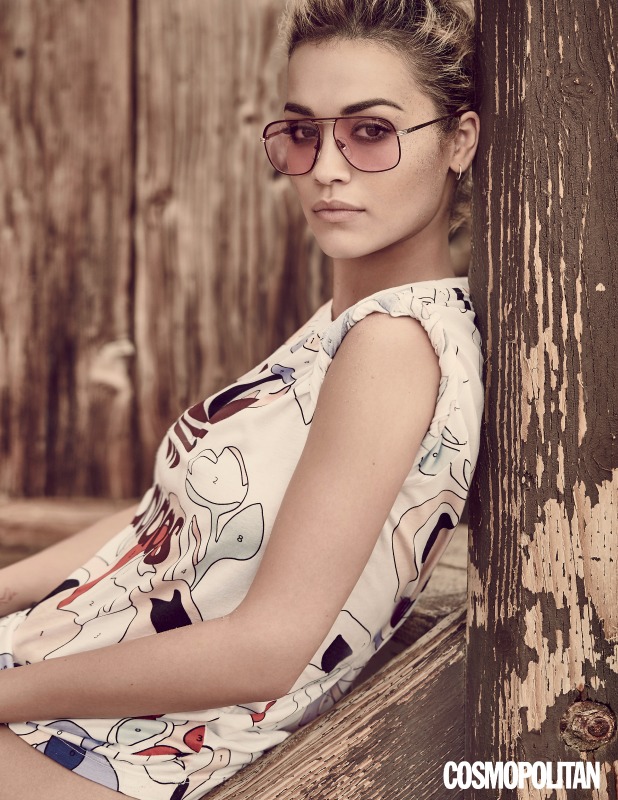 Rita signed with Jay Z's Roc Nation label in 2008 and released her debut album,
Ora
, through the company. In December 2015 she filed a lawsuit against Roc Nation seeking to be released from her contract, claiming she'd only been allowed to release one album while on its books. Roc Nation filed a countersuit but it was all settled out of court.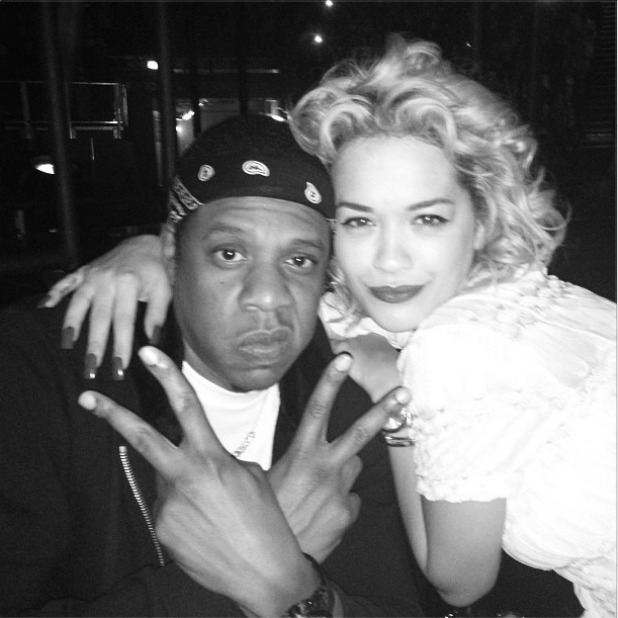 She tells Cosmo she has nothing but respect for Jay Z and his wife Beyonce.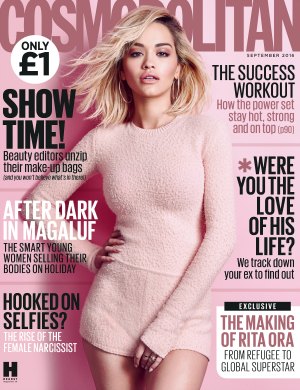 "Jay is one of my idols and Beyoncé is obviously the queen of life," she says. "I'll never not appreciate the experience I have had with them and the things I've seen. They've been great mentors. I look up to them a lot."
She also admires Victoria Beckham, saying: "There are people I respect strictly for their hustling business purposes. Victoria Beckham for one. She's an incredible inspiration and I love her stuff. And she came from the Spice Girls – major!"
Rita also opens up during the interview about the anxiety she's suffered throughout her career, saying she's had therapy and isn't afraid to admit she speaks to someone every week as part of her coping mechanism.
"People suffer from it in different ways, but for me it's more about thinking about the long-term goal," she says. "I'm a very 'in the moment' person, so if I have to do something there and then, I'll be fine. But if I think about it, that's when anxious thoughts start going on."
The full interview appears in the September 2016 issue of Cosmopolitan, on sale 3rd August