TOWIE: Megan McKenna and Chloe Meadows have clashed over their friendship, with Megan telling Chloe she feels like she has been a 'sh*t friend' to her.
Fans recently saw
Megan break down in tears, after seeing Chloe and Courtney Green hanging out with Chloe Lewis and Lydia Bright
on a girls' night out. Megan has fallen out with Chloe L and Lydia and she claimed that she doesn't feel like Chloe M and Courtney have had her back at all.
She told Danni Armstrong that she feels like she has "lost her best friend" in Chloe, while Chloe said the same after noticing there has been a bit of distance between herself and Megan lately.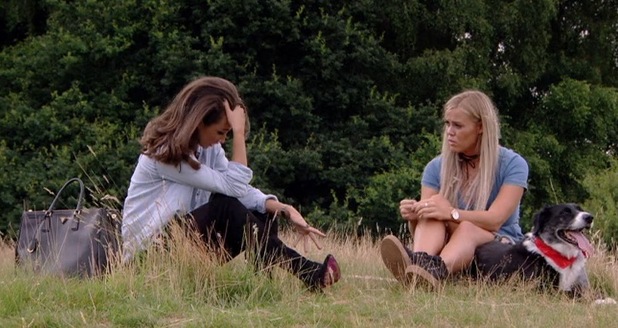 Last night (31 July),
Chloe and Megan finally met up to discuss their friendship.
Prior to meeting Megan, Chloe admitted that she is "sad" to hear Megan feels like she has lost her. She told Courtney: "I think Megan gets upset and jealous that me and you hang out together so much. It shouldn't be a competition with who I'm better friends with."
Chloe added: "Now she's got a boyfriend, she wants to spend all her time with her boyfriend and I get that, but at the same time, there's only so many times you can ask to see someone. The day she moved into her flat I was really upset because I didn't even know. I saw it on Snapchat. I was so proud that she got her own place and then I wasn't really a part of that.
"I've heard as well that Pete has been saying that he doesn't like us, he's been feeding things to her like, 'Those girls are not your friends, they're not good to you.' It actually makes me quite upset that my best friend's boyfriend is slating me. I feel like that gets in her head."
When she finally saw Megan, things got heated as the girls both broke down in tears over the tension between them.
Megan told Chloe that she feels like she has been a 'sh*t friend' to her.
She said: "When I've been put in situations with other people and they've had it out with you and Courtney, I stood there and screamed and shouted back at them. You have never, ever done that to me."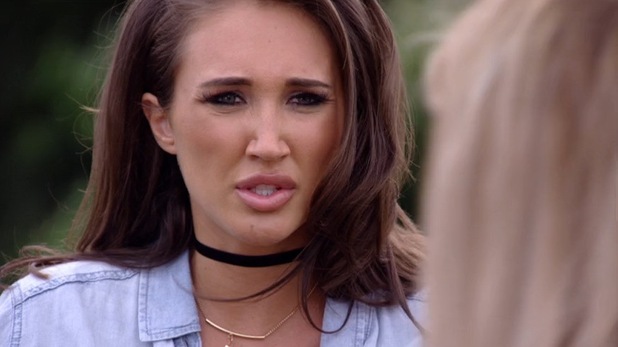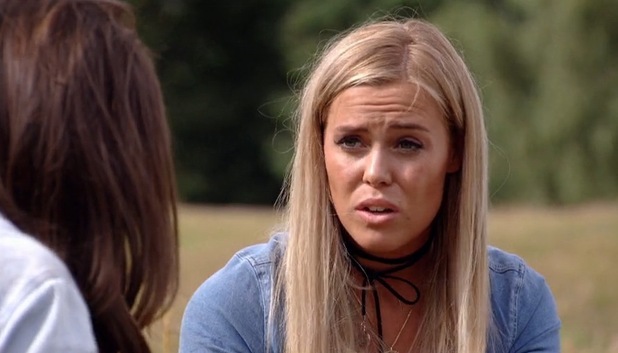 Chloe replied: "If they were to ever say anything bad about you, then I would say something. Obviously. I wouldn't stand there and let them say anything nasty or bitchy about you."
Megan, however, claimed that Chloe had "let that happen" in Majorca, when she clashed with Chloe L and Lydia over dinner. She said: "When they were saying stuff across the table, you and Courtney didn't say a word."
When Chloe tried to say that she wasn't the sort of person to shout back, Megan claimed that she had done so before on previous nights out. "You're saying that when we've been out on nights out and stuff, you haven't backed me?" Megan questioned. "Of course you have, because that's normal. That's what you're meant to do when you're best friends."
"I feel like you've been a sh*t friend," Megan added. "I would never do that to you. Me and you were the closest out of our girl group and I feel like [we're not anymore]. Why?"
Chloe responded: "There's underlying issues Meg." She denied that she had been a bad friend towards her and said: "Maybe it's because me and Court hang out a lot... you have said to me that you feel left out when it comes to me and Courtney."
Chloe then said that she feels like she doesn't get invited to anything anymore, either. She brought up with Megan how she felt on the day Megan moved into her flat, and that she had no idea about it.
Megan then accused Chloe of lying and said she had told all the girls in their group chat. Things then got heated as Megan declared: "This is b******t," and questioned whether Chloe knew how upset she has been lately because of her drama with the other girls.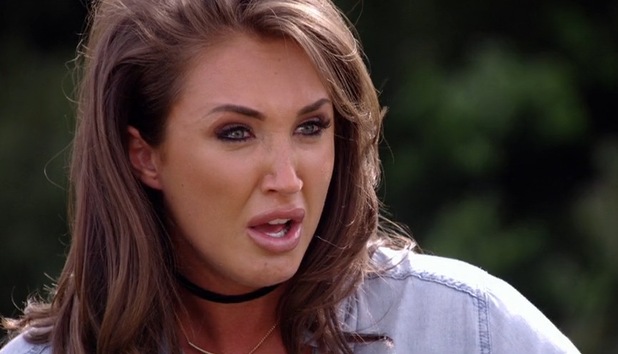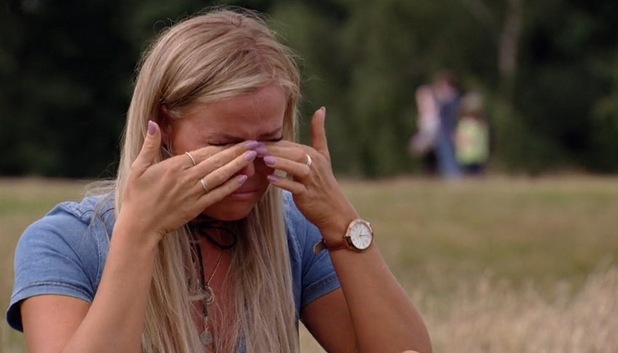 She accused Chloe of not listening to her, but when Chloe hit back that she does, Megan said: "No you don't... if you did listen to me you wouldn't be going out with them when they've been c***s to me, would you? You're meant to be my best friend. I wouldn't do that to you."
Chloe, meanwhile, said: "Meg I feel like everything I do you're giving me a hard time. I've always had your back."
Megan then claimed that Chloe was "trying to turn it on the house thing", but Chloe insisted she wasn't and she was just trying to explain how she feels. She asked Megan why she was shouting at her and Megan vented: "Because I've lost my best friend."
When Chloe said she had too, Megan fired back at her: "Well f**k off with someone else then, I can't do this." Megan then stormed off and both girls were left in tears following their row.
The girls then came face-to-face at Danielle Armstrong's fashion show, but steered clear of each other. Chloe explained to Courtney that she didn't want another run-in with Megan.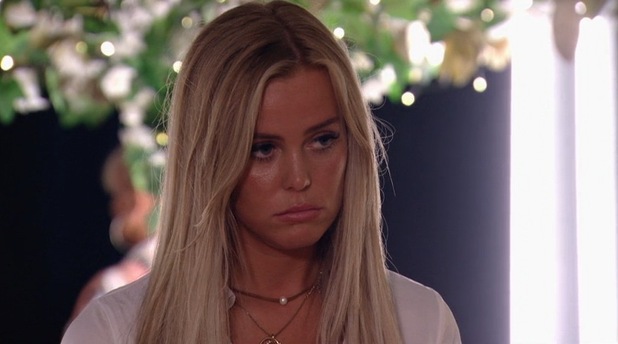 She said: "I was trying to get my point across in the park, but she just screamed and shouted and then just walked off."
Courtney said Megan's behaviour was "unacceptable", prompting Chloe to say: "I just wish for once that she would hold back and listen, and take in what I'm trying to say to her. I'm not trying to be horrible. It's like being controlled."
Reflecting on Megan calling her a sh*t friend, Chloe said: "I think it's the most unfair statement for Megan to make. I've been there for her through everything. To call me a sh*t friend after all those years... that hurt."
TOWIE continues Wednesday 3 August at 10pm on ITVBe.
Follow us on Twitter @RevealMag for all your celeb, fashion and beauty news!
Fancy winning some GREAT prizes? Check out Reveal Competitions here!