TOWIE: Mike Hassini apologised to Megan McKenna for losing his cool and calling her a 'sl*g' during an argument over her relationship with Pete Wicks.
Fans will know that Mike has been at loggerheads with the couple, after he claimed that he wouldn't like any girlfriend of his to act like Megan. He was referring to a picture he had seen of Megan with a group of boys at a pool party in Marbella, and rumours he had heard that she had been flirting.
Megan and Pete had previously confronted Mike for getting involved in their relationship
, and as things got heated, Mike had called Megan a 'sl*g' off camera. He has now apologised to Megan, telling her his actions were "bang out of order."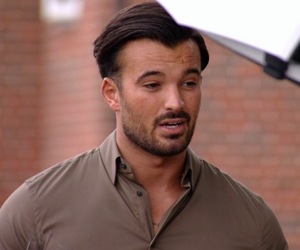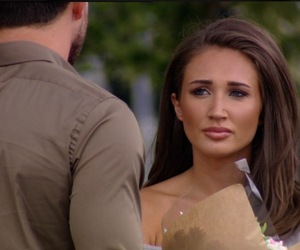 In last night's episode of the show (31 July), Mike greeted Megan with a bunch of flowers and told her he was sorry for the way he had acted towards her.
He said: "I'm not going to beat around the bush here. I genuinely am really, really sorry. I shouldn't have spoken to you like that. It was bang out of order. I spoke to Pete the other night and I said that I did want to come and apologise to you because I actually felt really, really bad about it all.
"I should never speak to a girl like that and the way I rose my voice at you was bang out of order. I did lose my head massively and I shouldn't have done it."
When Megan questioned why Mike had wanted to 'stir' things between herself and Pete, Mike explained how he'd had his heart broken in the past.
He said: "The only reason I mentioned it Megs was because I had a girlfriend in the past that I actually loved to bits, I ended up getting f**ked over in the end and I was proper hurt about it."
Megan replied: "I understand what you're saying, you've been through a sh*t relationship, you've been heartbroken whatever, but I think everyone has. Just because I've been through sh*t in the past, if I saw a picture of Pete out with a few girls, I'm not jumping on that straight away and being like, 'You're just like my ex.' You can't think like that."
She then told him: "At the end of the day, I would just prefer it in future if you don't get involved in my relationship because me and Pete have had enough sh*t going on lately, we don't need it from anyone else."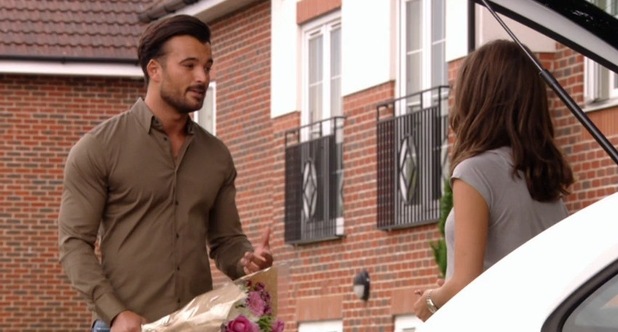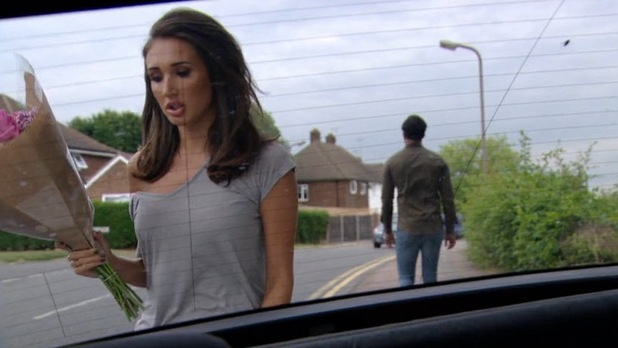 Mike may have cleared the air with Megan, but things between himself and Pete remain strained.
Fans had seen
Pete confront Mike over his comments to Megan
and he told his co-star they could no longer be friends. Things then got pretty tense between the pair, after Pete squared up to Mike when he called him a 'f**king joke.'
Following their row,
Pete lashed out at Mike for being disloyal.
He said: "I don't think Mike really understands what I have the hump about. I don't know whether that tiny little brain can comprehend what loyalty is. One day when he realises that there's more important things in life than selfies he might realise dog moves like that really don't go down well."
However, viewers saw
Pete admit he regrets the way he handled things with Mike.
He revealed that the drama surrounding his relationship with Megan had 'brought out the worst in him' and left his mum 'disappointed' with his behaviour.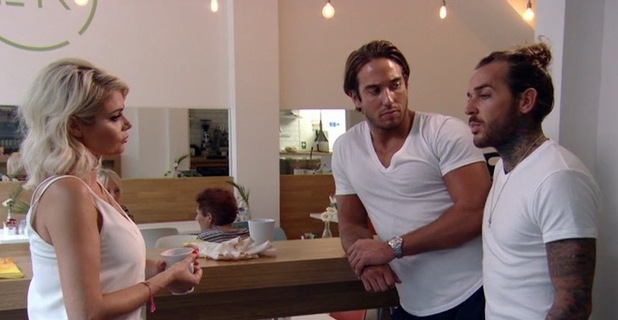 Pete explained: "I feel like I've let myself down with the way I reacted with Mike, I used to have a really bad temper and I don't have it anymore. I'm always pretty cool and calm, and I feel like it's bringing the worst out of me having to deal with all of this.
"I spoke to my mum and she got upset... I think she's disappointed in me for the way I've reacted to this because I think she feels like I've gone back five years to where I used to lose my nut all the time... I think it was too soon for me to go and see [Mike] and speak to him because I was still raging at what he said to her."
Can the boys sort things out?
TOWIE continues Wednesday 3 August at 10pm on ITVBe.
10 reasons why we want to be in TOWIE:Follow us on Twitter @RevealMag for all your celeb, fashion and beauty news!Fancy winning some GREAT prizes? Check out Reveal Competitions here!