Pregnant Stephanie Davis has reassured fans that she is ok, and has gushed that she is "really proud" of herself and how she has handled her pregnancy so far.
Late last night, Stephanie took to Snapchat and opened up about her pregnancy. She seemed to move fans, and after some got in touch to tell Stephanie they had been crying at her Snapchat videos, she reassured everyone that she is ok and "really happy."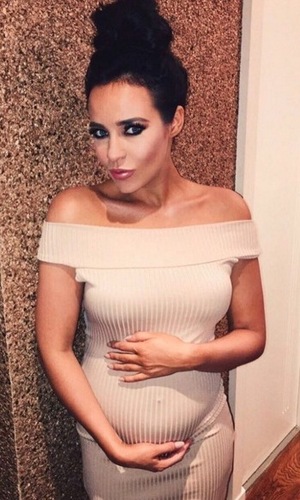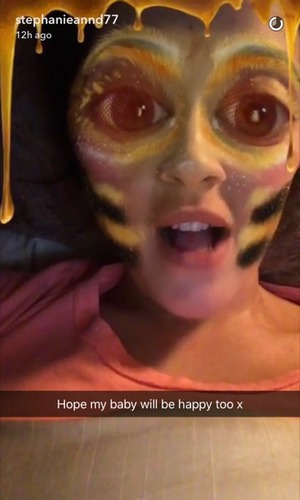 Stephanie had told fans how she hasn't been feeling well lately, but she is powering on through and looking forward to meeting her little one.
She gushed over finally securing her house for herself and her baby,
and Stephanie revealed how she is now talking to her bump to make sure her unborn baby knows how much they are already loved.
Addressing the comments from her fans, Stephanie added: "Don't feel sad for me guys... the baby has got me, it's all good. I've done it all, I can look back and look at all I've done. I'm really proud of myself because you don't realise how much there is actually to do, and how strong I've had to be, but I've done it all and I'm actually really happy."
She continued: "Hopefully now there is nothing that this baby will ever need, because I want to provide it all and be the best mum I could ever be. And I hope, I hope that the baby can sense happiness and laughter and love now, I'm happy and really excited and just can't wait to meet him or her."
Revealing her worries about giving birth, Stephanie then said: "I feel like my belly is like the biggest Easter egg ever in the whole wide world. I can't believe how big my belly is... I'm really worried it's going to be a big baby, I'm scared! How am I going to push it out? I'm only small..."
Although, she did add: "I'm sure it will all be worth it all and the morning sickness and how terrible I've felt will not matter one bit."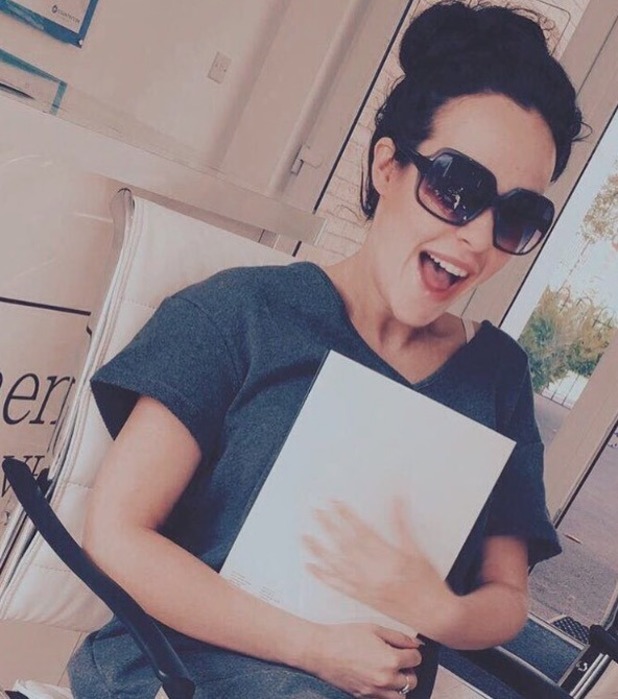 Stephanie is currently expecting her first child, and first confirmed her pregnancy news in May. Since then, Steph has had a bit of a tough time. Not only has
she had to deal with online trolls targeting her pregnancy
(some accused Stephanie of faking her baby news), but her ex-boyfriend Jeremy McConnell has contested her claims he is the father.
Jeremy has said he can't be the father of Stephanie's baby, as she had told him she'd had her period after they broke up. Stephanie, however, has said that she found out she was expecting in the weeks after their fourth and final split.
She insisted that Jeremy is the father and revealed, during an appearance on Loose Women
, that the ex-couple had been trying for a baby together.
When Stephanie first unveiled her baby bump, Jeremy had tweeted at the time: "Everything will be dealt with accordingly and mature, but a baby doesn't fix a toxic relationship, end of discussion."
She recently appeared to make a dig at Jeremy on Instagram
, telling her followers: "Glad when the baby comes I can sit back and look at how far I've come, having my baby growing and being strong even though all the stress certain people have tried to put me under and tried to ruin it for me... You've not! U have failed miserably [sic]."
Stephanie is due to give birth in January next year. Jeremy is believed to have asked for a paternity test once the baby has arrived.
Follow us on Twitter @RevealMag for all your celeb, fashion and beauty news!
Fancy winning some GREAT prizes? Check out Reveal Competitions here!