Stephanie Davis has warned Jeremy McConnell he has "failed miserably" after she had an offer accepted on a new house.
Pregnant Stephanie, who is expecting her first child, has finally agreed to purchase the home for herself and her unborn baby after several days of negotiations.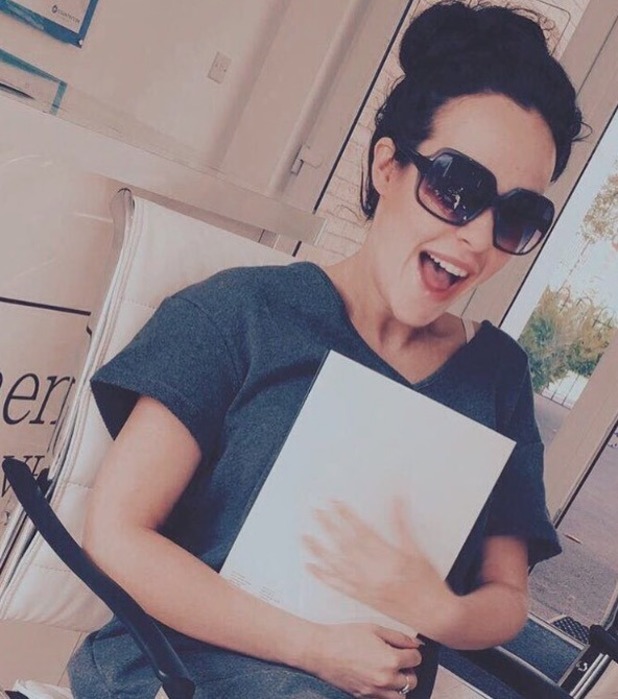 But while announcing her happy news to fans on Instagram, she also made a dig at her ex-boyfriend Jeremy, who has denied the baby is his.
In a lengthy post, she said: "The house is OFFICIALLY OFF THE MARKET... And I'm OFFICIALLY A HOME OWNER!!!!
"I've a lot to do on my own before the baby comes but I'm really proud of myself for getting it all done and being organised.
"You don't realise how much there is to do when becoming a mum. I take my hat off to all single mums. Thanks for your comments of support and tips too, they're really helping."
Stephanie added: "Glad when the baby comes I can sit back and look at how far I've come, having my baby growing and being strong even though all the stress certain people have tried to put me under and tried to ruin it for me... You've not! U have failed miserably [sic].
"I've got off my ar*e picked my head up and put my baby first.... I've done it... Me...so proud and thankful for my family helping me bring it all together!"
Jeremy has not responded to Stephanie's post.
Former
Hollyoaks
star Stephanie met Jeremy in the
Celebrity Big Brother
house earlier this year and they got together romantically soon after. However, their relationship was plagued with fallouts and rows and they eventually split for the fourth and final time in May.
Stephanie then announced she was pregnant, but
Jeremy has continued to deny the baby is his
. Last week,
Stephanie told Loose Women viewers that she and Jeremy had been actively trying to conceive when she fell pregnant on holiday in Cape Verde
, adding that he is "100 per cent" the father.
Jeremy is believed to have asked for a paternity test once the baby has arrived.
Watch Stephanie Davis on Loose Women here: