Helen Flanagan has said she would like to return to Coronation Street for a few episodes but has ruled out a permanent return.
The 25-year-old played Rosie Webster in the ITV soap for twelve years but bowed out of the show four years ago to focus on other projects. Since then, she's become a mum to daughter Matilda, one.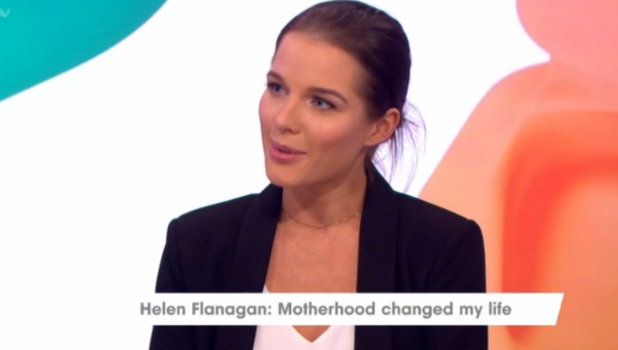 Appearing on
Loose Women
today, Helen said: "I would absolutely love to go back to
Corrie
for a few episodes but nothing permanent because of Matilda; I like being at home with her and I think I would miss that time and wouldn't really want a nanny.
"I would love to do a few episodes and I think it's good for yourself to have other things you do for yourself. It's nice to have a bit of balance."
Helen was played a clip of her in
Corrie
at nine years old and admitted she finds it "embarrassing" watching herself as a child on screen: "I can't watch myself at all!"
She also admitted she couldn't remember much about the audition process for the show, but she does recall how excited she was to land the role of Rosie, which was previously played by actress Emma Collinge.
"I'm Northern and
Corrie
is so massive I remember it being a really big deal when I got the part," she said. "I remember little bits of [the audition] but it was such a long time ago."
As for whether Helen ever had days as a child star when she told her mum she didn't want to go to set, she insisted: "Oh no! I absolutely loved it! I really did!"
Watch Helen chat about
Corrie
and motherhood below: