Helen Flanagan's daughter Matilda made everyone melt when she made her Loose Women debut alongside her actress mum.
How cute is she?!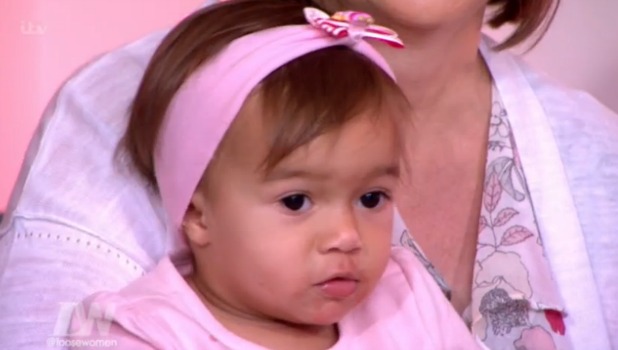 While Helen appeared on the ITV show on Wednesday afternoon (27 July) to chat about life as a mum, baby Matilda watched from backstage, while being held by Helen's mother.
"She looks exactly like her daddy," said Helen, referring to footballer boyfriend Scott Sinclair. "She has my eye shape but his colouring. She's coming up to 13 months now."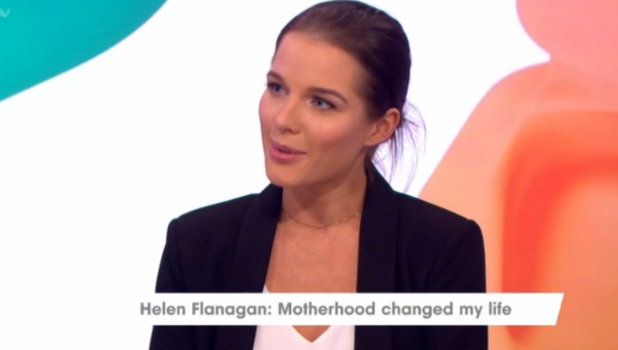 Helen said her life had changed "massively for the better", saying: "I feel like before, not in a bad way, but I suppose I was a little bit lost. Now I have Matilda and I love it, she completes me. She's just made me so much happier. I think kids give you perspective and change your priorities 100 per cent. I'm besotted with her!"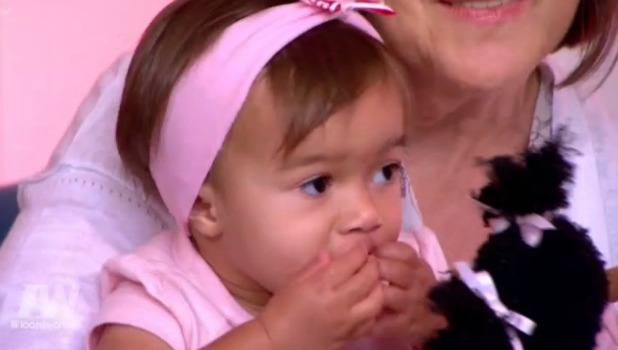 So, what about another kid?
"I was just speaking to my boyfriend about it and we thought maybe around Christmas we'll try for another," said Helen. "Then it was maybe when she's two. Now it's when she's three! I love it but it's full on. I don't think you realise until you become a mum yourself."
"I'm very fortunate because I get a lot of help from my mum and my boyfriend's mum," said Helen. "I'm lucky to have that support."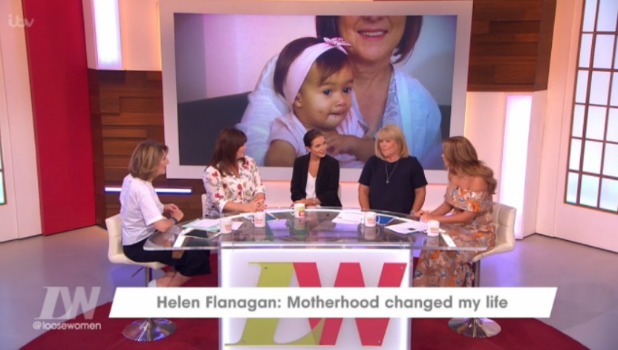 Helen, 25, spoke about co-sleeping with Matilda and admitted she felt "guilty" when she read an article about it, saying she worried people would think she meant co-sleeping with Matilda when she was a newborn, which wasn't the case.
"I would never want to promote co-sleeping with a newborn," said Helen. "When she was first born she was straight in a Moses basket. I would never put her in my bed. It was only when she got strong enough and old enough. Strong enough to take the blanket off her head. I felt a bit guilty when I read it. I wouldn't ever promote co-sleeping with a newborn baby."
"We're starting a new routine now so we have our bed back," added Helen. "She's in the cot now."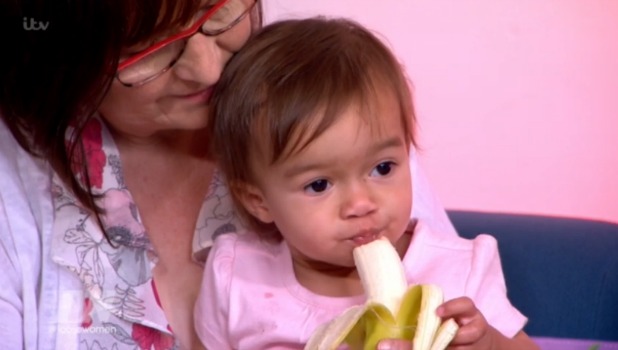 As for the future and whether she'd encourage Matilda to appear on TV as a child, like she did in
Coronation Street
, Helen said it would all depend on what Matilda wanted.
"I really loved it and wanted to do it," said Helen, "I suppose whatever she would want to do I would like to think I would be supportive of that. I think she'll be quite sporty and take after Scott as she's very active."
Follow us on Twitter @RevealMag for all your celeb, fashion and beauty news!