Made In Chelsea's Lucy Watson has defended herself after a recent photograph of her led to accusations of an eating disorder.
The reality star posted an image to Instagram on Tuesday (26 July), showing off her legs in a pair of tiny denim shorts while she attended the launch of Europe's highest croquet lawn, hosted by Pimm's Cider Cup, in London. (So Chelsea!)
But the picture led to the suggestion she might have an "eating disorder" because of her slim physique.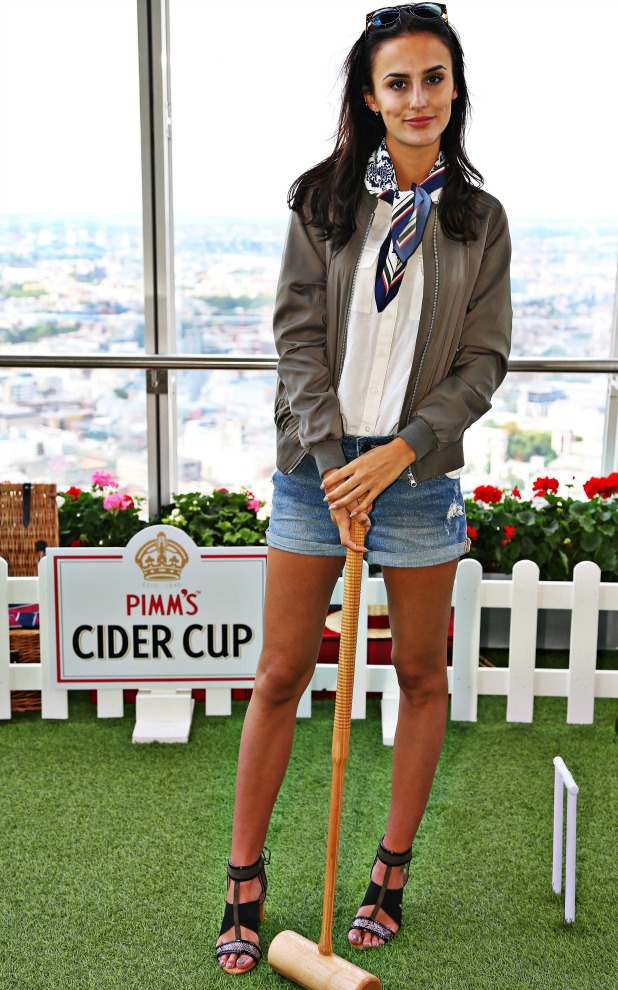 Well, Lucy was NOT having that and fired back an angry response.
"Who are YOU to say I have an eating disorder?" wrote Lucy.
"Do you think it's okay to publicly declare that someone else has an eating problem like it's the ONLY possible way for me to be slim? Not that I maybe work out and eat a vegan diet.... But that because I am slim I MUST have an eating disorder."
Do you really think that it is okay to try and make people think that?" she added. "What lifestyle are you validating? Just because you've watched me on TV, does NOT mean you know the ins and outs of my life."
It's not the first time Lucy's slim figure has made headlines. In June,
Geordie Shore
star
Marnie Simpson commented: "Lucy Watson looks like a skeleton."
Then, when
Marnie hit back at body critics of her own, Lucy replied
: "@MarnieGShore yeah you look great! Shame you then had to go and insult my body to make yourself feel better."
Marnie replied: "It was a opinion, you are thin, not in a nasty way. Always said your beautiful. But if u wana be nasty I can too (sic)."
Lucy's always been vocal when it comes to defending her figure and lifestyle. "So many f**king haters in the world," she said recently. "I'm the healthiest I've ever been, the body shaming needs to stop... Some people are skinny, some people are fat. GAF."
Follow us on Twitter @RevealMag for all your celeb, fashion and beauty news!