Stephanie Davis has spent the evening bowling with friends...even if her tummy did get in the way!
Former
Hollyoaks
actress Stephanie is expecting her first child and has enjoyed a night out at the lanes with her pals.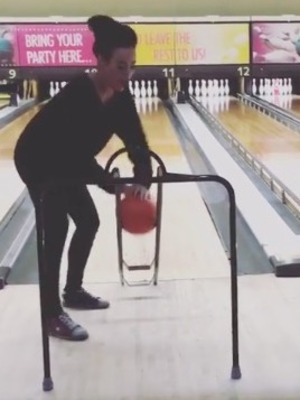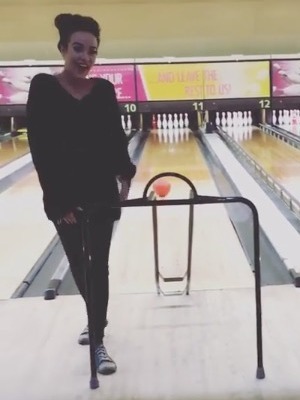 Taking to Instagram, however, Steph explained that bowling while expecting isn't that easy. In fact, she opted to roll the ball down a ramp used by children rather than throw it down the lane herself!
Stephanie shared an amusing clip of her bowling method with fans, adding: "This is how you bowl when pregnant!" In the footage, she can be seen laughing and giggling as her ball knocks down a single pin.
It's great to see Stephanie happy again after a difficult few weeks. Before she announced her pregnancy, Stephanie split with boyfriend Jeremy McConnell for the fourth and final time.
The pair became embroiled in a bitter war of words, which saw Jeremy insist her unborn baby is not his. But Stephanie has continued to quash his claims, and last week told
Loose Women viewers they had been actively trying to conceive
when she fell pregnant.
She added: "Jeremy wanted a baby with me."
Meanwhile, proving it is very much a case of onwards and upwards,
Stephanie is now set to move into a brand new home
for herself and her baby.
Earlier today,
Stephanie told fans how she is busy sorting out DIY projects and new flooring for her house now
before her "bump is too big".
Stephanie and Jeremy met during
Celebrity Big Brother
earlier this year.