Ferne McCann has shown her support for her BFF and former TOWIE co-star Danielle Armstrong and gushed: "I think her body is banging."
Danni recently revealed that she had been left upset,
after reading negative comments underneath bikini pictures that had been published of her
with Megan McKenna online. She said the comments had been "horrendous" and admitted they had "really got to her" to her Snapchat followers.
When we caught up with Ferne, we asked her for her opinion on Danielle's critics and she jumped to Danni's defence.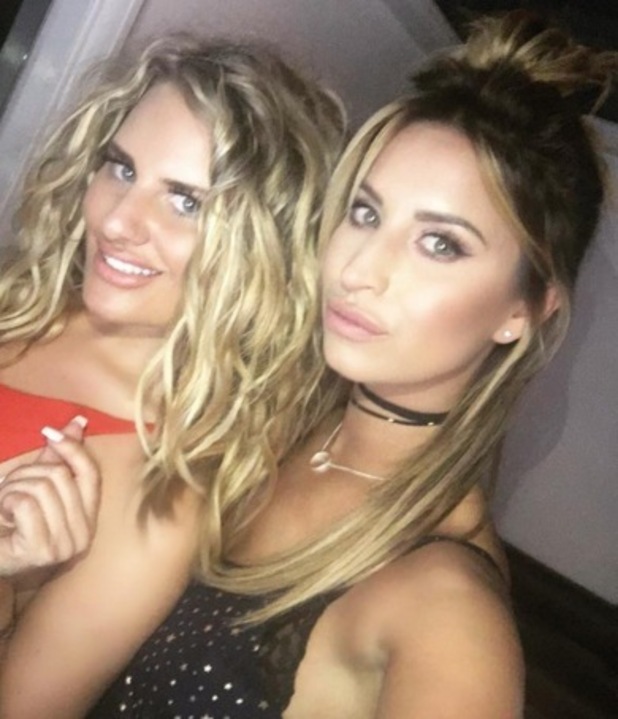 Ferne exclusively told us: "Beauty is in the eye of the beholder. I had this chat with Danielle on the phone. She is one of my best friends, and I may be biased, but I think her body is banging."
Gushing about her pal, Ferne continued: "She has got curves in all of the right places. It probably didn't help that she was standing next to Megan McKenna, who is tiny and also has a banging body in her own right, but they are completely different shapes. Danni looked amazing. I love her."
We couldn't agree more!
Despite confessing it had been a "really bad day for her", Danni reassured fans that she is now "completely over" the comments and is planning to embrace her curves.
She said: "I literally just read every single comment and they were so nasty! 'She looks like a man, fat, tree trunk legs, ugly.' It really got to me and I didn't want to leave the room and go film, especially in a bikini on the beach.
"It was just one little day and us girls all get them," Danni added. "It's just a little bit worse sometimes when you're kind of in this industry. I'm not going to lie, the pressure is on."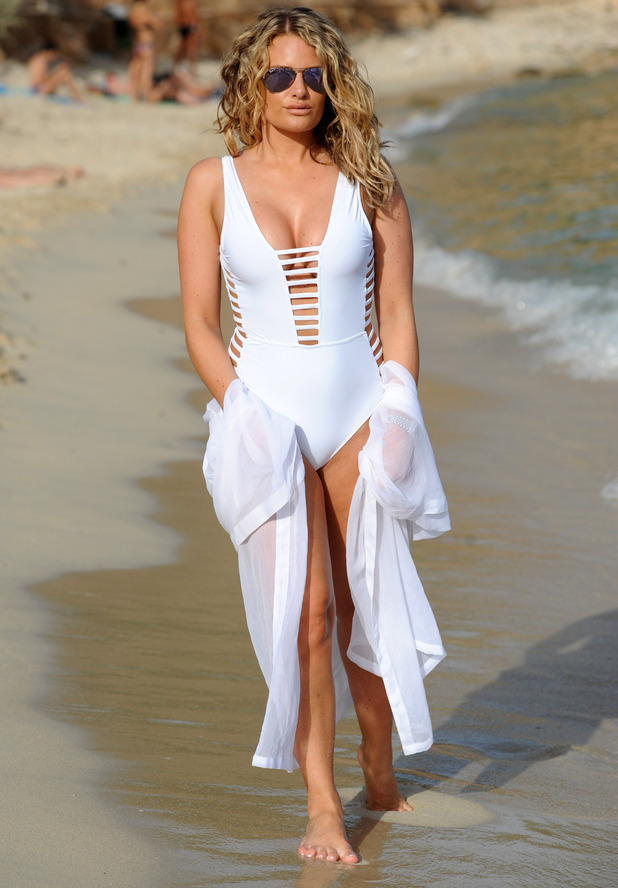 Ferne agreed with Danni and told us that she definitely thinks there is too much pressure when it comes to women and their bodies. So much so,
that she hates the term "beach ready" because it provides girls with an "unrealistic image" of what they should look like.
She explained: "We all come in different shapes and sizes, the female figure should be celebrated more and it shouldn't just focus on what beach body ready should be like. It should be a whole different variety, all different shapes and sizes and if they feel confident, then that's beach body ready."
Knowing all too well what it's like to have a slew of body critics commenting on her appearance, Ferne told us: "You kind of cope [with the criticism] and you kind of don't."
Ferne added: "If you see a bad picture and it makes you feel rubbish, I don't know, you have a little cry, ring up your mum, ring up your friends, get them to make you laugh and then you realise what is important."
We caught up with Ferne on behalf of her new Summer Buddy Project campaign with go ahead!. For more info or to get involved you can visit @goahead on Twitter or visit go ahead! on Facebook.
10 reasons why we want to be in TOWIE:Follow us on Twitter @RevealMag for all your celeb, fashion and beauty news!Fancy winning some GREAT prizes? Check out Reveal Competitions here!