TOWIE's Lydia Bright has called Megan McKenna's recent remarks about her "ludicrous" and "ridiculous", saying she's never thought she's better than anyone else.
During a heated argument on the last episode of
The Only Way Is Essex
, viewers saw
Megan accusing Lydia of being on a "high horse"
and looking down on others.
"You act like you're above everyone," said Megan. "You f**king walk around on your high horse."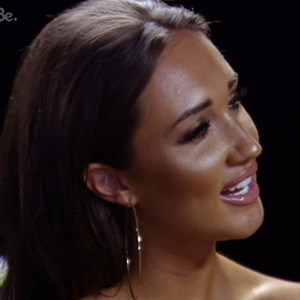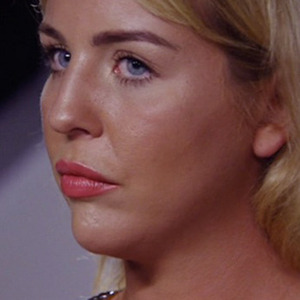 Lydia denied that during the row and now she's denied it again, saying: "It's ludicrous. I'm not like that. It's never been my personality."
The reality star went on to say her upbringing and mum Debbie's role as a foster carer to more than 250 children meant she's met all sorts of people in her lifetime and never once felt she was above everyone.
"I've been brought up as part of a foster family where I've been taught not to stereotype and judge people," she said. "I've met people from so many walks of life. It's a ridiculous statement and I think she just got personal out of anger. It all boils down to a silly argument that should just be brushed under the carpet.
"I asked her to leave the table when she was shouting in front of a child in a restaurant."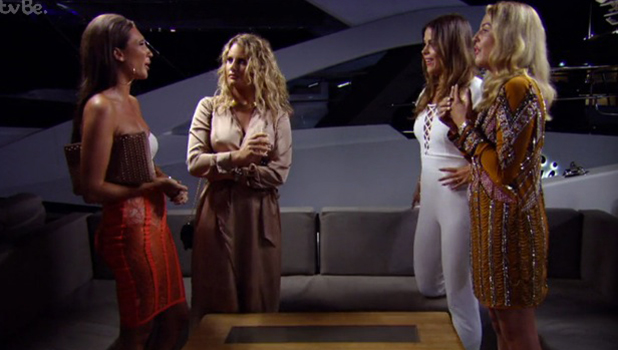 That wasn't shown on screen but both Megan and Lydia have given their side to what happened: Megan claims she just wanted to join the group at a table but was made to feel uncomfortable by Lydia and Chloe Lewis, while they've claimed she began shouting and caused a scene.
There's been no love lost between Megan and Chloe since last series, when a rumour surfaced that
Megan had slept with Chloe's now-ex Jake Hall
. Megan and Jake both denied it but Chloe didn't believe them. Then, this series, she revealed she'd seen
Megan "grinding" with a man at a pool party
, a man who wasn't Megan's boyfriend Pete Wicks.
Megan again denied this but it all led to a huge row with Chloe
, who was backed by Lydia.
Chloe later said: "She is an absolute child .You know in
Parent Trap
where they go, 'Do you want to know the difference between us? I have class and you don't.' That's exactly what it is."
Megan, meanwhile, said: "Chloe is still holding onto this rumour that she just needs to drop, because I am bored. I don't know how many times I can say that. Lydia is pretending that the issue with me is because I piped up the other night at dinner. Firstly, I didn't pipe up at first. Chloe Lewis piped up to me. Secondly, Lydia has had a problem with me since day because she thinks she is just some f**king posh totty from wherever she is. She's from f**king Chigwell. You ain't from Chelsea love, you're from Chigwell."
TOWIE continues Wednesday at 10pm on ITVBe.
10 reasons why we want to be in TOWIE: