This is more than a holiday romance! Twenty-four hours after they land back on home soil, we caught up with Love Island runners up Alex Bowen and Olivia Buckland to see if things are still as hot between them now they've left the sunny climates of Majorca…Welcome back to Blighty! How does it feel getting back to reality?

Alex:
Overwhelming really - it's been a whirlwind!
Olivia:
Neither of us ever thought we'd go into Love Island and actually come out with a girlfriend/boyfriend.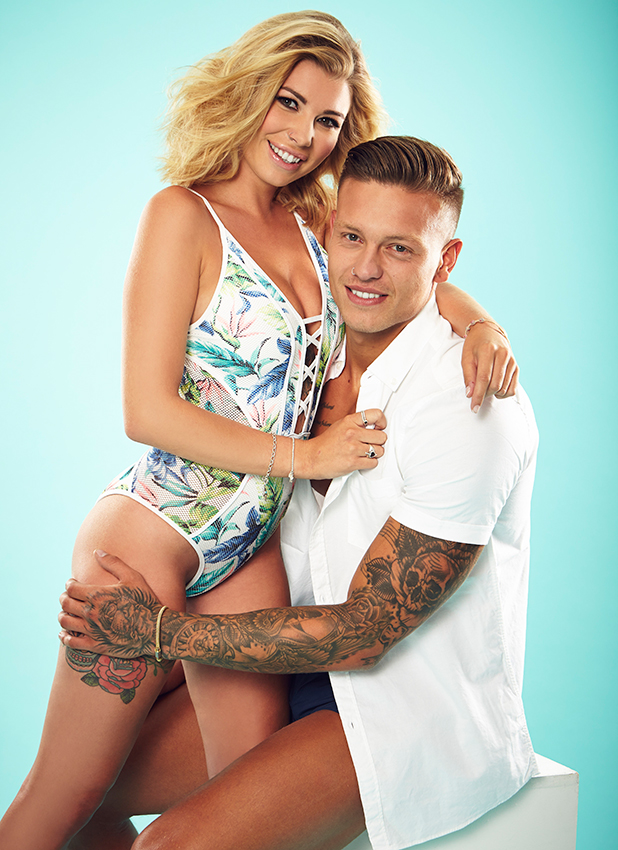 What's the public reaction been like towards you?
O:
Everyone's been so sweet! I don't think we realised how many people would be excited by it.
Are you glad to be home?
O:
I don't know. I miss some things about it but I'm excited to start this new chapter with Alex out here.
A:
It was actually nice not having our phones in the villa as well. It was nice to be left alone!
Do you still shout 'TEXT!' when you get a message now?
A:
Haha yeah we still do that! 'TEXT!'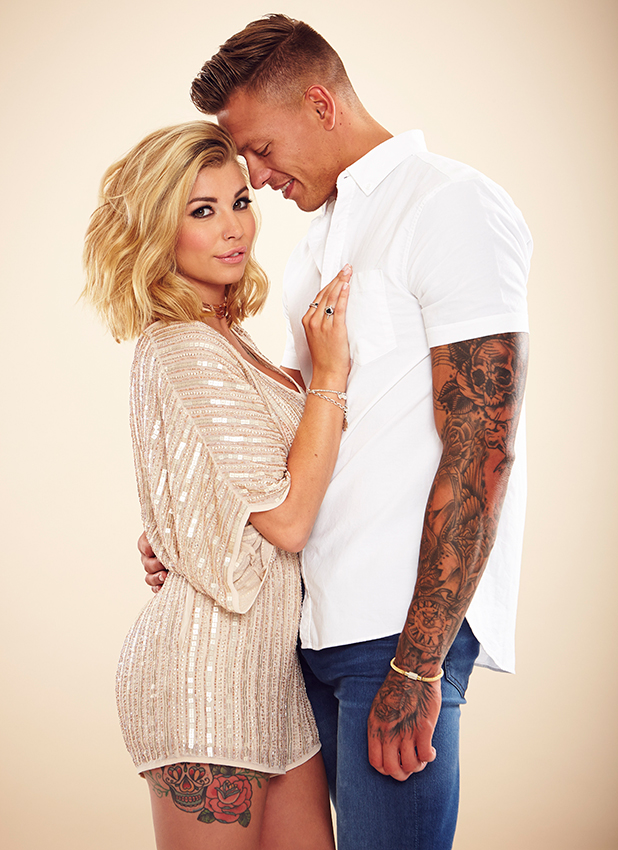 You've been back a day – what are your plans for the next few weeks?
A:
We're going to my home in Birmingham this weekend and we'll just spend time with my family and friends together. We'll do normal things, go for nice food, go to the cinema. So this will be our first date actually! I even had to ask for her number yesterday even though she's my girlfriend – how mad is that?
O:
He asked me for it on Twitter, though!
Is it weird to start a relationship in this way?
O:
We were lying in the hotel together last night thinking this is so strange, where is everyone else? But we weren't complaining - it is nice to finally be alone!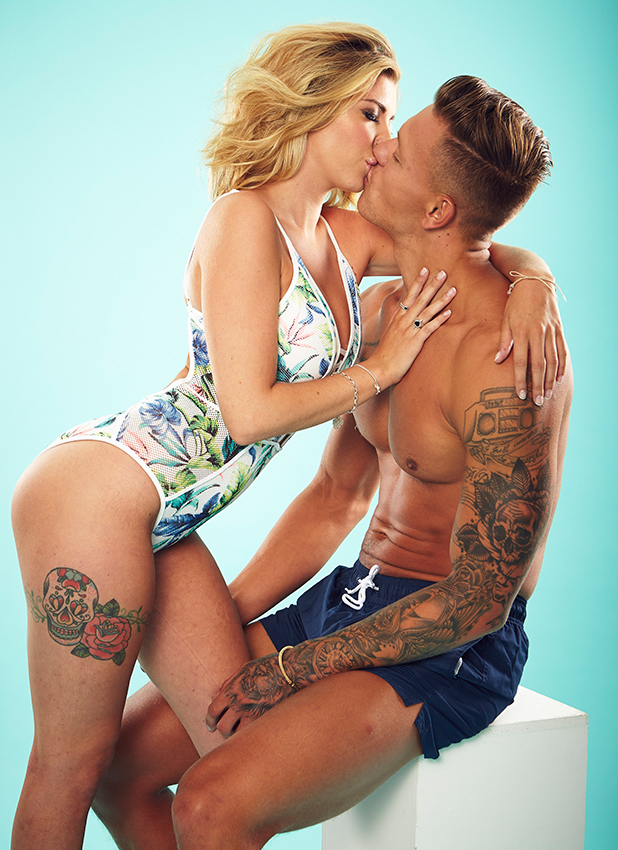 What are you looking forward to the most?
O:
Just excited for the whole life we want to start to build together. I've got his best interest at heart and he's got mine, so we both want to do well, with each other.
Have you said the 'L' word to each other yet?
O:
No
A:
Not yet…
O:
We'll wait and see if that happens... [looks at Alex and giggles]
Are you worried it's just a holiday romance?
O:
It didn't feel like a holiday romance and it doesn't feel like that now. I'm going to struggle not having Alex around now because I can be totally myself around him.
A:
If anything, it feels stronger and more real since being home.
So, you're in it for the long run?
A:
Yes, 100 percent.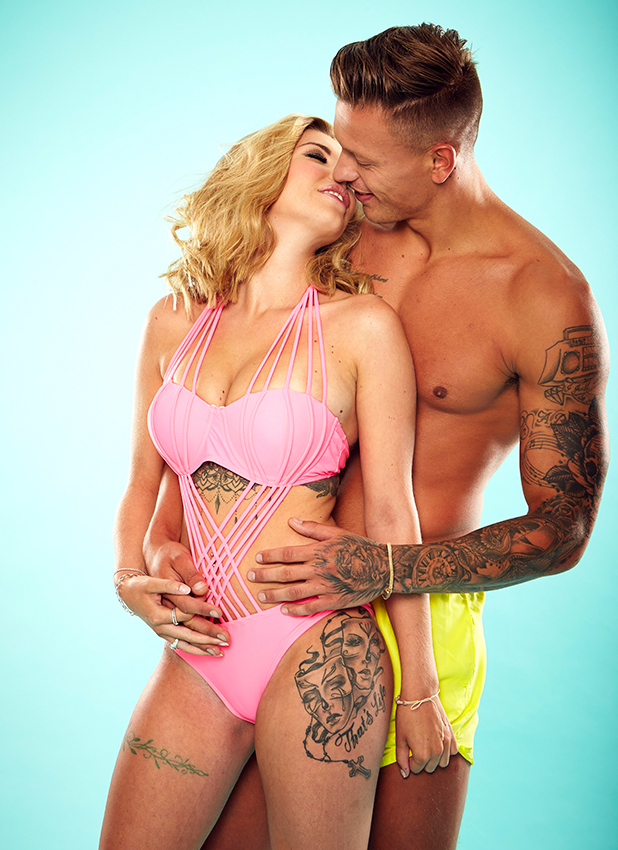 You've been through some testing times already. Alex, you failed the lie detector in the villa…
A:
[laughs]
O:
I'm not sure how truthful that was or how much it actually worked. We've since been told that it wasn't accurate, but at the time we didn't know that. It felt real so it was difficult to handle at the time.
So it wasn't a real lie detector test?
A:
It was, but apparently they said the results weren't accurate 100 per cent, but we weren't told that on the show. But you've seen my reaction and how gutted I was, one of the questions was: Can you see a future together? A machine couldn't predict a future or someone's feelings.
O:
It was such a stressful day anyway. We were the last couple to take the test, we were already aggravated, and it monitors your stress levels and sweat glands. I don't want to trust a piece of machinery, I want to trust a person.
Are either of you worried the other will stray now you're home?
A:
I'm not worried at all. At the end of the day, I didn't expect to go in the villa and find a girl like Olivia. We've got a mad connection. Now we're out, we know this will be the biggest test, but it's one we've been looking forward to. We know it's going to be busy, plus she lives in Essex and I live in Birmingham, but we're going to try and make it work.
O:
Before Love Island I was a very jealous person. I'd been hurt in the past so I had trust issues but then I met Alex. Now I need to trust him because if I don't, it's not going to work. I already trust him more than I've ever trusted anyone before.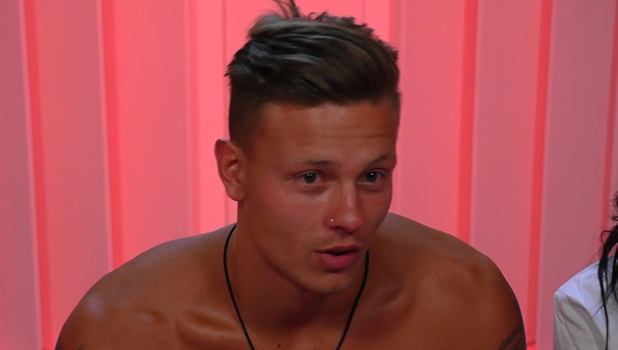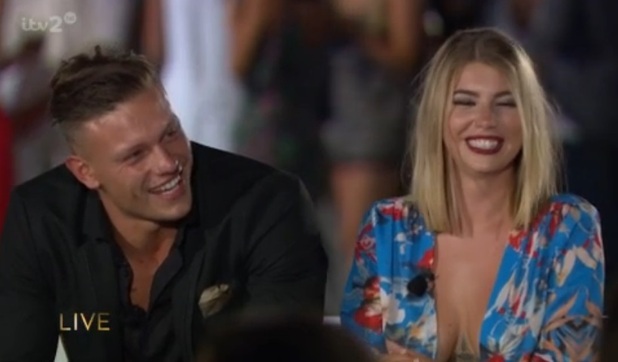 Alex, the lie detector said you fancied someone else in the villa more…
A:
That's not the case. I had chances to go on dates with other girls and I never did. I really liked Olivia and I never felt the need to stray.
O:
We're taking that lie detector with a pinch of salt.
What do you make of the public outrage that Caroline Flack flirted with Alex?
O:
Caroline didn't deserve that at all. It's funny, we were both at the wrap party with her - I was there when that photo was taken. She's a presenter, it's her job to be chatty and bubbly. People need to stop giving her so much stick because she's a lovely girl.
Alex, you haven't had many girlfriends before. Have you tamed him, Olivia?
O:
Oh, he's a softie anyway!
A:
I'm laid back and said we'd keep it chilled. But as time went on, we developed feelings for each other and they kept growing and growing. We like the same things and we clicked straight away – I've never had that with a girl before. Plus we've had matching nose rings – that's what did it for me!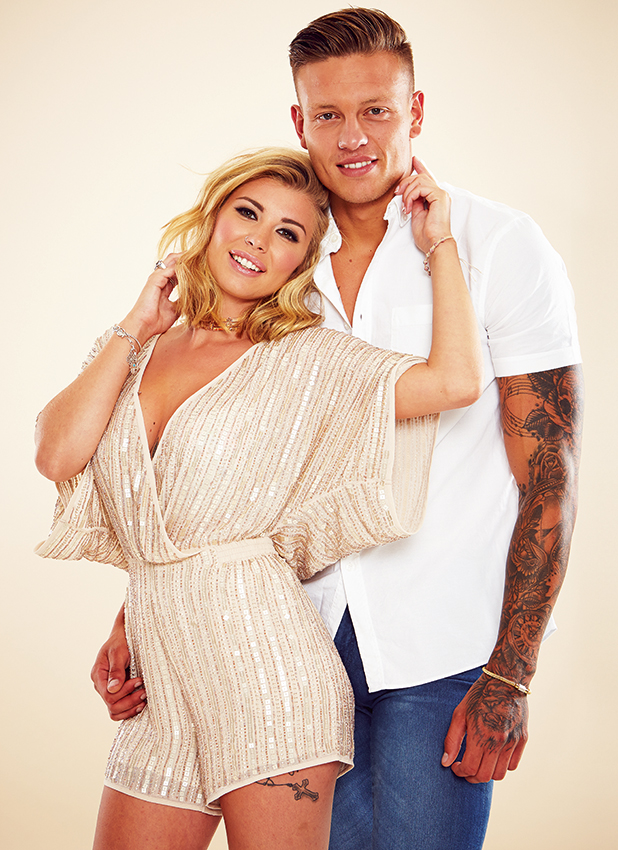 You two were the couple that had sex the most in the villa – 30 times, to be exact. There seems to be a lot of chemistry between you?
A:
It's the main thing between us, we've got huge amounts of chemistry, in every aspect - we get each other, and there's lot of sexual chemistry so we couldn't keep our hands off each other.
What is it you love about each other?
A:
Olivia brings out the best in me, she gets my weirdness so I can be completely myself with her. Her ass as well! She's a peacock – that's what we call her because when I walked into the villa, she started strutting her stuff and everyone was like, she's peacocking! She's just a beautiful girl.
O:
For me – well, look at him, he's absolutely gorgeous! We can be really silly together and also the sweetest guy, which you'd never think to look at him!
What have your past relationships been like?
O:
Not great. I've been cheated on a lot. That's why I had a lot of trust issues in the beginning but I couldn't think of a better person to help me get over it than Alex. I had one main boyfriend, which was on and off for two years, and I should have ended it properly ages ago.
A:
I don't usually do the whole girlfriend thing. I've only had one proper girlfriend and I was with her for three years, but it wasn't great. She was the first girl to put me through sh*t - I was chasing her, so I thought I was in love because I wasn't used to it, but then I realised it wasn't love, it was infatuation. I never had the same connection with her in the three years we were together as I have in the little time I've been in that villa with Olivia, and it's more genuine and caring with Olivia.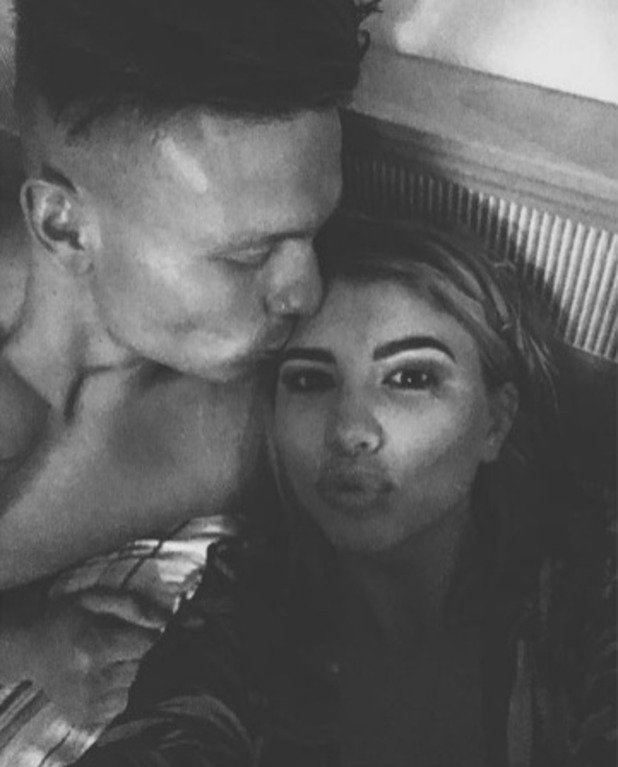 You've had some ups and downs – Liv, you were upset when Alex spent the night with Zara. If he cheated now, would you forgive?
O:
I wouldn't even think about him straying, it's not even on my mind.
Likewise Alex?
A:
I trust her 100 per cent. I'll give anyone the time of day, but if anyone breaks my trust then that's it, it would be done.
Will it be weird if you bump into Alex's ex, Vicky Pattison?
A:
Vicky's a great friend now, she's the sweetest girl ever
O:
I'm really excited to meet her, there's no issue there at all.
Who out of the other couples will stay together?
Both:
Nathan and Cara!
What about Kady and Scott?
O:
I don't know with them. When they got on, they were electric, but then they argue a lot. And obviously he lives in Manchester and she's down south, and they're both party animals, too…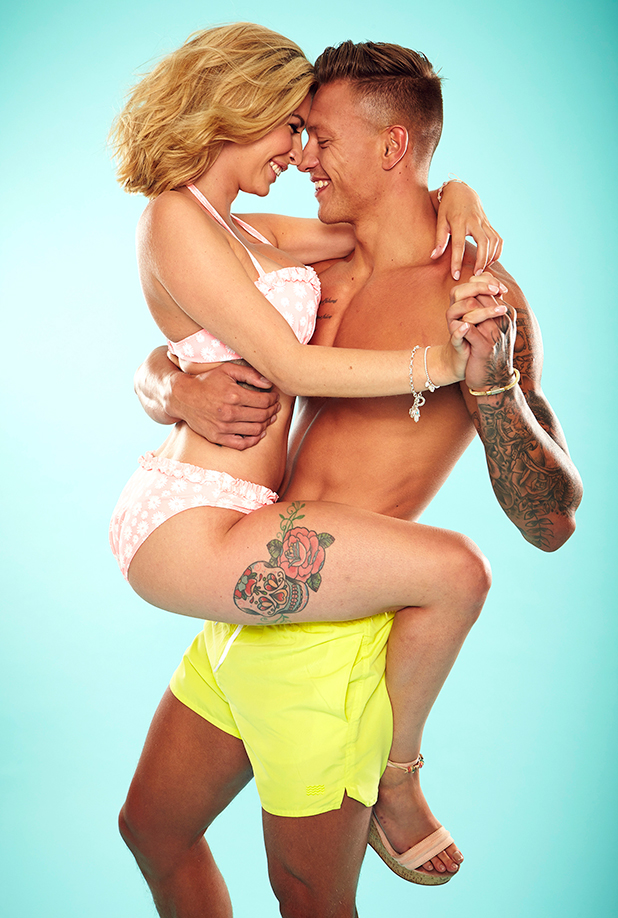 Are there any people from Love Island you won't keep in touch with?
O:
There's a few people that I probably won't stay in contact with. We'll be so busy that I'll have to priorities. Me and Sophie weren't as close, so we might not stay in touch.
What was it about you two that the public liked to vote you into second place?
A:
People saw all the stuff that was thrown at us yet ultimately, we still handled it and came out stronger. We had a different journey than Nathan and Cara in the sense they weren't tested so much. We had people coming in trying to date one of us, the lie detector, etc.
O:
It's been amazing how much support we've had, and how much support I've had from other girls.
What's the next step in your relationship?
A:
We're taking every day as it comes. But I'm going to put 100 per cent effort in, so is she, so that's all that matters at the moment. I think I'll take her away for weekend - just us two in privacy, maybe a log cabin or something.
O:
Ahhh – how cute is he?!
Are you a good boyfriend, Alex?
A:
Honestly, it takes a lot for me to be a boyfriend, but when I am one, I'm quite soppy.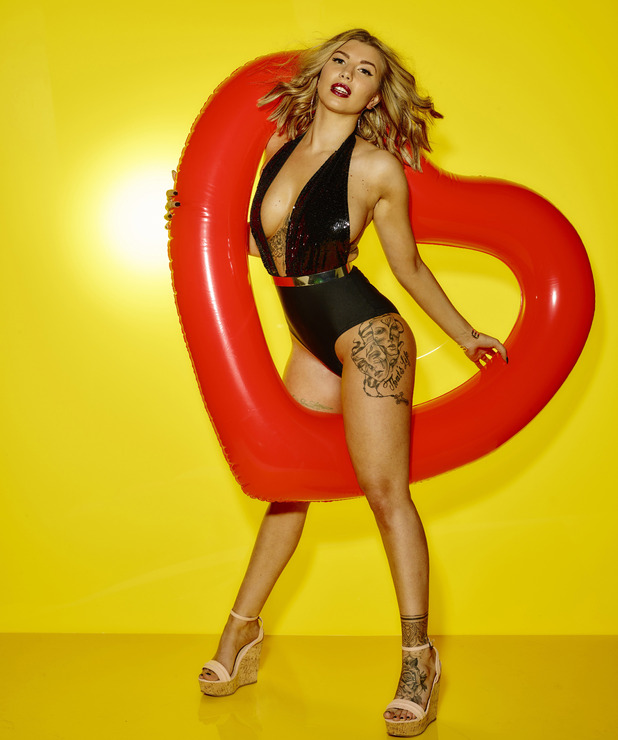 We're so in awe of Liv's toned, size 8 bod that we can't help but ask her for her diet and exercise secrets.
She tells us: "I was going to gym about 4-5 times a week before
Love Island
, but I didn't use the gym when we were out there. Instead, I used the pool to swim and kept my body in shape. I'll get back to the gym again, where I'll do weights and hardly any cardio. Weights can tone up or build muscle, whereas cardio can just make you look skinny, and I'd rather look curvy.
"Diet-wise, I eat good things during the week – a typical day is rice cakes with peanut butter for breakfast, a tuna salad for lunch, then chicken and sweet potato for dinner. I'll snack on nuts and fruit. At the weekend though, I eat what the hell I want, and loads of it!"
Olivia is a natural beauty and has never had cosmetic surgery, although she did have lip fillers about 10 months ago. She regrets it though, and tells us, "I would tell any girl to steer clear. A lot of girls get it done and don't need to – which is like me, my lips aren't even thin. Now I look at pictures and think I look weird!"