Love Island's Olivia Buckland and Alex Bowen took a break from their whirlwind schedules of personal appearances, glam photoshoots and partying to hang out with family over the weekend.
The cute couple spent the day with Olivia's family including her super cute baby sister, as seen in a sweet picture posted online by Olivia's dad Gary.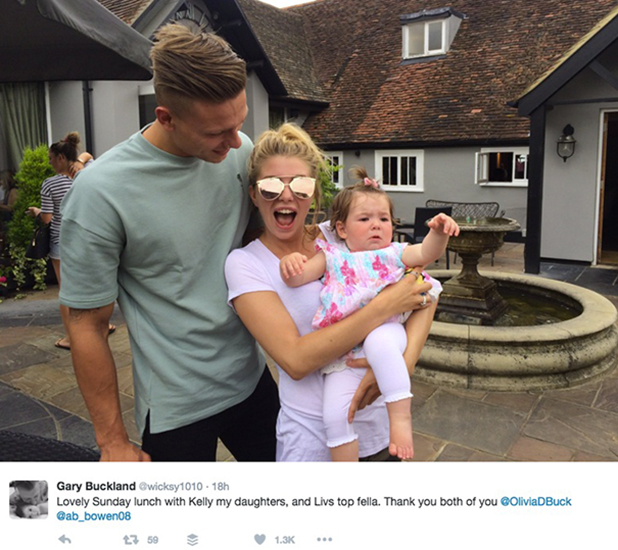 In the image, Olivia is holding her little sis while Alex looks on with a rather besotted and protective stare. Aww. No wonder more than 1,300 people favourited the shot!
Gary captioned the picture with the phrase "Liv's top fella", showing Alex has been a huge hit with the Buckland family!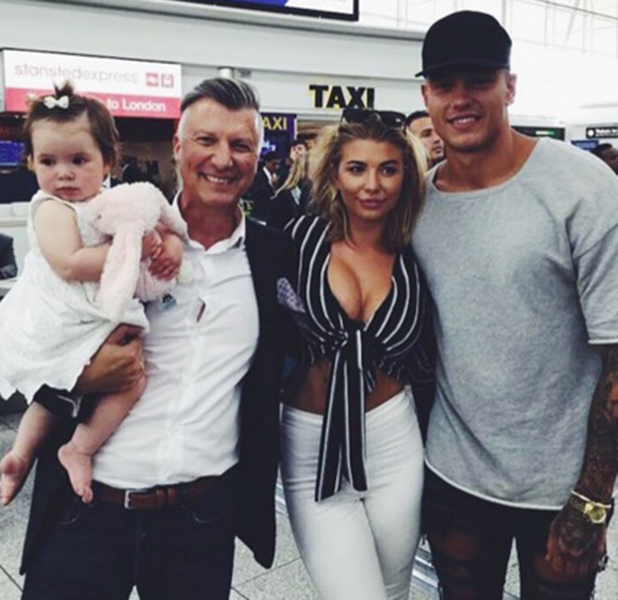 Alex had already met some of Olivia's family:
he was introduced to Gary at the airport when the cast flew home from Majorca
, as Gary and other loved ones of Olivia surprised her in the arrivals hall. At the time, Olivia said: "Got very emotional today landing back in the UK to see my Dad and little baby sister waiting for me!"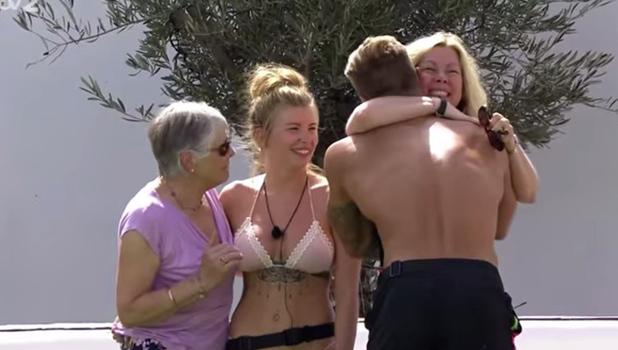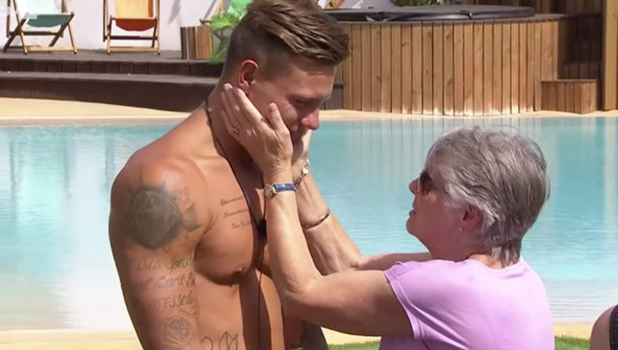 He also met her mum and grandmother in Majorca when they entered the villa as part of a special treat for the finalists allowing their friends and family to say hello. "Her mum and nan are just crazy and so bubbly like Olivia and her mum's an absolute sort," said Alex. "She's stunning isn't she? If Olivia looks like that when she's older I'll be a happy man."
Alex and Olivia made it official just before the finale, where
Alex memorably told Olivia: "I'm all yours and you're mine."
Since the show ended (they finished second), the pair have confirmed there's was no showmance and they're utterly smitten and excited about the future.
In their first photoshoot as a couple, Alex told
Reveal
magazine: "We're taking every day as it comes. But we're going to put 100 per cent effort in… If anything it feels stronger and more real since being home."