TOWIE's Mike Hassini has claimed Megan McKenna "gets away with f**king blue murder" and that Pete Wicks went on the attack during their confrontation because he was embarrassed.
Viewers saw
Pete and Megan rowing with Mike
on Sunday night's (24 July) episode, after Mike revealed a photo was circulating on Twitter showing Megan posing with a group of men while on a girls' holiday in Marbella. He also claimed his fiend told him Megan had been flirtatious.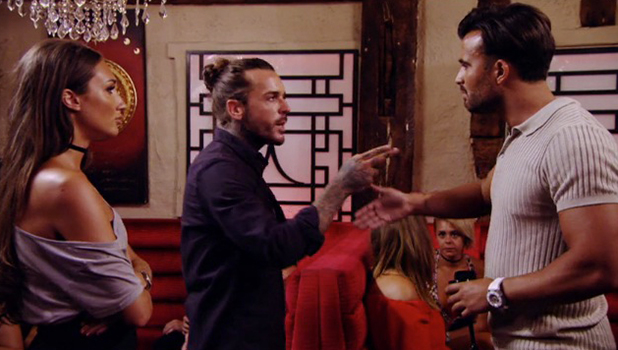 Megan denied it all and broke down in tears, telling
Pete she felt everyone was always trying to drag her down
. Pete later confronted Mike and told him to stay out of their romance, saying he'd have Megan's back always unless there was definite proof she'd done something wrong.
Speaking to the
TOWIE
official website afterwards, Mike said: "At the end of the day, Pete will believe what he's gonna believe. If anything, I think Megan is getting away with f**king blue murder."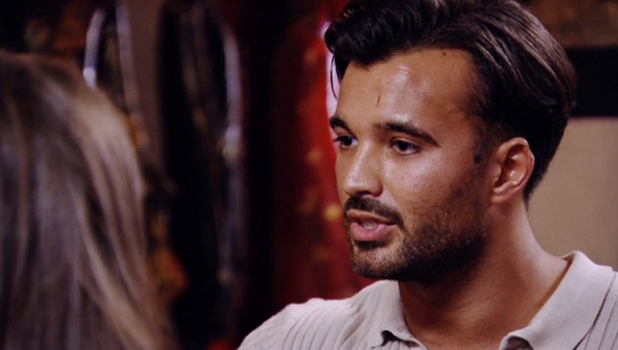 Mike accused Megan of not really knowing the men in the photo, despite her claiming they are all friends. "It's just a picture but I know the boys in the picture very well and know what them boys are about. I wouldn't want my bird going on a girls' holiday and getting herself in pictures with loads of boys that I know she doesn't know but is pretending she does know.
"Do I think she's done anything? I wouldn't be happy, put it like that."
Mike went on to say: "Pete is trying to obviously act the big man in front of his girlfriend, simple as that. You'll try to act like you're the man, you're the don. 'I won't have someone speak to me like that in front of my bird.'
"He felt embarrassed so he went on the attack and then Megan, well Megan's Megan, isn't she. She's typical Megan. Something gets thrown at her and she starts screaming and shouting. Even her fella had to tell her to be quiet because it was quite embarrassing, really."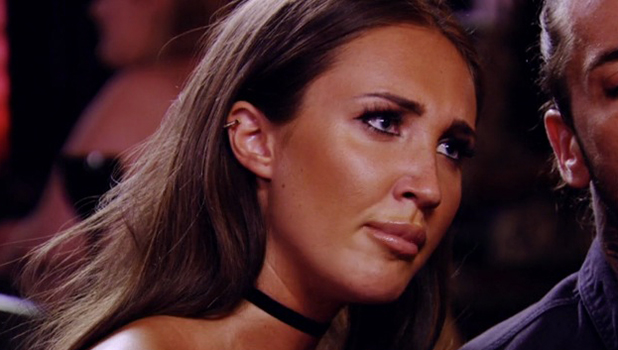 Mike concluded by saying he's staying out of their relationship and, for future reference, if anyone ever sees Megan up to anything they should avoid telling Pete unless they have video evidence.
Meanwhile,
in a separate interview with the show's official website, Megan said
: "I actually think that Mike has brought up this picture thing because he wants to get in Chloe Lewis' knickers… He's so desperate. He can't f**king hold down a bird to save his life. What makes me feel sick is he has no respect for girls, none at all, we know that for a fact."
Pete told Mike during the episode: "Until someone brings me a fact I will back that girl 100 per cent. It's my choice and relationship… Your opinion on my relationship with her is f**king irrelevant."
TOWIE
continues Wednesday at 10pm on ITVBe.
10 reasons why we want to be in TOWIE:Follow us on Twitter @RevealMag for all your celeb, fashion and beauty news!