TOWIE's Megan McKenna has accused Mike Hassini of waded into her row with Chloe Lewis because he wants to bed Chloe.
Viewers saw
Chloe accusing Megan of "grinding" against another man
– not boyfriend Pete Wicks – while in Marbella on a girls' holiday.
Mike then came forward to say a photo of Megan surrounded by men in Marbs
was on social media, and he'd heard she was being flirtatious.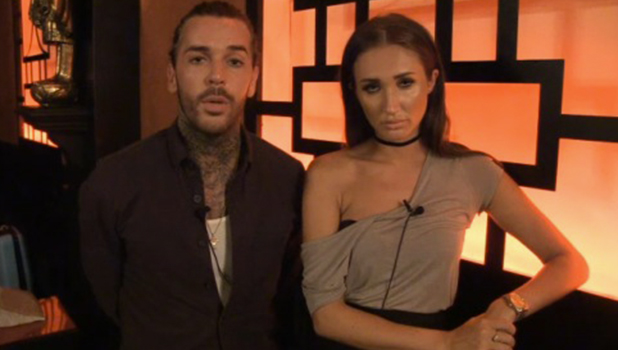 Megan, however, had already shown the photo to Pete, who backed her 100 per cent,
leading to a showdown with Mike on Sunday night (24 July)
where Pete told him to stay out of their romance.
Now, speaking to the
TOWIE official website
, Megan has said: "I actually think that Mike has brought up this picture thing because he wants to get in Chloe Lewis' knickers…"
Pete interrupted to say: "Anyone's knickers."
"He's so desperate," agreed Megan. "He can't f**king hold down a bird to save his life. What makes me feel sick is he has no respect for girls, none at all, we know that for a fact."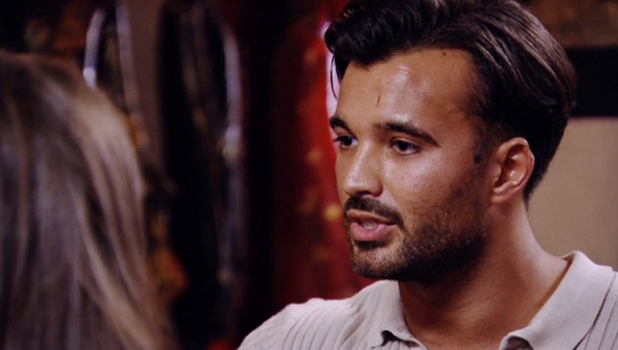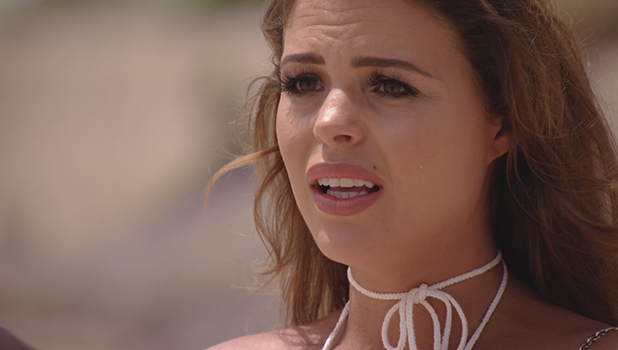 Pete added: "Mike wasn't a proper mate in the first place. He was more a bad smell who used to hang about me and Lockie. We have a fan now and can't smell the bad smell anymore. It's no skin off my nose whether Mike is about or ain't about. When he is about he hasn't got much to say anyway, because he has the personality of a f**king peanut.
"So to be honest with you, it don't really matter."
Mike had told Pete he only mentioned the photo and flirtation rumour because he'd want Pete to tell him if a girlfriend of his was being accused of that.
"You think I've done this maliciously but it ain't that at all," said Mike. "I said it as I'm your mate."
But Pete told him: "Until someone brings me a fact I will back that girl 100 per cent. It's my choice and relationship… Your opinion on my relationship with her is f**king irrelevant."
Fancy winning some GREAT prizes? Check out Reveal Competitions here!