TOWIE star Megan McKenna has gone on a *huge* rant about her co-stars Chloe Lewis and Lydia Bright, insisting that she is "tired and drained" from all the drama.
Fans will know that tensions have been building between Chloe and Megan since last series.
Chloe had accused Megan of sleeping with her ex-boyfriend Jake Hall
(Megan denies this) and while away in Palma,
she revealed another rumour that Megan had been 'dirty grinding' with a man
- who was not her boyfriend Pete Wicks - at a pool party in Marbella.
Again, Megan outright denied Chloe's claims and
branded her co-star "bitter."
Last night (20 July), fans finally got to see
Megan confront Chloe over the latest rumour she dropped
, and it's fair to say things kicked off...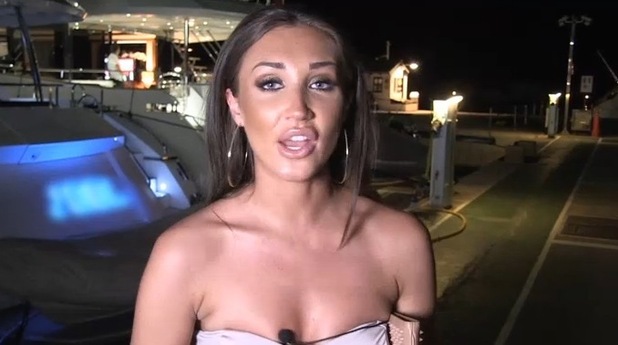 Chloe accused Megan of "ruining her relationship", but Megs hit back that Chloe's relationship had already been messed up before she came along. When Chloe then responded by suggesting Megan had just confirmed the rumours about Jake, "so you did come along?", Megan told her co-star to stop twisting her words as she hadn't slept with Jake.
Megan told Chloe that she thinks she is trying to now "ruin things" for her and Pete. Megan said: "You're not innocent either. I think you're a secret slag, to be honest. For you to carry on with your life and do what you're doing with other people I've heard about and then still have it out with me is unfair."
Lydia intervened to say what Chloe did in her private life was nothing to do with the girls' current argument. (
Pete revealed he'd seen two men coming out of Lydia and Chloe's hotel room
, but the girls insisted it was innocent and had been twisted.)
That led to things getting very heated between Megan and Lydia, as Megan asked Lydia what her problem with her was.
She told Megan she had issue with the way she "carries herself" and the row escalated.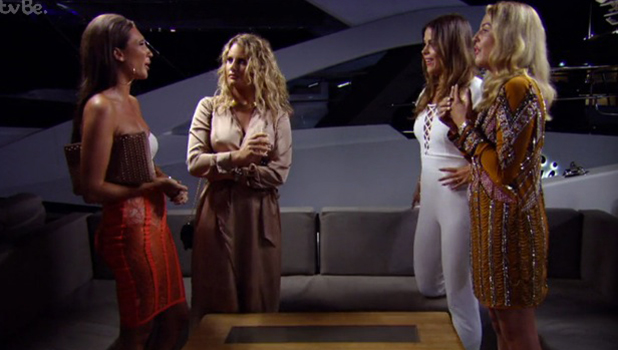 Now, Megan has had her say following their explosive confrontation and claimed Chloe and Lydia "look like a f**king state."
Not holding back about her co-stars, she vented in a new video posted to
TOWIE's official website
: "I've been on a yacht, it was a lovely day until Chloe Lewis and Lydia turned up. They look like a f**king state.
"Lydia is in a full sequin dress which really ain't the trend right now and Chloe Lewis is in her bog standard white outfit... acting like she's amazing. At the end of the day, I'm bored. It's getting really tiring and draining talking about the same sh*t every day of my life when I have better things to do."
Reflecting on the row, Megan continued: "Honestly, I think I handled the situation very well. Normally, I would lose my nut, the vein will come out and I'll start screaming and not actually remember what I've actually said. But tonight I feel like I held myself a bit.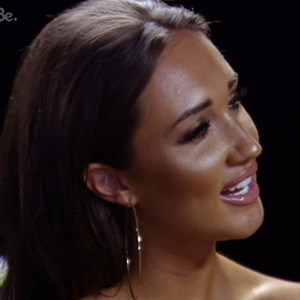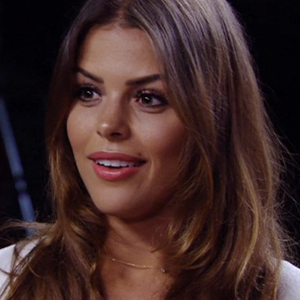 "Chloe is still holding onto this rumour that she just needs to drop, because I am bored. I don't know how many times I can say that. Lydia is pretending that the issue with me is because I piped up the other night at dinner. Firstly, I didn't pipe up at first. Chloe Lewis piped up to me. Secondly, Lydia has had a problem with me since day because she thinks she is just some f**king posh totty from wherever she is. She's from f**king Chigwell. You ain't from Chelsea love, you're from Chigwell."
Asked whether she thinks herself, Chloe and Lydia will ever get on, Megan added "No because honestly, if I was on a night out with them, I would probably fall asleep. What makes me die is that Lydia makes out that she has no problem with me... she actually has had a problem with me for a long time. She's denying that she called me trash.
"I'm never going to get on with them, but I'll just let them know that I am not going anywhere... I'm happy to sit there and not talk to them. It doesn't bother me. I've got my friends. I've got my boyfriend. I've got what I'm doing. I don't need them girls."
TOWIE continues Sunday 24 July at 10pm on ITVBe.
10 reasons why we want to be in TOWIE:Follow us on Twitter @RevealMag for all your celeb, fashion and beauty news!Fancy winning some GREAT prizes? Check out Reveal Competitions here!