TOWIE's Megan McKenna and Chloe Lewis have come face to face since that second rumour about Megan and, well, it was as explosive as you'd expect.
The girls had no choice but to speak when they found themselves in a confined space while attending a yacht party thrown by James 'Lockie' Lock and Danielle Armstrong in Wednesday night's episode (20 July).
Cue major awkwardness from everyone who had to listen.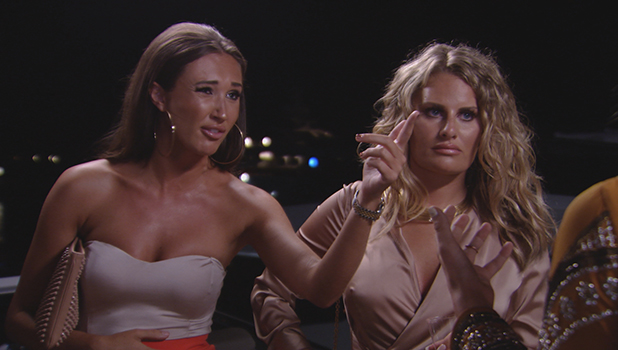 Chloe was backed by close friend Lydia Bright, who had earlier told her mum Debbie on the phone that Megan got "too aggressive" during arguments.
It was clear from the start this was going to be one fiery conversation. Just to recap: last series a rumour swept Essex that
Megan had slept with Chloe's now-ex Jake Hall
, which Megan and Jake denied. Then Chloe revealed this series she'd seen
Megan dirty dancing with a man in Marbella behind boyfriend Pete Wicks' back.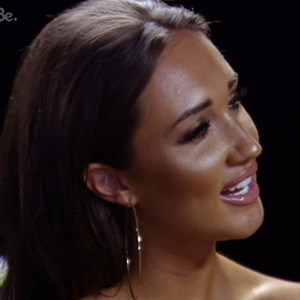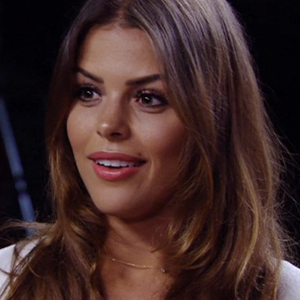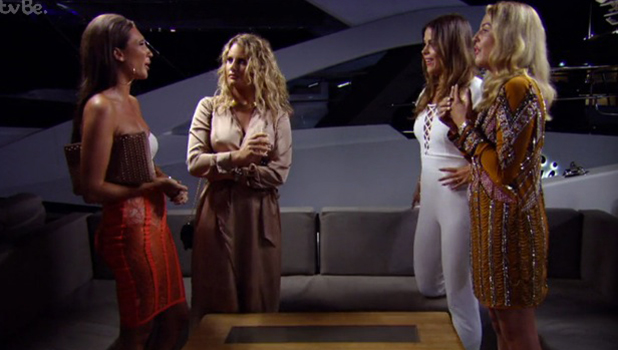 Megan kicked it off by asking Chloe what exactly she'd been doing in Marbella, so Chloe said: "I don't know. You tell me. It's just what I saw. I saw you grinding with someone. Your ass was in someone's crotch."
"Really, was I?"
"You're the best liar," replied Chloe. "At the end of the day, you ruined my relationship."
"I didn't ruin your relationship," countered Megan. "You already had a messed up relationship before I came along."
"So you did come along," said Chloe, suggesting Megan had just admitted to sleeping with Jake.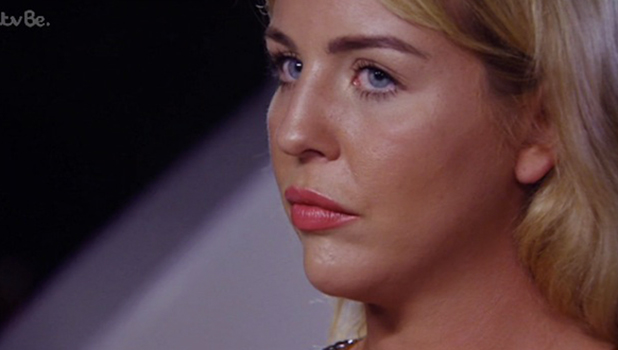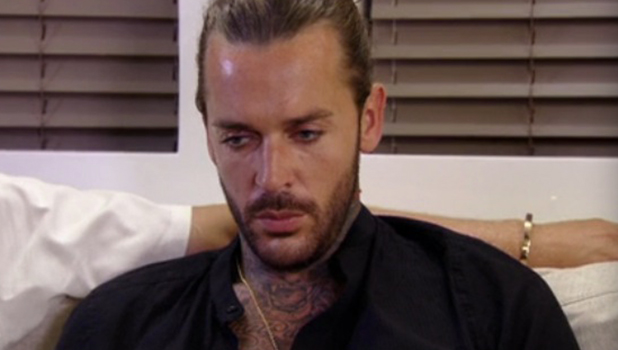 No, said Megan. "Chloe, don't try to twist my words. And now because you're unhappy you're trying to f**k up by relationship by starting some s**t rumour. You're not innocent either. I think you're a secret slag, to be honest. For you to carry on with your life and do what you're doing with other people I've heard about and then still have it out with me is unfair."
Lydia intervened to say what Chloe did in her private life was nothing to do with the girls' current argument. (Pete revealed he'd seen two men coming out of Lydia and Chloe's hotel room, but the girls insisted it was innocent and had been twisted.)
Megan took the opportunity to ask Lydia what her problem is, to which Lydia said: "My issue is the way you carry yourself. You go from zero to 100."
She referenced the girls' off-camera row in the first episode of
The Only Way Is Majorca
, when Megan reportedly tried to sit next to Chloe at a table, which Chloe wasn't happy about: "When you did it in front of everyone at dinner, drawing attention to us I thought Megan, that's wrong."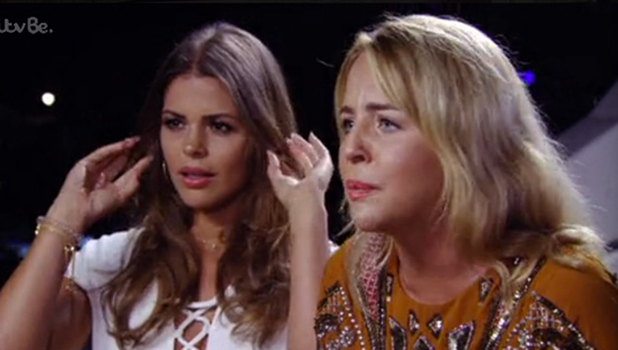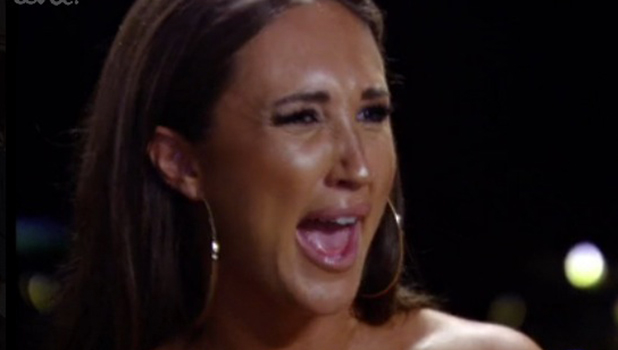 Megan retaliated by saying the girls made it clear t hey didn't want her to be there, to which Lydia replied: "You can't just shout and expect to be heard Megan, you don't scare us. You're embarrassing yourself. Have a normal adult conversation. Don't throw your toys out of the pram."
Hitting back, Megan accused Lydia of being "posh and fake", adding "You act like you're above everyone. You f**king walk around on your high horse."
Lydia denied that. The conversation then ended with Megan storming off with one final swipe at Lydia: "You and your fringe can f**k off."
"She is actually vile," said Chloe.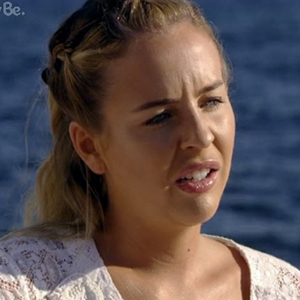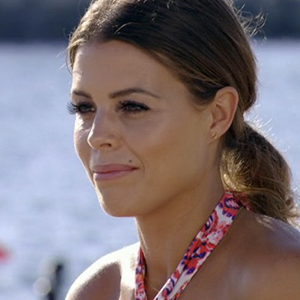 The next morning everyone was talking about the row, breaking down what had happened: Chloe and Lydia discussed it on the beach while Megan talked about it while biking with Pete, Lockie and Danielle.
Discussing the fringe comment, Chloe said: "When people go personal it's just a low, low, low trait because there's nothing else for them to say. Basically you won the argument, she was frustrated and stormed off, even though she said she wasn't going anywhere."
Lydia added: "I felt like I was having a conversation with a teenager. She needs a bar of soap rammed down her throat, that's for sure."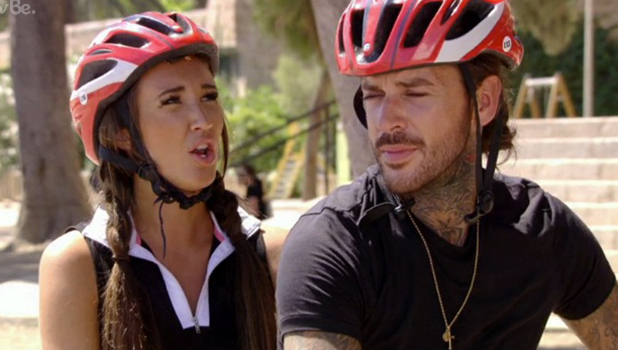 Meanwhile, Megan said she'd been quite restrained, saying: "They were making out I was losing my nut but I actually wasn't. Lydia had it in for me more than Chloe Lewis."
Pete joked she should have thrown Lydia off the yacht, adding: "They were like a pack of dogs with a bone. You being the bone, them being the dogs."
Danielle said: "I just think they don't like you and will never like you."
Pete later told Lockie: "I feel better she's had it out with them, not that it's done any good. I'm happy with Megan, she's not going anywhere. She'll be around a long time hopefully among this group and they need to get used to this and if they can't, f**k 'em."
TOWIE
continues Sunday at 10pm on ITVBe.
10 reasons why we want to be in TOWIE:Follow us on Twitter @RevealMag for all your celeb, fashion and beauty news!