TOWIE's Pete Wicks has told Chloe Lewis if evidence arises that Megan McKenna has done something wrong then he'll walk away from her, but as that hasn't happened, Chloe has to stay out of their romance.
A rumour emerged last series that
Megan had slept with Chloe's now-ex-boyfiend Jake Hall
, which Megan and Jake vehemently denied. Now, in the current series,
Chloe has revealed she saw Megan "grinding" with another man at a pool party in Marbella
, which Megan has also denied.
So, on last night's episode, Megan's boyfriend
Pete Wicks
decided to speak with Chloe.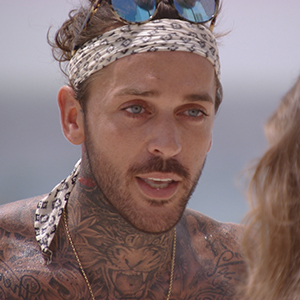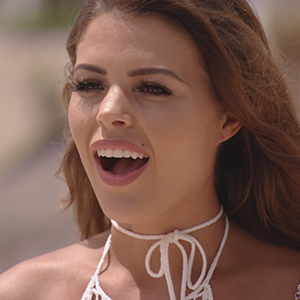 Meeting her on the beach, he said: "You're trying to make out she was doing something in Marbella. You have to let it go. You're still bitching and going on at her. You don't need to like her. You can't keep saying Megan ruined your relationship because it was f**ked before and you know it. You can't blame her for everything that's gone on with you and Jake. That's what it feels you're doing at the moment and it's unfair on her."
Chloe fired back: "It's not unfair on her!"
She also said she doesn't like Megan, adding: "My issue is with Megan. I know what I know. I'm not the sort of girl to make something up. Don't get into bed with my ex-boyfriend and then try to be around me."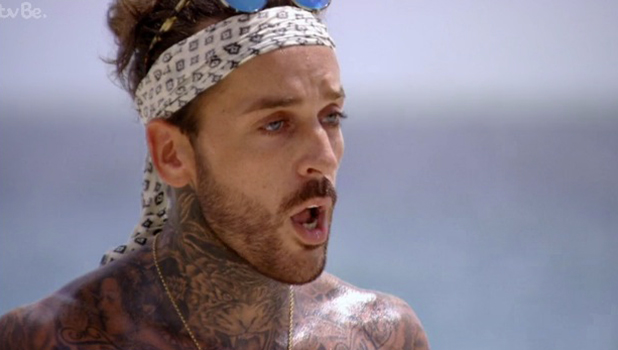 Pete pointed out she has no proof anything happened with Megan and Jake, who have both denied sleeping together, but Chloe responded: "It's not a f**king rumour, Pete. You want it to not be true. You are going to be majorly mugged off."
But Pete said fine, if he was mugged off that would his "risk" to take and Chloe needed to stay out of his relationship with Megan.
"If she has and she knows it, I will leave," said Pete. "I am done. It's my risk. If I'm wrong, I will come and find you and I will say to you that I apologise. But until that point you have to leave it. All this stuff makes you look bitter and like you're trying to have a pop at her."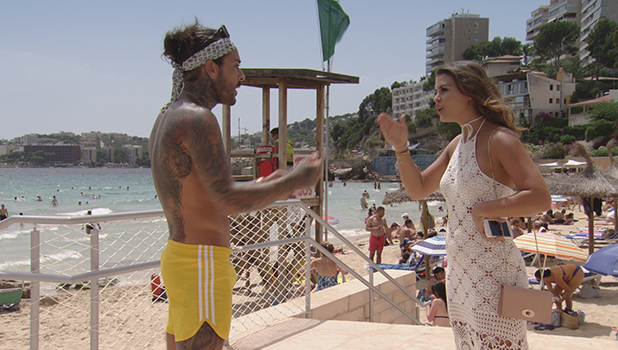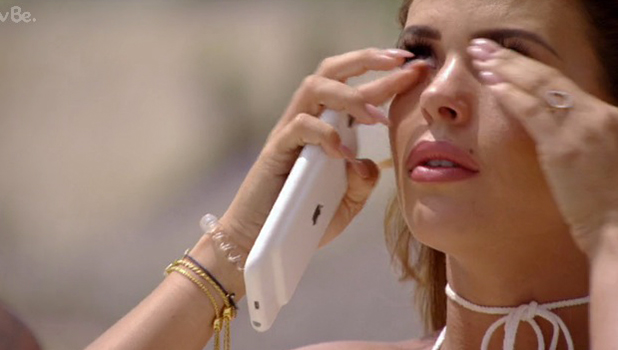 A tearful Chloe told Pete: "It's hard for me, Pete. I hope you and Megan live a f**king happy ever after and live the fairytale dream, I do. Megan put a cherry on the top of the cake for me with Jake. Her being around, the rest of it, being happy days with you, okay, it's a bit of bitterness on my behalf that she gets to live a happy life with [you]."
Pete softened towards her and said: "Don't cry, babe."
He then said: "It just has to be dropped for your own benefit. It ain't good for you. It ain't healthy for you to be like this all the time, is it?"
Pete then returned to his hotel room and told Megan what had happened, assuring her he trusts her "100 per cent", adding: "We are a team."
TOWIE
continues Sunday at 10pm on ITVBe.
10 reasons why we want to be in TOWIE:Follow us on Twitter @RevealMag for all your celeb, fashion and beauty news!