There may have been plenty of shocks and *all* the drama unfolding onscreen during Love Island's last series, but did you guys catch these moments happening off screen?
Sometimes Twitter is just where it is at, and our
Love Island
favourites definitely gave us plenty of spats, break ups and make ups over social media. We had sassy responses, big reveals and even surprise confessions (looking at you Iain Stirling...) that had us totally addicted to our news feeds and our thumbs aching from all the scrolling.
Here's 31 of our favourites this time round...
1. Miss Great Britain 'de-throning' Zara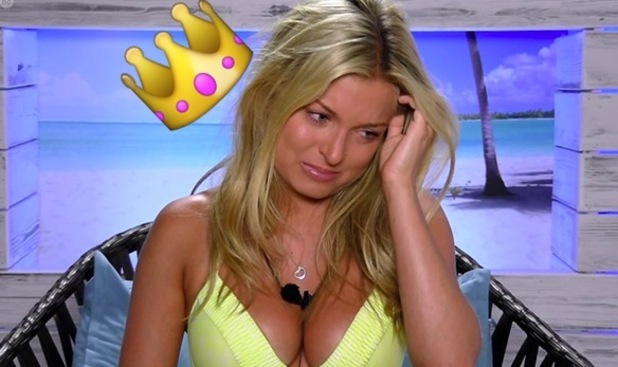 Ok, this was definitely covered on the show too, but all the drama actually unfolded off camera until Zara was informed. She slept with Alex on his first night in the villa, and her doing the deed on TV, saw her lose her Miss GB title.
Organisers of the pageant decided to strip Zara of her crown
, as they claimed she could no longer be considered a "role model" for the pageant. Zara admitted that her rendezvous with Alex had been the "biggest mistake", and when Miss GB organisers accused Zara of going against their word - she hit back that she was never told not to get down and dirty on TV. Yup, things got slightly tense between the two camps...
2. Jon Clark telling Nathan to "swerve" Cara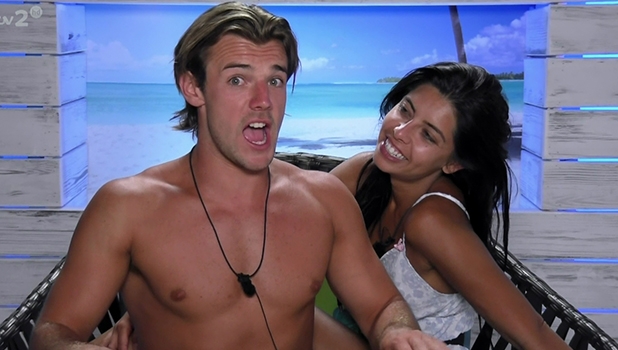 This was super early on into the series, but when Nathan first coupled up with Cara,
he was told to "swerve her" by last year's islander Jon.
Why? Well, Cara revealed she had done some work for Playboy and Jon instantly thought of his ex-fiancée Hannah Elizabeth. He told Nathan: "Nathan mate swerve that..." - and added a monkey covering its eyes emoji. Ouch.
3. Cally-Jane Beech accusing Zara of unfollowing her on Twitter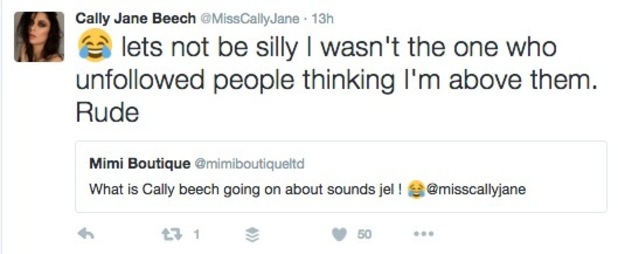 It soon became clear that Cally was *not* a fan of Zara. Not only did she vent about Zara bringing up her Miss GB title a 346845312 times, she claimed that
Zara had actually unfollowed her in the past on Twitter.
Now that's what you call a 'pie', right? Cally said: "Maybe I should have mentioned Miss Great Britain more often too #joke #loveisland..." When that prompted one user to accuse Cally of being jealous of Zara, she hit back: "Let's not be silly I wasn't the one who unfollowed people thinking I'm above them. Rude."
4. Adam Thomas' tweets on Kady and Scott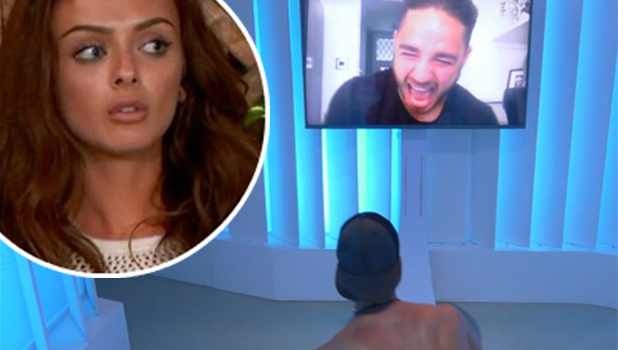 Remember that time that
Emmerdale
star and Scott's twin brother Adam wasn't the biggest fan of Kady? Cast your minds back to when Kady kicked off majorly about Tina swiping Scott for a date. Her mega tantrum, and the fact that she had admitted to fancying James just days before, didn't sit well with Adam. So much so, that
he told Scott to tell Kady to "jog on" and tweeted
: "Hope he gets rid but think he'll stick with her, fingers crossed he gets with the new girl #loveisland @scottyspecial..." When Scott got back together with Kady, Adam added: "For those of you asking is that my brother in love island ... It's not I disowned him about 10 minutes ago."
Now, though, he's had a pretty big change of heart. Adam has deleted his old tweets and told fans he is "so proud" of his bro now having a girlfriend on his arm. N'aww.
5. Malin taking a swipe at Terry's manhood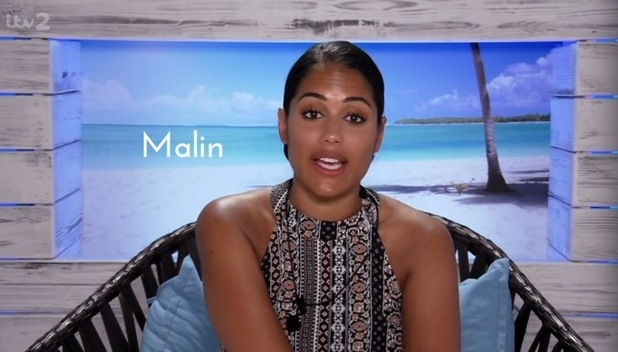 She'd been publicly dumped on TV and had to tune in to find out her boyfriend had claimed he was single again, so you can imagine why Malin wanted to get her own back on Terry, right? Well, that she definitely did and left Tel a little red-faced when she responded to him moving on so quickly with Emma. Giving their romance her blessing (kinda),
Malin tweeted: "She can touch Terry's small willy, it's ok!"
Ooh burn.
6. Malin outs Terry's emotional video message
So you know Terry had been saying he was planning on ditching Ma before she was voted out of the villa, and that he later went on to say Malin leaving was the "best thing" that happened to him? Well,
turns out he'd actually told Malin to "wait for him" on the outside
. Yup. Before she left Majorca for good, Terry sent Malin a video message. She revealed: "He said to me 'I'm not here for the girls, I'm here for you. I'm here to enjoy the experience with the lads now, I'm looking forward to spending my time with you on the outside so just wait for me."
Oh Terry, you dropped yourself in it there didn't you?!
7. Scott's Twitter account brands Terry a "snake"
We did NOT see this one coming. Scott and Terry had been best buds in the villa, but whoever was looking after Scotty Special's Twitter account clearly didn't have the best impression of Terry. They were clearly Team Ma. When the islanders had to choose which two couples to pick as the weakest, Terry had slated Kady saying: "I told Scott I love Kady but f**k her off, get rid of her, she's bad news."
Scott's Twitter then responded by sharing a photo of a snake
and tweeting: "Terry's not got a game plan at all really has he @MalinSaraMakeup #LoveIsland @itv2."
8. Tom dropping a bombshell about Emma after *that* sex scene with Terry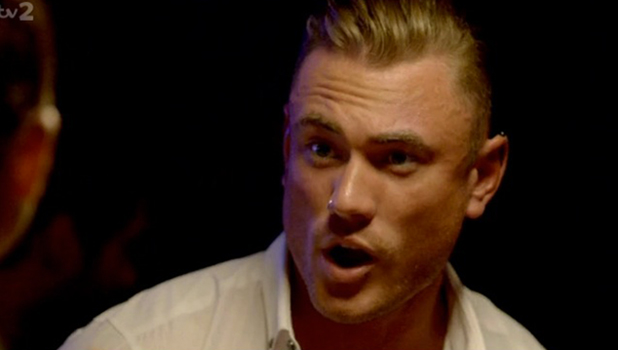 Tom and Sophie were certain that Emma had only had sex with Terry to get back at them, but the other islanders and us at home really were not sure. Sophie said she thought Kady was "up to something" and claimed she saw Sophie and Tom getting close, so she decided to do on better with Terry.
Tom then revealed that Emma had actually gone over and sat on Sophie and Tom's bed
after she finished up with Tel controversially on top of the sheets. Spanner in the works, much?
9. Malin's "sloppy seconds" remark
Sloppy seconds...

— Malin Andersson (@MalinSaraMakeup) June 30, 2016
She had to watch Terry and Emma get it on. Can you blame her? You gotta protect number one, and after admitting that she was hurting, Malin couldn't resist hitting out at Terry and Emma's very open steamy antics.
She tweeted: "Is she serious? Sloppy seconds..."
10. Tom turns on Terry
We thought the boys all had each others backs in that villa, but Tom proved his loyalties definitely did not lie with Terry on his exit. To be fair, things had become pretty tense between Tom and Terry, after he pulled Tom up on comments he had made about "faking" his romance with Sophie. Terry did get together with Tom's ex, and Tom didn't like the way he and Emma confronted Sophie over her claims Emma's motive was to make Tom jealous. When Malin headed back into the villa to confront Terry over their split,
Tom egged her on and tweeted
: "Yessssss @malinsaramakeup. Hope she tears Terry a new a**hole." Awks.
11. Malin sparks TOWIE rumours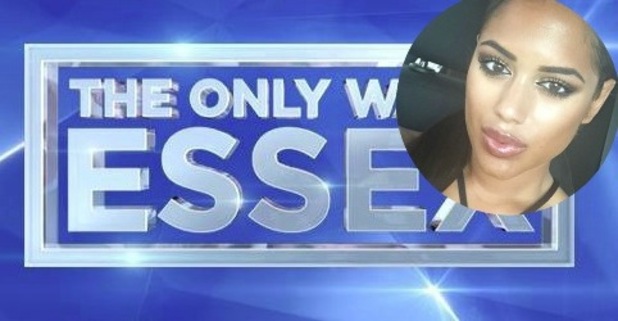 Amid all that Ma and Tel drama,
Malin had us all talking when she stepped out with TOWIE star Mike Hassini.
She and Mike enjoyed dinner together, while he was filming for The Only Way Is Majorca in Palma and their little meet up had us all wondering whether Malin could be joining our Essex faves on camera. There's been plenty of reality crossovers before, just think Megan McKenna from E
x On The Beach
and Jon Clark from
Love Island's
first series, so we weren't ruling it out, but sadly it didn't happen.
Malin didn't respond to the rumours, but
she did deny that she and Mike were dating.
When she saw an article asking which
TOWIE
star she had sparked up a romance, a confused Malin replied: "Eh??"
12. Zara hits out at Casey Batchelor
So when Zara shacked up with Alex under the sheets and lost her title, it was all anyone and everyone could talk about. The islanders had their say, former Miss GB stars shared their opinion and even our celebrities got involved. Casey happened to voice that she thought Zara sleeping with Alex onscreen was "cringey" and moments like that should be kept private. She suggested that if people want to see steamy antics on their box "they should watch porn",
prompting Zara to bite back.
She tweeted in response: "Oh please! Is this not old news now... Pipe down!"
13. Tom ditches his top knot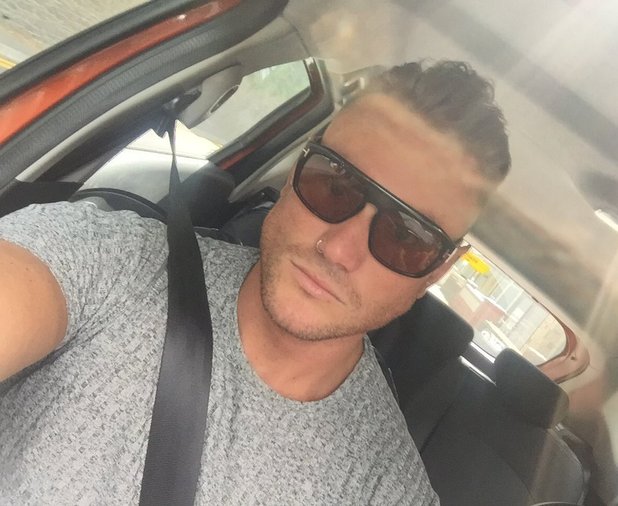 Yep. We couldn't quite believe it either. Tom and his top knot were a tight unit throughout his time in the villa, but the Welshman decided to revamp his 'do when he hit home soil and
chopped it right off
. In fact, he and his topknot parted ways for all of time. Tom tweeted: "Cheers @Jimthetrim1989 for sorting my top knot out #GoneForever."
14. Rykard and Rachel make it official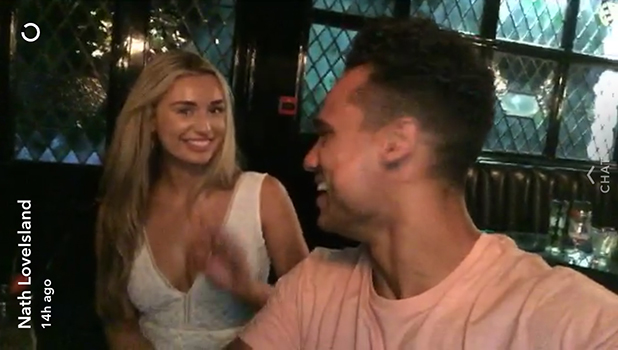 They may have been given a HUGE bombshell to work through just before leaving the show (Caroline Flack told Rachel that Rykard had slept with Olivia behind her back), but that didn't stop these two loved-up pups talking things through and giving their romance a real go on the outside. Back in London, Ryk and Rach were inseparable so it was no surprise when Zara spilled all on their relationship status. She revealed that
Rykard and Rachel are now officially boyfriend and girlfriend
. N'aww.
15. Troy versus Oliver
Cast your minds back to Troy becoming an official islander, and you'll remember that all seven girls in the villa voted for him to stay and Oliver to leave. On his exit, Oliver dropped a warning about Troy and hinted that he would "play the girls." So,
when Troy left the villa he made his feelings known when it came to Oliver.
Chatting with
Reveal
, he told us: "I think h's a w*nker. He's not my cup of tea... I don't like the geezer." Awks.
16. ITV respond to Terry and Emma's steamy antics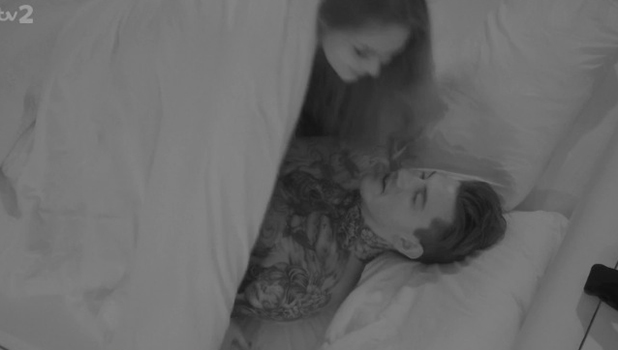 Remember *those* saucy scenes between Terry and Emma? Of course you do. Their decision to have sex on top of the covers got everyone talking and
ITV were forced to address claims it had been "too explicit" to air on TV
. While we did see Emma on top of Terry mid-action, we didn't actually see too much, just the faces of shocked islanders as they watched on. Defending their decision to include it on the show, ITV hit back: "Contrary to reports, editorially the scenes in question are inexplicit, and the focus is rather on the other islanders' reactions."
Well, there was certainly plenty of them!
17. Tom is "done" with Sophie
Sophie kissed Katie and well, that was it for Tom. He only tweeted one word but it was enough to break all of our hearts: "Done..."
Spoiler alert: Sophie quit the villa, he forgave her, they rekindled things and now all is right with the world.
18. THAT Tom Snapchat featuring a thong
Before they rekindled, though, Tom proved that he could give as good as he got and following Sophie's kiss with Katie, Tom shared a Snapchat of a girl who was in a room with him, wearing nothing but a thong. What?! We thought the same,
but turns out Sophie didn't seem too phased
. She told us Tom is a "very reactive" person and it's nothing the couple couldn't get past.
19. Sophie reveals she and Katie were BOTH playing a game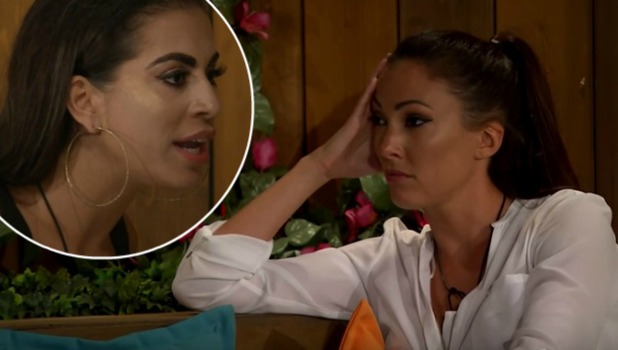 After this confession, our heads were all over the place.
Sophie and Katie were BOTH playing a game
?! Soph had appeared to strike up a romance with Katie after Tom leaving, and the girls had become the first ever same sex couple to pair up on the show. However, Soph had a change of heart, broke things off with Katie and left the villa to reunite with Tom. She then revealed that she had told Katie all along they were just friends and the girls had seen coupling up as a dead cert way to secure them a place in the final. Sneaky.
Sophie told us: "It would never have been anything more than friends. I think Katie was in on it with me, she wanted to get to the end."
Katie, however, has denied this.
20. Iain Stirling admits he fancies Olivia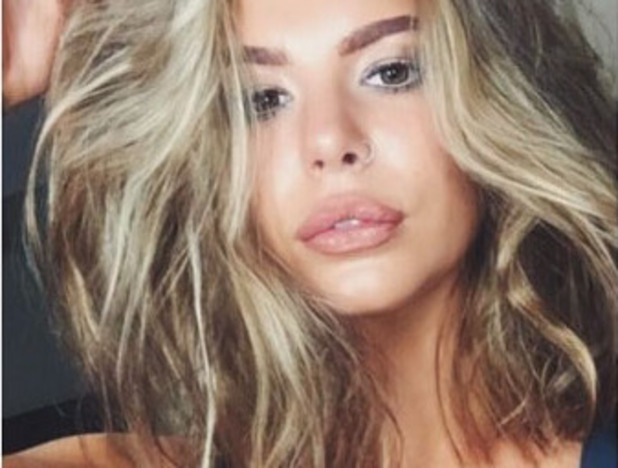 The narrator of the show who had us lol'ing all series c
onfessed to fancying one of this year's islanders and the lady in question was Olivia Buckland
. Yup, Iain said: "If I had to pick a girl to couple up with – it's got to be Olivia. The moment she took her trench coat off… phwoar – I've liked her since then."
He'll have to go through Alex first to get his hands on her, though!
21. Charlotte Crosby fancies Alex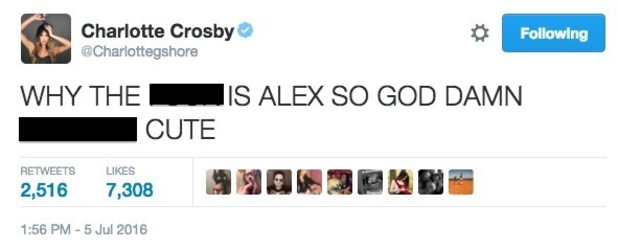 Can you blame her?! Who doesn't? Tweeting about Olivia's beau, the former
Geordie Shore
star gushed: "WHY THE F**K IS ALEX SO GOD DAMN F**KING CUTE."
22. Malin and Tom spark dating rumours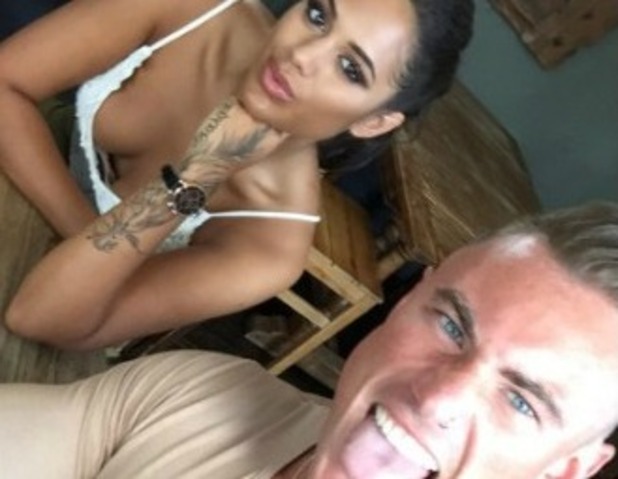 Believe it or not, but these two were actually linked after they were seen catching up following their
Love Island
exits. Fans speculated that they could have been an item, but
Tom and Ma just laughed it off.
Tom tweeted: "As if people think we're dating!" Malin added: "No no no nooooooo! Just hanging out as friends ffs (sic)."
Just a friendly coupling. No romance.
23. Terry tweets about Malin (and spells her name wrong)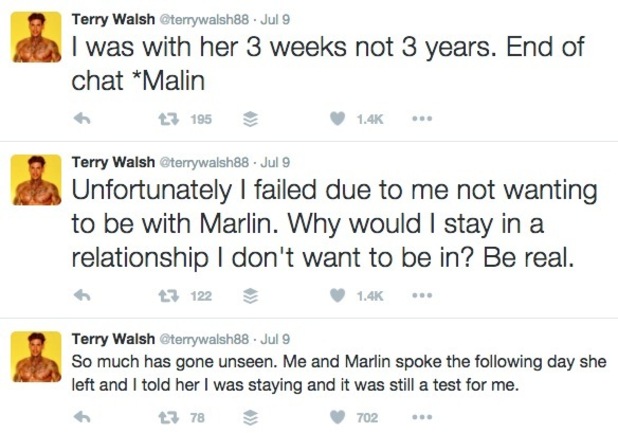 After getting a pretty hard time on social media, it's no surprise
Terry was quick to defend himself over all that Malin/Emma drama
. The only thing is, though, he actually spelt his former flame's name wrong for the whole of the Twitter'verse to see. Oh, Tel.
He originally tweeted: "So much has gone unseen. Me and Marlin spoke the following day she left and I told her I was staying and it was still a test for me. Unfortunately I failed due to me not wanting to be with Marlin. Why would I stay in a relationship I don't want to be in? Be real."
Realising his mistake, he then added: "I was with her 3 weeks not 3 years. End of chat *Malin."
24. Sophie reveals she wants babies... with Tom
She quit the show to make it work with him, and proving she really is smitten,
Sophie revealed she is planning long term with Tom
. In fact, she's already talking babies and settling down. We're not kidding. She told us: "It's very much on my agenda to have a family and be with the man I love. I could see myself and Tom having a family."
25. Emma and Malin pose together in photos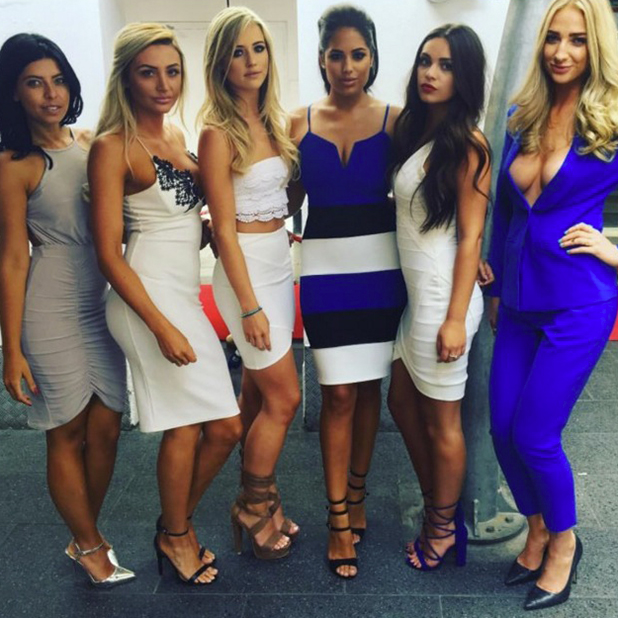 Well, this had everyone confused. The islanders reunited for the show's wrap party and not only did Emma feature in Malin's Snapchat, t
he girls were then seen cosying up next to each other for a girls photo.
A little surprising don't cha think? Especially as Terry ditched Ma for Emma. The ex and the current flame buddying up? Nobody wants that. Fans were quick to question why the girls appeared so cool with each other, and
Emma seemed to suggest that she and Malin are now friends.
She tweeted that the girls had "kissed and made up." Malin, on the other hand, wasn't so keen to be best pals.
She told fans: "We are civil. I don't know the girl - I'm just doing me!"
You do you, Ma. You do you.
26. Emma supports Sophie on Twitter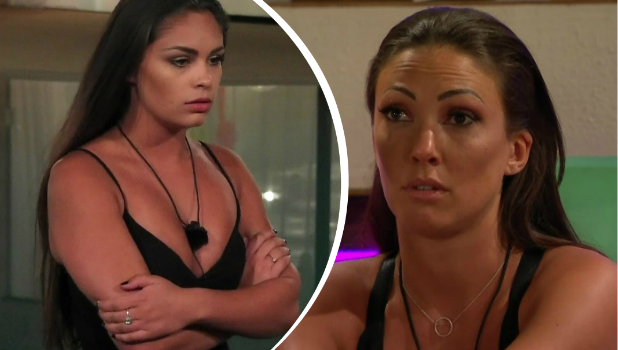 And another tweet that we didn't expect to see was
Emma applauding Sophie for her Miss Love Island speech that supported Zara having sex on TV
. Fans will know that Emma and Sophie had appeared to hit it off, but turned into enemies when Sophie accused Emma of having a game plan to make things difficult for her ex-beau Tom. Sophie said her opinion changed of Emma once she'd had sex with Terry so openly - Soph thinks it was to try and make Tom jealous. And the girls hugely came to blows. So you can imagine our faces when we saw this tweet from Emma: "We really have had ups and downs but i couldn't agree with @sophiegradon more on this one. #oldfashionedthinking."
27. Adam and Katie split
Ok maybe it wasn't that surprising that this was going to happen, but
Adam and Katie became the first of our finalists to de-couple
, with Adam harshly claiming he was "100% single" again on Twitter. Ooh, the drama. Known for his love of hashtags on the social media site, Adam announced he and Katie had broke things off by tweeting: "Speaking of hashtags.. #100%Single."
He then followed that up with a "kebab" metaphor to describe his relationship with Katie
and what happened next was just pure genius.
28. Adam's kebab metaphor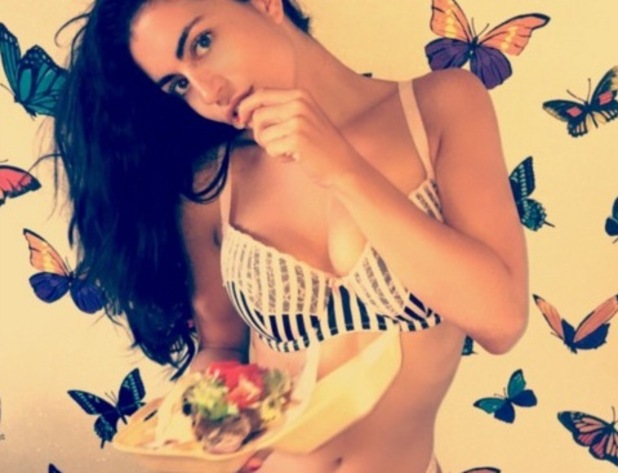 Adam (aka the metaphor King) had said this about Katie: "It's like when you're eating a kebab after a night out & the first few bites taste good but then u realise that it really isn't nice at all!"
His tweet didn't go unnoticed by Katie and
she was quick to hit back with a metaphor of her own
, because obviously, anything Adam can do, she can do better. Katie said: "It's like getting socks at Christmas. Practical but no fun." Uh-huh, she went there. And Katie didn't call it a day...
she then took to Instagram to show Adam exactly what he's missing,
posing just in her underwear, while holding a kebab in one hand. Katie joked alongside her shot: "I'd rather have a kebab than a wet lettuce #justsayin #keepitreal #whowantskebab #loveisland."
Adam's response? "I'm not missing anything.. It's like when you go on holiday to a new destination but don't have a good time.. You don't go back..."
Those metaphors just keep on comin'.
29. Katie hits back over her eyebrows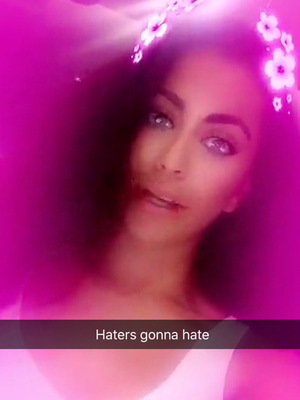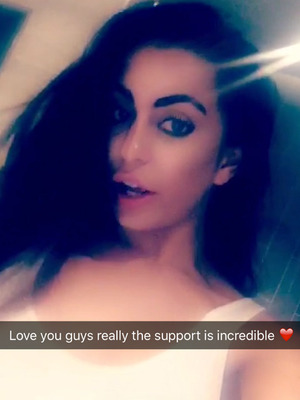 She got a lot of stick for her eyebrows on the show, but Katie isn't changing anything when it comes to her brow game. In fact, s
he told her critics exactly where to stick it on Snapchat and showed her bushy brows some love online.
Katie said: "I love my bushy eyebrows. These are au naturel. I only tint them so if you don't like them… I do admit on some videos they look extremely dark but it's always the girls with the worst eyebrows in the world that say it. Haters gonna hate! I just have to set the record straight on that one because I love them."
You tell 'em!
30. Scott is a BIG fan of The Notebook
Everytime @scottyspecial gets drunk he recites the fight scene in the notebook "will you just stay with me" yes Scott I'll stay with you

— Kady McDermott (@kadymcdermottx) July 19, 2016
This has now become one of the things we love the most about Scott.
He is a solid fan of The Notebook
. Can you blame him? Who doesn't love that Ryan Gosling and Rachel McAdams classic?! Scott definitely does. So much so, that when he is drunk he likes to recite Noah to his girlfriend Kady. She spilled all on Twitter, tweeting: ""Everytime @scottyspecial gets drunk he recites the fight scene in the notebook "will you just stay with me" yes Scott I'll stay with you..."
Scotty Special, we heart you for that.
31. Olivia gets her nipples pierced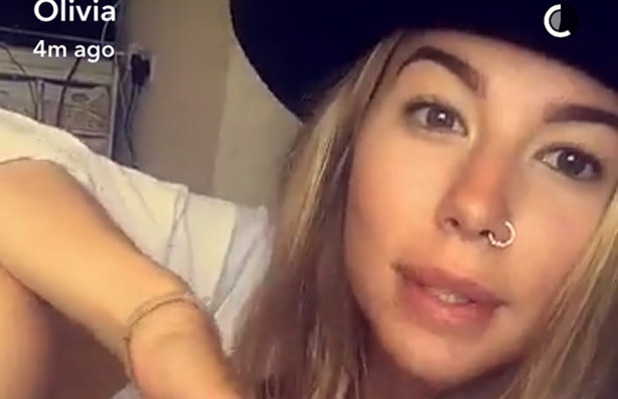 Ouch, ouch and ouch. Olivia landed back in the UK and she headed straight to the piercing parlour to get two new additions put onto her bod. Yup, she revealed that
she had got BOTH of her nipples pierced and boyfriend Alex was present to watch the entire thing unfold.
Olivia took to Snapchat to give us the low down on the process and maybe provided a little TMI while doing so. She said: "So, yesterday I fancied going into the tattoo shop. Let's just get this straight – I didn't get Alex's name tattooed on me but I did do something my mum probably isn't going to like. I kind of got both my nipples pierced. Alex found it more disturbing than me. Obviously I can't show you but it hurt, it happened and Alex was a little bit sick after."
Ew.
32. Caroline Flack gets plagued by rumours she'll get the sack: "Cut flack some slack"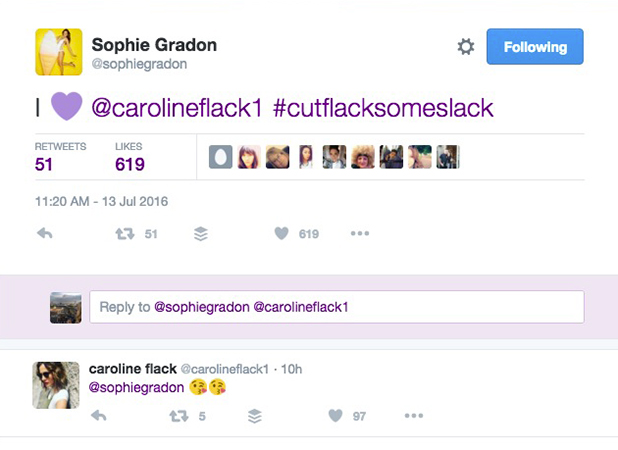 Following
Love Island's
final, poor old Cazza felt the brunt of a whole load of criticism online, with many calling her out as the one thing they "won't miss" about the show and branding her presenting "cringey." The islanders did NOT think that, though, and many were quick to defend their host. Sophie tweeted: "I [love] Caroline Flack #cutflacksomeslack." While Nathan and Cara dismissed the criticism as "absolute b******t."
Caroline replied: "Thank you @NathanMassey_ and @Miss_Delahoyde ...I was ignoring all the silly comments, but you two are [heart emoji]."
33. Caroline Flack was accused of flirting with Alex.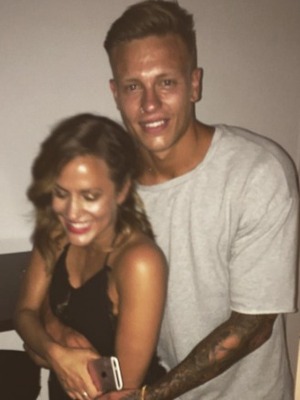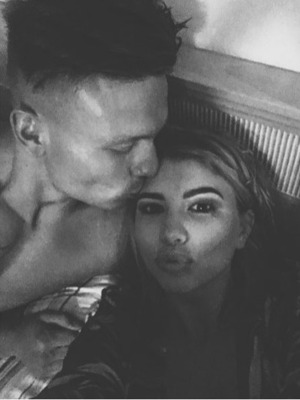 Can't the girl catch a break? As well as rumours she was going to be given the boot, Caroline also had to deal with some accusing her of trying to steal Olivia's man. Alex had posted a picture of himself and Caroline cuddling up on Instagram, causing many to speculate what was going on between the pair. FYI, nothing at all. Olivia made sure to clear that up and hitting back at the claims, she defended Caroline and her beau. Olivia said: "I know that people are looking at the whole Alex picture thing but I was there and it wasn't like that. Caroline is lovely but it looks bad on her which is awful because she's amazing - I love her."
She continued: "Nothing bad happened. As a presenter you have to be a bit flirty because you need to bring out the confidence and the best in people. I think she's amazing."
Even Terry got involved and made sure to give Cazza his full support. He tweeted: "Caroline Flack was a part of our family! People love to twist stuff. Apparently u can't smile without flirting."
Follow us on Twitter @RevealMag for all your celeb, fashion and beauty news!
Fancy winning some GREAT prizes? Check out Reveal Competitions here!