Dakota Johnson and Jamie Dornan have been pictured sharing a kiss on a balcony in Paris before wrapping filming on Fifty Shades of Grey.
The actors - who play lovers Anastasia Steele and Christian Grey in the franchise - were snapped sharing an embrace near the Eiffel Tower on Tuesday (19 July) as the final scenes for the movie sequel were finished.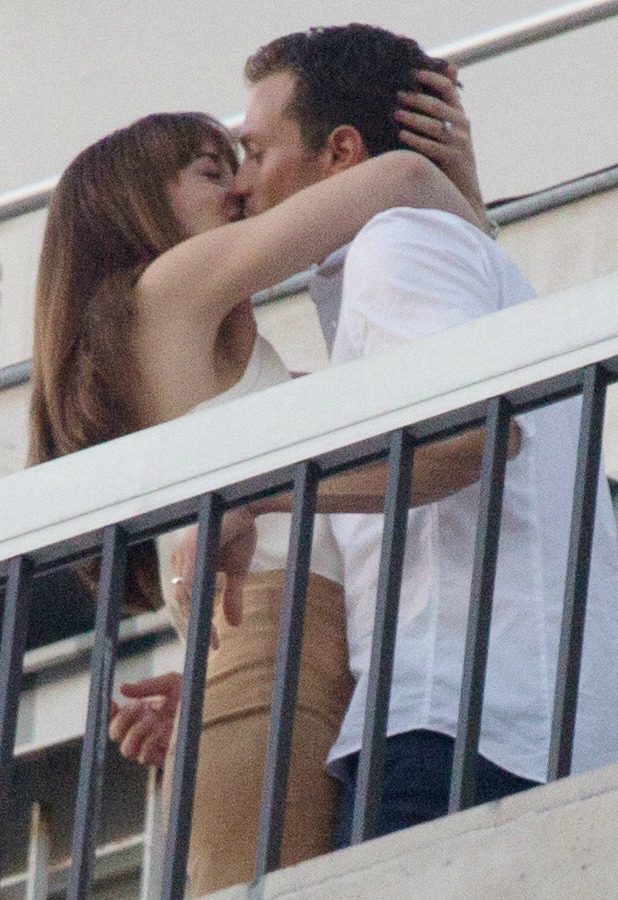 Fifty Shades
writer EL James announced via Twitter: "Fifty Shades is wrapped. Thanks to all the fans who came to support us."
Ah! We can't wait to see it!
The film follows publishing graduate Ana as she forms a relationship with the mysterious billionaire Christian, who flies helicopters and has a penchant for S&M.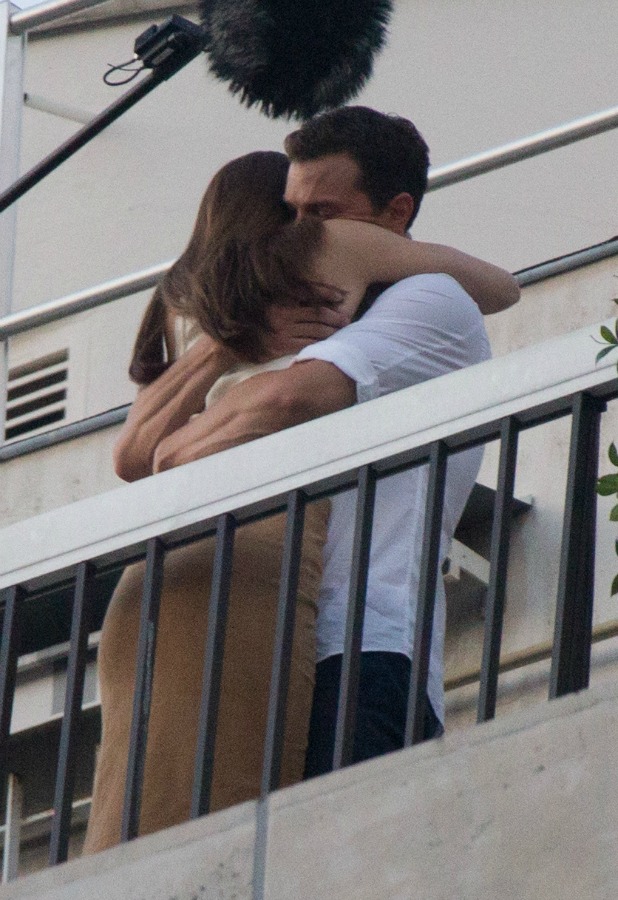 The second film in the franchise,
Fifty Shades Darker
, is scheduled for release on Valentine's Day 2017, with the final movie,
Fifty Shades Freed
, penned in for Valentine's Day 2018. They were filmed back to back.
Movie bosses will be hoping the films emulate the success of
Fifty Shades of Grey
, which was released in 2015 to much fanfare and grossed more than half a billion pounds worldwide.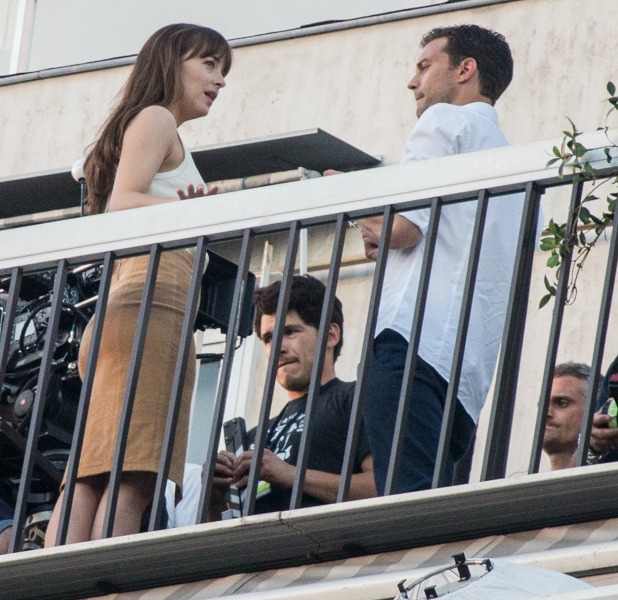 While the film scored big bucks at the box office, it didn't win over everyone. Not that Dakota cares, as she told
Vogue
this year: "I'm proud of
Fifty Shades of Grey
. I don't need to distance myself from that. The more work I do, the more the general public sees the different things I can do. Do I think it opened doors? Yeah. More people know my name."
We'll see
Rita Ora reprising her role as Christian's sister Mia
in
Fifty Shades Darker
, after a brief appearance in the first movie.
"I love all three books and for the fans that have read
Fifty Shades of Grey
part two, they know it will definitely be a massive growth," she told
Billboard
. "I'm so happy to be part of this franchise and be part of this transformation of the imagination of sex."
EL James has published four novels in her
Fifty Shades
franchise - the original book,
Darker
and
Freed
, as well as
Grey
, which tells the events of the first novel from Christian's point of view, whereas the other books are told from Ana's eyes.