Love Island's Scott Thomas is clearly smitten with girlfriend Kady McDermott!
The reality star couldn't resist sharing his morning view with fans on Snapchat, uploading a photo of Kady lounging in bed wearing absolutely nothing but a thong.
He added the caption: "Morning goals."
Clearly smitten, right?!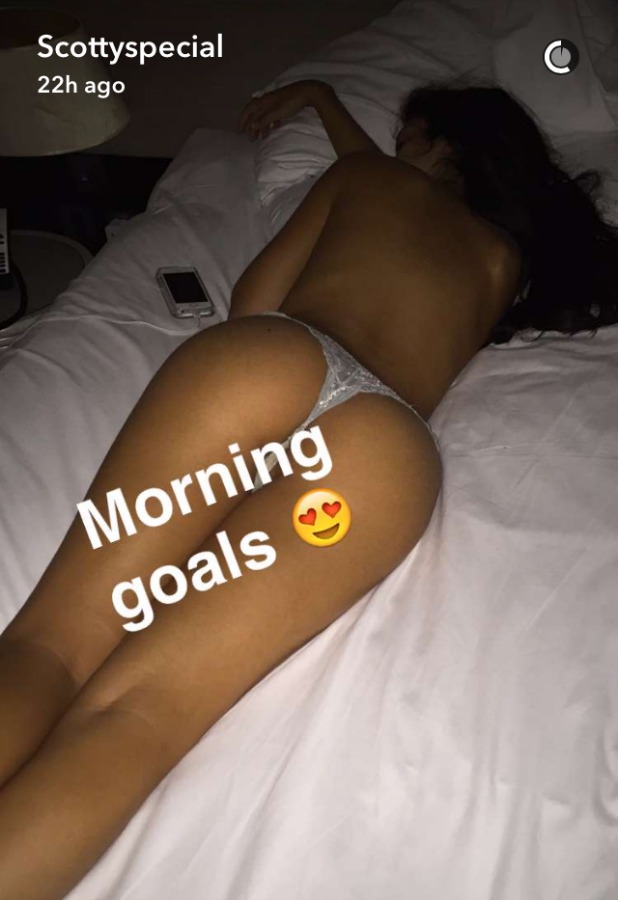 Scott and Kady finished in third place
in this year's
Love Island
finale, behind second-placed Alex Bowen and Olivia Buckland, and winners Nathan Massey and Cara de la Hoyde who shared the £50,000 prize.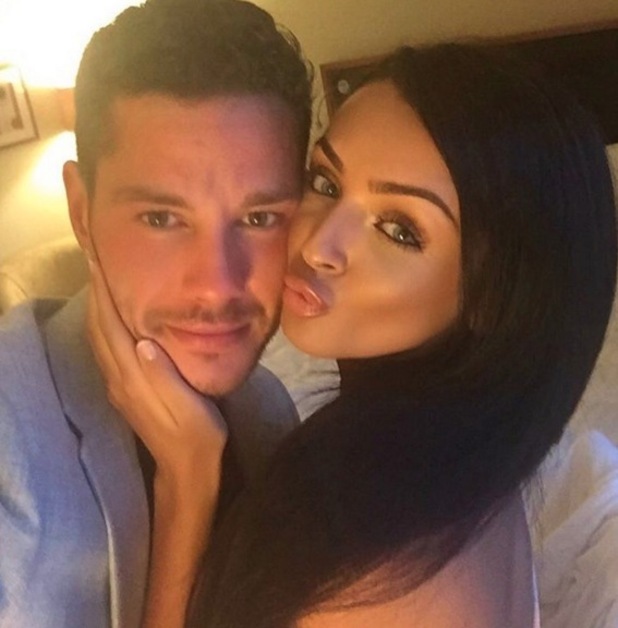 Scott and Kady made it official during the villa in a VERY sweet moment where
Scott, 27, arranged towels around the pool to spell out 'Be My GF?'
and then waited, surrounded by candles, for Kady, 20, to look down from the window above.
Now back in the UK, they've
vowed to stay together and insist they do have a future.
Speaking on ITV's
This Morning
last week, Scott said: "One million per cent [we have a future]. We knew that even before we came out. We had our room service [at the hotel] last night and a cosy night. It was amazing. We're both excited about each other so much and we can't wait to see where it goes."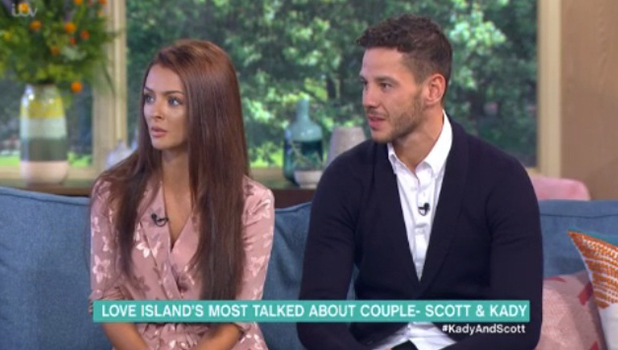 Kady's already visited Scott in his Manchester hometown, after meeting his mum and aunt in the villa, when the finalists were allowed visits from their loved ones.
At the time, Scott told Kady: "My mum loved you and it made me realise how much I must like you, to be so bothered about what your mum thinks. You know that feeling when you just want to impress someone?"
Kady's mum, meanwhile, was equally effusive about meeting Scott, telling her daughter: "You and Scott are so like each other. I love him Kady, he's so sweet. You're so similar. He's really stroppy, you're stroppy, you both like winning, you both are argumentative, really strong willed. He's got that childish side to him which you have."