Pregnant Stephanie Davis has claimed that Jeremy McConnell was the one that made their relationship "toxic."
Following Stephanie's baby bump reveal in OK! magazine last week,
Jeremy had tweeted in response and branded their past relationship "toxic."
He said: "Everything will be dealt with accordingly and mature, but a baby doesn't fix a toxic relationship, end of discussion."
Stephanie appeared to respond to his comments on ITV's
Loose Women
, and claimed that their romance had only turned "toxic" because of Jeremy. She said: "He may say it's toxic, but he made it toxic."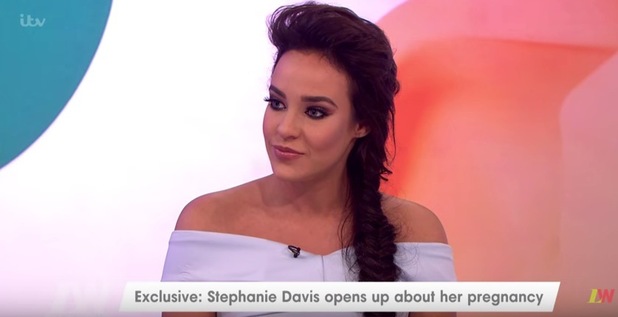 At the time, Stephanie had been addressing whether she'd had any second thoughts about having the baby, after finding out she is expecting.
Stephanie told the panel: "I'm not going to lie. Jeremy knows he can't run away from this any longer, but at one point, when I got certain phone calls I completely broke down. I couldn't take anymore... I thought he was the one to save me."
Quoting Jeremy, Stephanie then said: "It's not fair to bring a baby into this toxic..." Before adding: "He may say it's toxic, but he made it toxic. I haven't been perfect, but my actions have been a cause of what he's done."
"I am the biggest believer in love and love is blind," she claimed. "I believe everything happens for a reason, I am really happy to have this baby, but it wasn't right."
During the chat, Stephanie accused Jeremy of being unfaithful while they were dating,
and responded to his paternity claims.
Jeremy had claimed he couldn't be the father of Stephanie's unborn child, as she'd had her period after they had broken up. Contesting his claims, Stephanie said in response: "He is 100 percent the father. He knows that."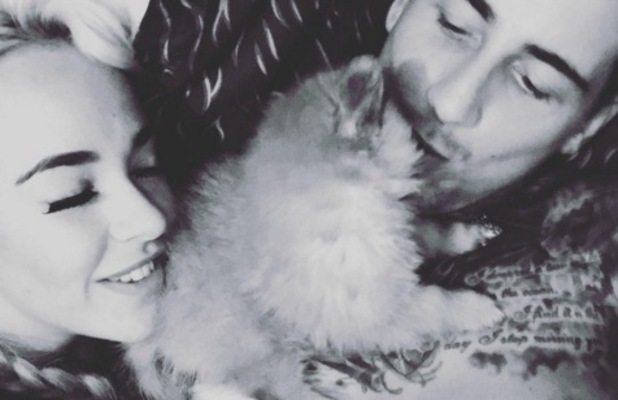 She explained that she and Jeremy had been trying for a baby, before their split, and she has since said to him to undergo a DNA test to prove he is the father.
"Jeremy wanted a baby with me... looking at it now, it wasn't the right thing to do considering the relationship. I never would have got pregnant to think I was going to be doing it alone," Steph explained. "I've asked him to do a DNA test, if he really cared he would have... I said about a pre-DNA test, but I wouldn't do that because it's a high risk of miscarriage."
Stephanie then accused Jeremy of "running away" from the pregnancy. She said: "I think Jeremy has made it very clear where he stands. He's neglecting his own flesh and blood. He doesn't want to believe it."
On the show, the
Loose Women
panel received a response from Jeremy. He claimed that he and Steph "broke up after numerous fights and arguments over insecurities and work schedules", and said he had seen photos of Stephanie in bed with other boys - that's why he has asked if he is the father.
Jeremy added: "A pre test could be fatal, that's the reason why I wouldn't want to do a test until the baby is born."
Stephanie told the panel that her ex-boyfriend's reply was "predictable", she then said: "It's nice that he is actually acknowledging that there is a baby there now."
She and Jeremy first began dating after appearing on
Celebrity Big Brother
together in January. They split for the fourth and final time in May.
Follow us on Twitter @RevealMag for all your celeb, fashion and beauty news!
Fancy winning some GREAT prizes? Check out Reveal Competitions here!