TOWIE's Courtney Green and Chloe Meadows want to get to know Pete Wicks better now he's joined at the hip with Megan McKenna, but he doesn't seem as keen.
On last night's
The Only Way Is Majorca
we saw Courtney and Chloe suggest Pete didn't hang around them much and they didn't know him that well despite the fact he's dating their best friend Megan.
Pete, however, seemed pretty content with how things were.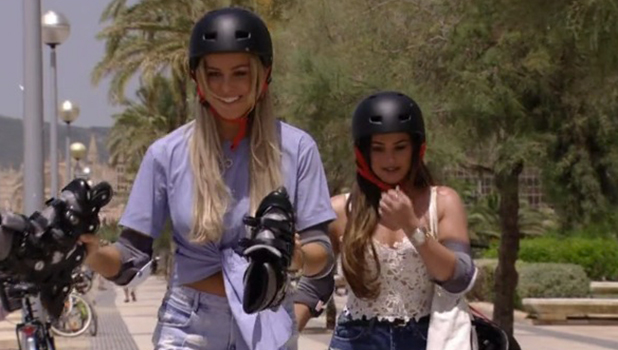 When James 'Lockie 'Lock joked Pete was now part of Girl Band – the nickname for Megan, Courtney and Chloe's group – he replied: "Don't start on this Girl Band thing, mate. It's nice for her to do her own thing with her pals, but I can't be part of the Girl Band. I'm a 27 year old geezer!"
But Courtney and Chloe were determined to get to know him better. "Megan spends all her time with him," said Chloe. "I've had two conversations with him, if that."
"What makes him more interesting than us?" wondered Courtney.
"He has a willy," replied Chloe.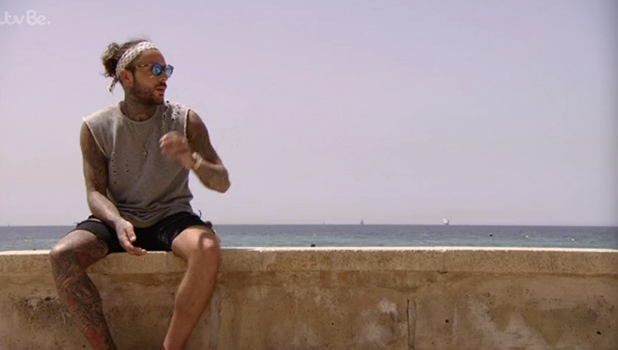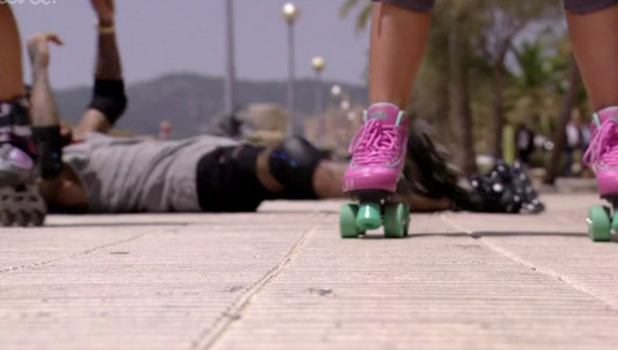 So, the girls texted Megan and said they wanted to take Pete out for the day. Pete turned up to discover he was off rollerblading next to the ocean. He didn't look that thrilled!
"I feel like I'm babysitting!" said Pete, after falling over. "This isn't bonding!"
After a bit of blading, the girls decided it was time to hit Pete with a nice, easy question to start their bonding session: what is his intention with Megan?
"I'm 28 this year and only ever had one bird," said Pete. "I don't get in relationships with people for the sake of doing it. I wouldn't be in a relationship with her if I didn't really care about her and want to be with her. I support her and have her back on anything. I don't know what will happen or where it will go but I'm excited about it."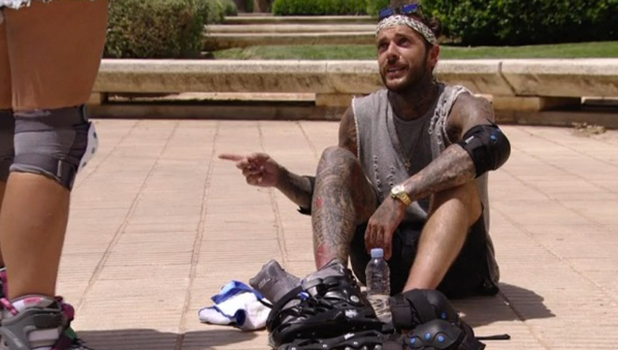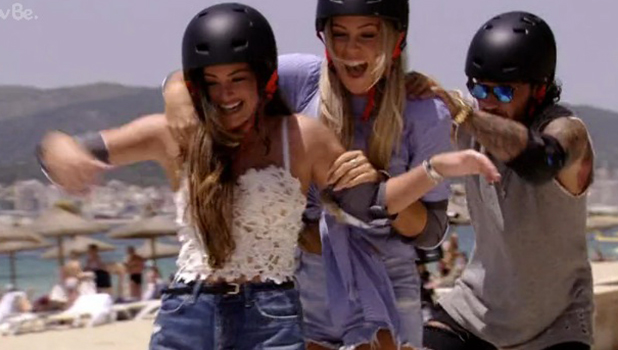 Okay, on to another super important question: what's his hair beauty regime?
"Quite simple," said Pete. "I only wash it every three days. Shampoo, conditioner."
And finally, the most vital question of them all: how does he eat his Crème Egg?
"I like to nibble the top and then get my tongue really deep inside it and put the whole thing in my mouth," said Pete.
Later on, Pete admitted to Lockie and Danielle Armstrong that he hadn't loved his day out with Courtney and Chloe.
"Fun wouldn't be the word I would use. I ain't got anything in common with them, to be honest with you. But [Megan] wanted me to go and make an effort so I did. But they were asking me things like, how do you eat a Crème Egg? It was a bit of a pointless exercise. I don't think I'll be doing much with them again, no."
TOWIE
continues Wednesday at 10pm on ITVBe.
10 reasons why we want to be in TOWIE:Follow us on Twitter @RevealMag for all your celeb, fashion and beauty news!