So, the rumour that could jeopardise TOWIE's Megan McKenna and Pete Wicks' relationship has been revealed by Chloe Lewis…
There had been plenty of chat ahead of last night's series 18 premiere about a
new rumour that could threaten Megan and Pete's happiness.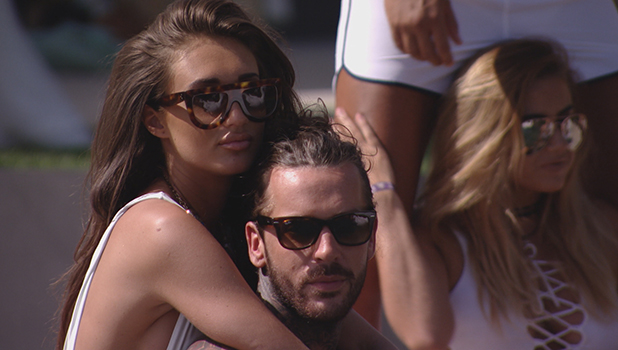 We had absolutely ZERO idea what it could be, especially considering the last rumour that emerged about Megan was an allegation she'd slept with Chloe Lewis' now-ex-boyfriend Jake Hall.
So, what was the new one?
It was that Megan had "dirty grinded" with another man – not Pete – while at a party in Spain also attended by Chloe.
Chloe – who refused last series to believe Megan and Jake's denial they had slept together – told the girls what she'd seen during
The Only Way Is Majorca
special on Sunday night (17 July).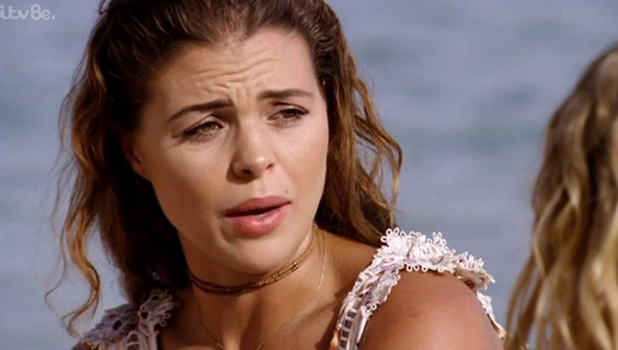 "I just feel like everywhere I am at the minute [Megan] is in my face with Pete," said Chloe.
"I don't like her and I never will like her. At the end of the day, they might be all loved up and all the rest of it, but I when I met her at a pool party in Spain and she's dirty grinding with someone else. I saw her grinding with someone in a bikini. I was shocked she was doing it in front of me, to be honest."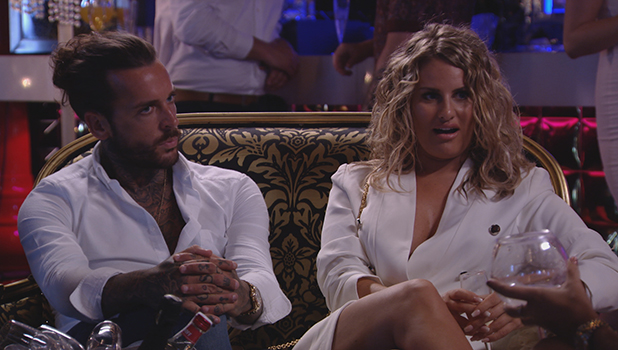 That put Danielle Armstrong in a very awkward situation as she knew this information and wasn't sure whether to tell Megan or not. She's become increasingly friendly with Megan in recent months, as Pete and Danielle's boyfriend James 'Lockie' Lock are very close.
Danielle admitted later on that she wasn't sure what to do and was worried she'd be seen as a "s**t stirrer" if she told Megan what was being said about her. Lockie, however, pointed out it could be worse if Megan found out and Danielle hadn't told her.
Megan and Pete later joined Danielle and Lockie for drinks in a club, which gave Danielle the opportunity to spill all to Megan.
"I don't want to piss you off and more. It's not a big deal but I feel I need to tell you," said Danielle, before recalling what Chloe had said.
Cue silence…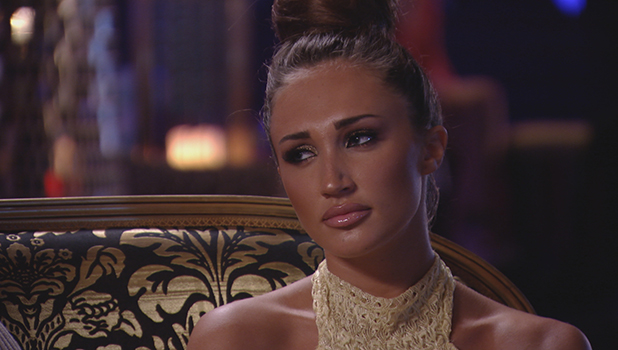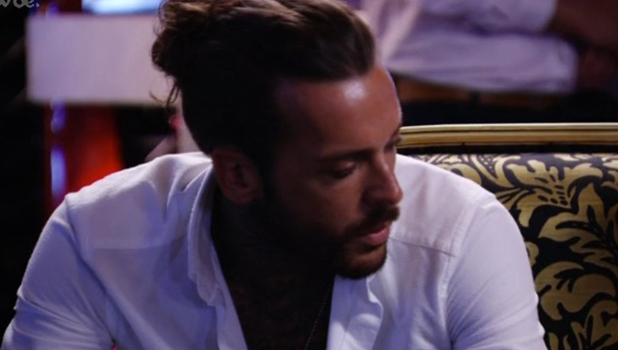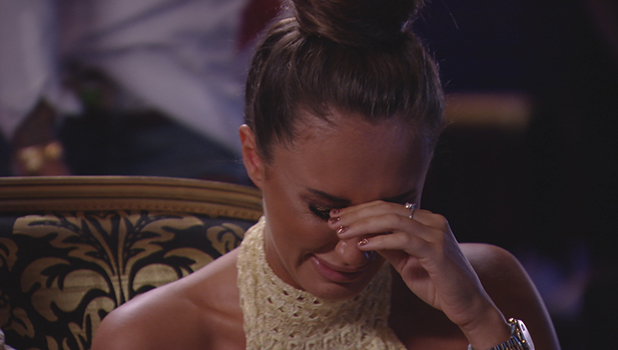 "Are you winding me up?" said an angry Megan, while Pete was hard to read, looking confused and really, really annoyed.
"She needs to shut her mouth," raged Megan. "She's a secret slag. It's an absolute load of s**t. She's a slag. She needs to f**k off trying to ruin our relationship. She's a drip. 'Aw, Chloe Lewis, I'm so perfect and special.' No, I've had it with her."
Lockie tried to comfort an increasingly enraged Megan, telling her: "She doesn't know what to say next. She's trying her hardest now to f**k you two up." He and Danielle also said they'd been at the party and could vouch for Megan doing nothing wrong.
Pete had remained silent throughout, which worried Megan. "I am going to speak to Chloe Lewis," he declared. "She can say it to me. I will speak to her about it and that's it. Done."
He then walked off, leaving Megan in tears.
"She's trying to ruin me and Pete," said Megan. "She's a f**king little slag and I hate her. I f**king hate her!"
TOWIE
continues Wednesday at 10pm on ITVBe.
10 reasons why we want to be in TOWIE:Follow us on Twitter @RevealMag for all your celeb, fashion and beauty news!