Love Island's Katie Salmon had a MASSIVE argument with Sophie Gradon and Tom Powell at the cast reunion party, after confronting them about things they'd said about her after leaving the villa.
To recap: Sophie's boyfriend Tom was eliminated from the show. Katie arrived and coupled with Sophie and shared a kiss. Sophie then quit the show worrying her romance with Tom was at jeopardy. Sophie then claimed the whole coupling with Katie had been a game plan to win and there were no hard feelings. Katie denied this.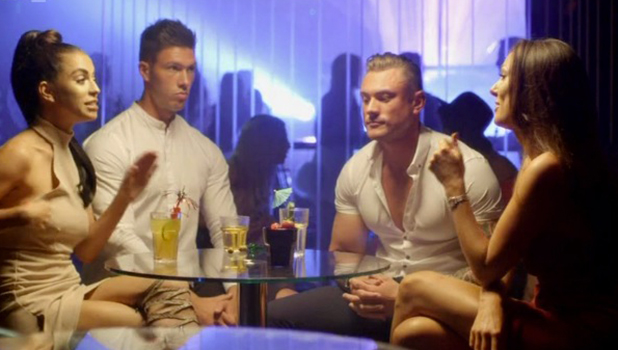 So everyone was expecting fireworks at the cast reunion party, which is just what happened as we all saw on last night's
Love Island: Heading Home
special.
Katie, accompanied by Adam Maxted, approached Sophie and Tom and had some choice words for both of them.
"Before you left," she told Sophie, "I gave you a hug and said no hard feelings, we're both adults here, let's keep cool. You agreed, smiled at me, gave me a hug and said, babe that's absolutely fine. As soon as my back's turned, you walk out of the house, get on social media and start slating me."
And she told Tom: "What's that about tweeting about my eyebrows? You're meant to be a man. For you to sit at home and criticise a woman on her appearance…"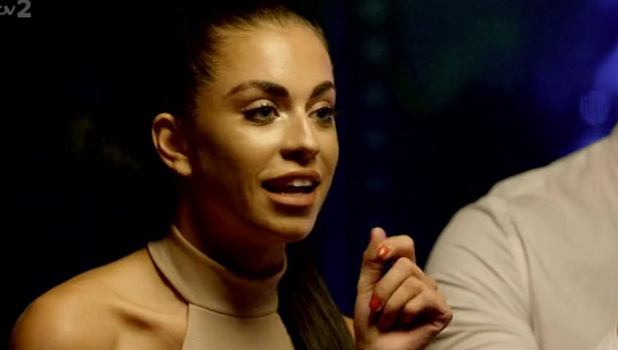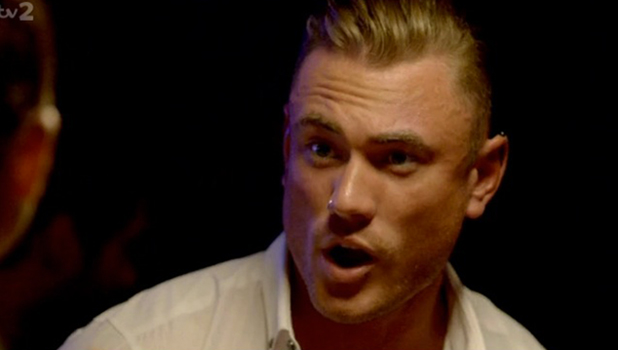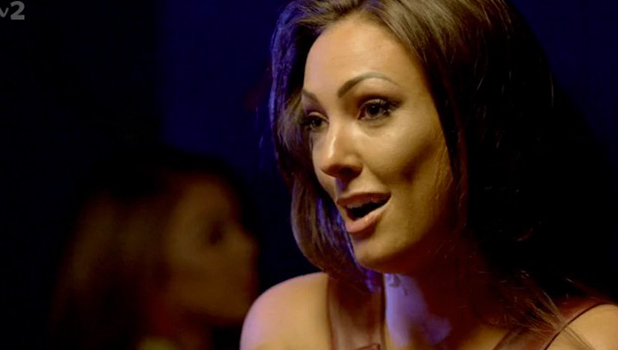 Tom, however, told Katie she'd gone after a woman with a boyfriend. Katie denied knowing Sophie and Tom were dating, but he fired back: "You watched the f**king show. Grow up!"
Katie replied: "Honey, please don't start or come up at me like that. You're a sad excuse for a man. You're acting like a little bitch."
Sophie interjected to tell Katie she would always have ended up with Tom.
"You're such a liar!" said Katie. "It's embarrassing! Not at one point did you say we were coupling as friends. You're such a liar. I'm not a false person. I'm real, unlike you unfortunately. It really is embarrassing. You have nothing to say because you know I'm right. You cuddled me in bed. That didn't need to be that way if we were friends."
"I was cuddling you, was I?" said Sophie. "It didn't look that way."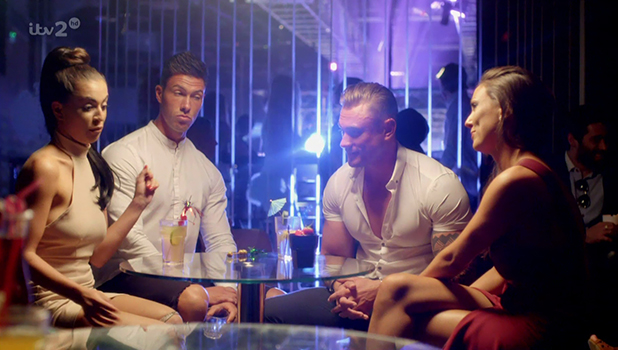 "You're unbelievable," replied Katie. "You need to be true to yourself."
"You're 20 years old. You have the rest of your life ahead of you so move on and get over it."
"Trust me, I'm over you!" insisted Katie, saying the only reason she'd come over to talk to them was because they'd tweeted things about her while she was in the villa and couldn't defend herself.
"Your opinions are as bad as your eyebrows, darling," said Sophie.
"Honey, please don't diss my looks," said Katie. "You wanted to sit on my face at one point, honey. Don't even go there. My eyebrows weren't bad then."
"Maybe that was fake."
"You're such a liar!" said Katie. "It's embarrassing and [Tom] you're such a mug for believing any of this. Can I go please because I'm done with this conversation. I wish you all the best. We'll have a drink downstairs later as mature adults but right now I'm done over this. Lying bitch."
Katie then stormed off, leaving Sophie and Tom at the table with Adam, who had remained silent throughout the whole situation.