Peter Andre proved he's up for anything when he dressed in a woman's swimsuit on today's Loose Women as part of an experiment to see how women feel this time of the year.
The 'Mysterious Girl' singer was a guest panelist on today's first Boys Of Summer special, which included a discussion on body hang ups and whether women feel comfortable wearing bikinis on the beach.
(Peter's ex-wife, Katie Price, wasn't on today's panel.)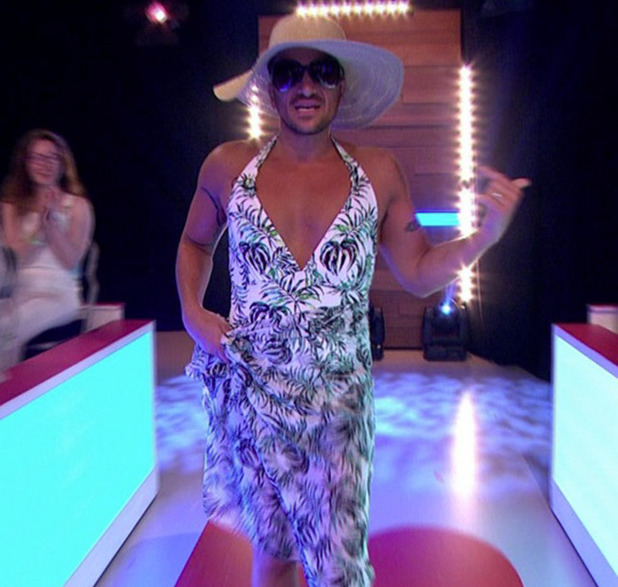 Popstar Peter, 43, disappeared off stage and came back dressed in a plunging swimsuit, sun hat and sunglasses but, much to the disappointment of the panel and audience, he kept a sarong tied around his waist.
"I'm a bit disappointed you kept the sarong on!" joked Andrea McLean.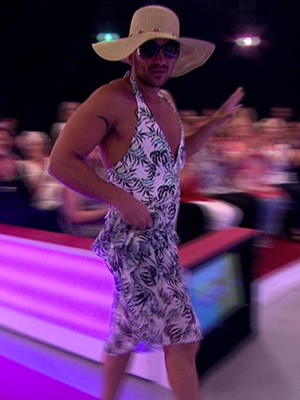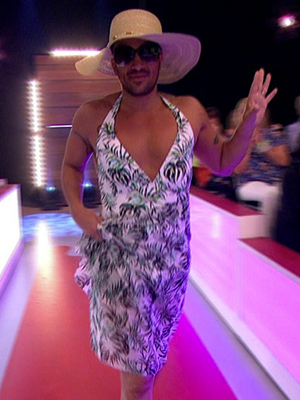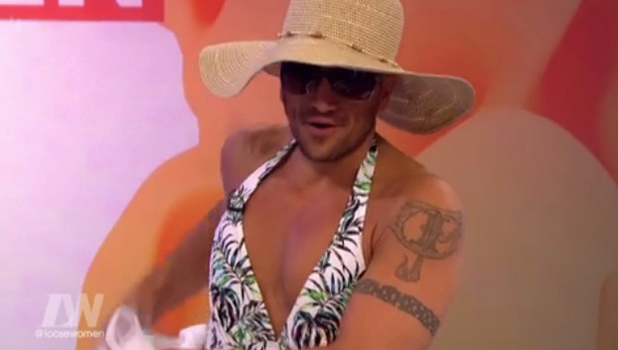 As for how he felt dressed in a swimsuit, Peter quipped: "You should hear me sing those high notes now!"
Peter – who covered the swimsuit up with a dressing gown while sitting back down - admitted he also felt self conscious in the summer, which surprised the panel given his heart throb status and those abs!
"I want to say though it's true, people are self-conscious. Look at me now [wrapped in a dressing gown]," he said. "I wouldn't go around with just shorts and no short because I'll always think in my head how they'll compare you to how you looked 20 years ago. It's just a psychological thing."
We wonder what his wife Emily thought?!
The
couple recently announced they're expecting a second child
. They're already parents to two-year-old daughter Amelia, while Peter is dad to son Junior, 11, and daughter Princess, nine, from his marriage to Katie.
Meanwhile, viewers took to Twitter to react to Pete's swimsuit!
I'm loving @MrPeterAndre in a swimsuit on @loosewomen such a giggle! #LooseWomen

— steph gibson. (@stephgibsxo) July 15, 2016
Haha. @MrPeterAndre rocked that serong. So funny!

— Lauren Freeman (@laurenfreeman93) July 15, 2016
@MrPeterAndre Absolutely love that!!! I wear a 'Sarong' as its 'So wrong'!!! My motto that now, lol xx

— Kells Bells xxx (@kellygaylor) July 15, 2016
Seeing @MrPeterAndre in ladies swimwear on @loosewomen has made my day!

— Amy • (@AmyRees_96) July 15, 2016
@loosewomen where is that swimsuit from?! Not sure if I love it for itself, or cause @MrPeterAndre is wearing it! #LooseWomen

— jade (@_Jade_Cox) July 15, 2016
Well that's a sight I never thought I would see.. @MrPeterAndre

— aimee (@aimeemayyy) July 15, 2016
That chest though @MrPeterAndre wow☺ #loosewomen

— Natalie / Nazza (@IBeatFor_PJA_JJ) July 15, 2016
Fancy winning some GREAT prizes? Check out Reveal Competitions here!