Love Island's Sophie Gradon and Katie Salmon have proved there are no hard feelings between them after sharing a kiss at the wrap party.
Or peck, as Sophie would say!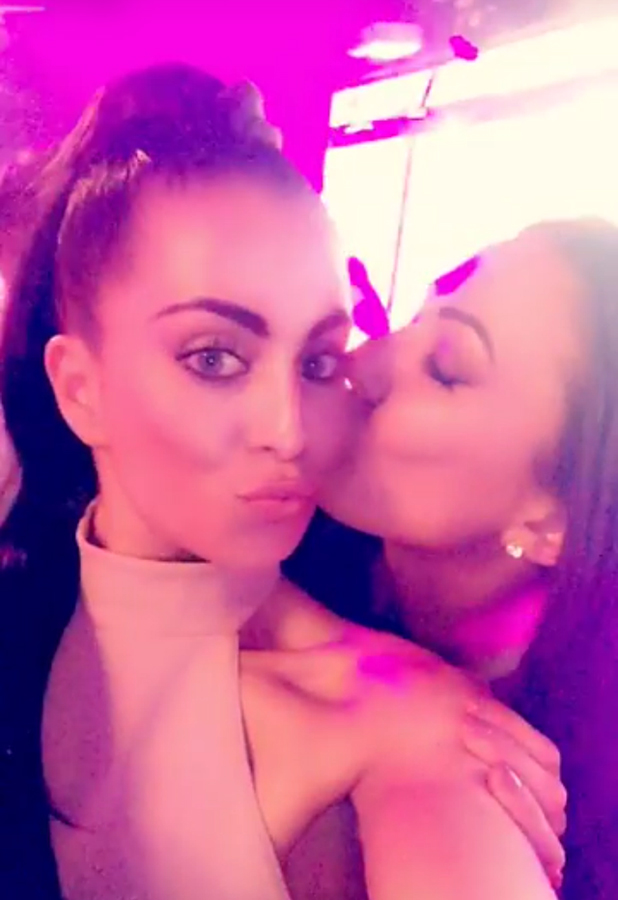 The islanders both appeared in Snapchat stories they posted online on Thursday night (14 July), showing all the drama and tension of the villa is now over.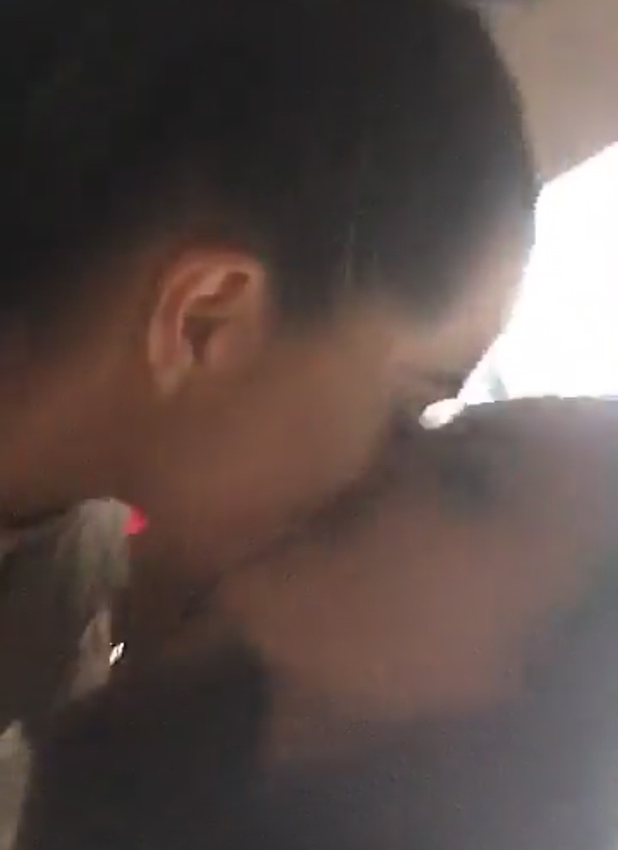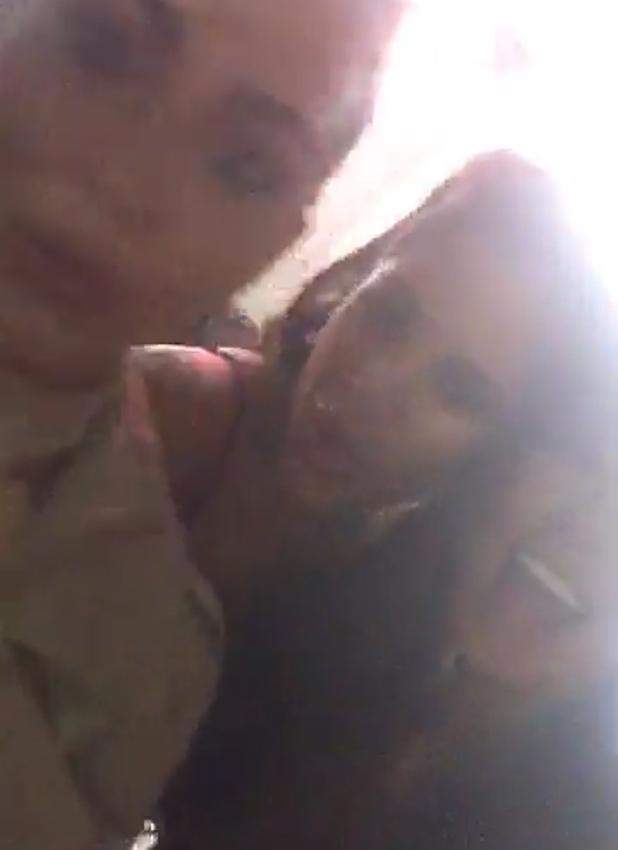 One video shows Katie dancing with Sophie and Tom Powell, while a photo shows Sophie planting a kiss on Katie's cheek. Another video features Katie, Sophie and Malin, and Katie can be seen joking to Sophie before the girls share a peck on the lips.
They also posed with a group of islanders for a photo later in the night.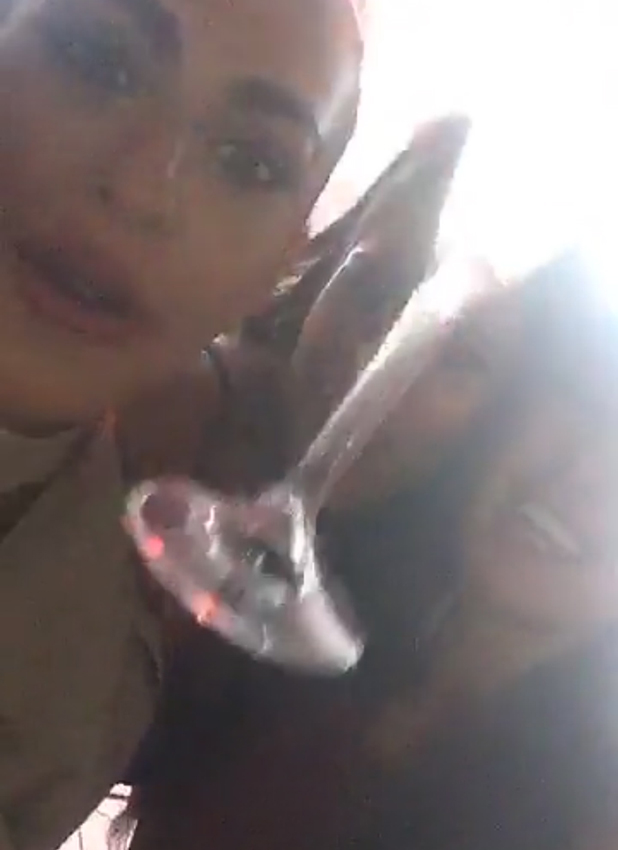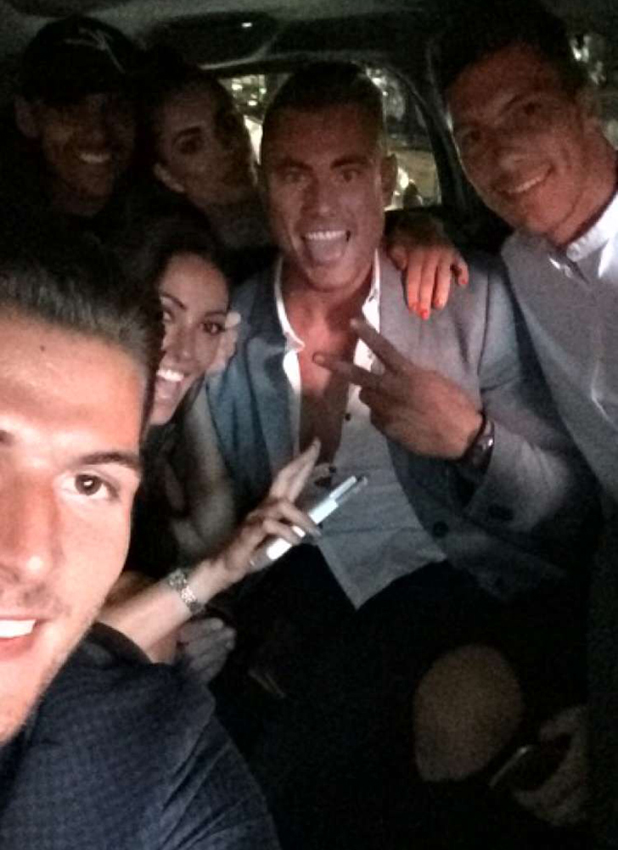 Viewers will know the history between the girls:
Katie entered the villa just after Sophie's boyfriend Tom had been eliminated
and sparks flew. They went on a date, shared a kiss and then coupled up together, but
Sophie then told Katie she couldn't continue
as they were because she feared her romance with Tom would be in jeopardy.
That led to a row between them where Katie said: "I'm pissed off. You've mugged me off, you've hurt my feelings. You need to think before you speak because you've f**ked with my emotions."
"How can you be with someone and then kiss someone? I'm not tolerating this game, it's f**king with people's heads," added Katie. "I'm not being mugged off for my sexuality, if it was a man I wouldn't take it, I'm not taking it from a woman. Don't mug me off when I've plucked up the courage to come out for the first time in my life like that to everyone in the world."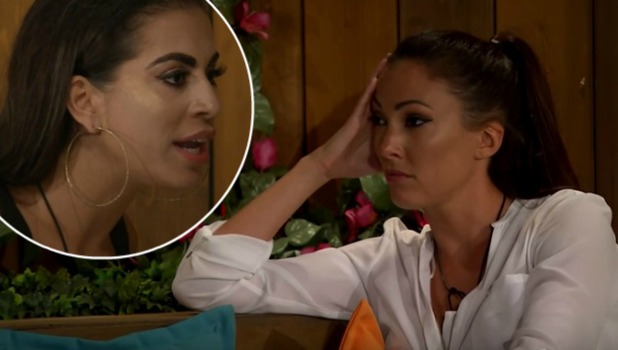 Sophie, meanwhile, has insisted it was all a
game plan to get them to the final
and the feelings between the women weren't real. She claimed they'd
colluded off mic in the swimming pool
to couple up.
"Katie knew I was playing the game to win for me and Tom, when I left, she thought she had lost her chance to win so turned it on me and played victim. She was in on it too as we chatted off mic (in the pool) about it and I told her I was always going to be with Tom," she said.
"You can't have feelings for someone after two f**king days, get real."
She also claimed their kiss had just been a peck, saying: "I've not even gone anywhere with her. I understand if I led her on but it was a peck on the lips. It was like when you kiss your girls as a thank you. And she's losing it! It was nothing!"
Katie, however, seemed shocked by that accusation when her brother informed her of it during his visit to the villa ahead of the finale.
But whatever happened, it appears the girls are back to being friendly now.
Sophie and Tom are giving their relationship a go
in the outside world, while
Katie finished Love Island in fourth place with Adam Maxted
, whom she coupled with after Sophie quit the villa.
Fancy winning some GREAT prizes? Check out Reveal Competitions here!