Love Island's Malin Andersson has responded to *those* photos of herself and Emma-Jane Woodhams at the wrap party, saying: "We're civil."
Fans had been
surprised to see the girls pose together for a group photo
and appear in a Snapchat story together after everything that happened in the villa.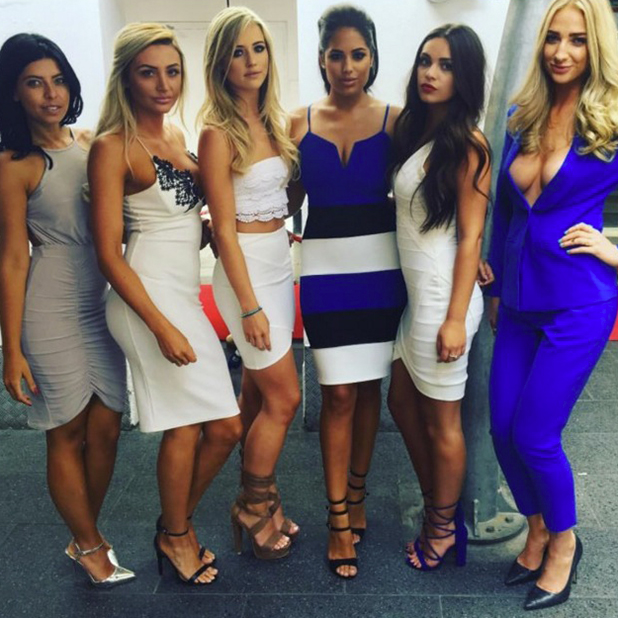 After someone suggested their rowing had just been "act" for TV, Malin tweeted back: "No.. We are civil. I don't know the girl - I'm just doing me! It's done now stop talkin about it (sic)."
Plenty of fans backed Malin up, saying the women were being "mature" and should be applauded for it.
@MalinSaraMakeup @EnyaClarke1 in all fairness its more terry's fault rather than emma's and they are just being mature ffs

— Lillie Faust (@lillie_faust) July 15, 2016
@MalinSaraMakeup @EnyaClarke1 they are both being mature adults! X

— TeamMalin (@malinsara_fan) July 15, 2016
@MalinSaraMakeup shows maturity being civil rather than making a scene... You wouldn't of enjoyed you night otherwise

— Elizabeth (@lizzslavin) July 15, 2016
@MalinSaraMakeup hope you had a good night and i agree everything has been said n done you can be civil

— Bee (@pinkbookworm33) July 15, 2016
@MalinSaraMakeup in fairness it was the most grown up thing to do in order to not make a good night awkward for everyone else involved

— Stacey Beatrice (@StaceyBeaxoxo) July 15, 2016
Everyone knows by now (surely?) the history between Malin and Emma, but just in case you don't here's a super brief recap:
Malin was officially with Terry Walsh when she was eliminated from the villa. Terry chose to stay. Emma entered. Terry and Emma hooked up. Malin had to watch from home. Malin re-entered the show to confront Terry. He denied promising Malin everything. He's still with Emma now.
But, as Malin said, they all just want to move on now.