Love Island's Adam Maxted has declared he's "100 per cent single" despite romancing Katie Salmon in the villa and the pair discussing a future.
Wrestler
Adam, 24, didn't really click with any of the girls in the villa until model Katie, 20, arrived late on
and, following her brief coupling with Sophie Gradon, 24, he got his chance to ask her out.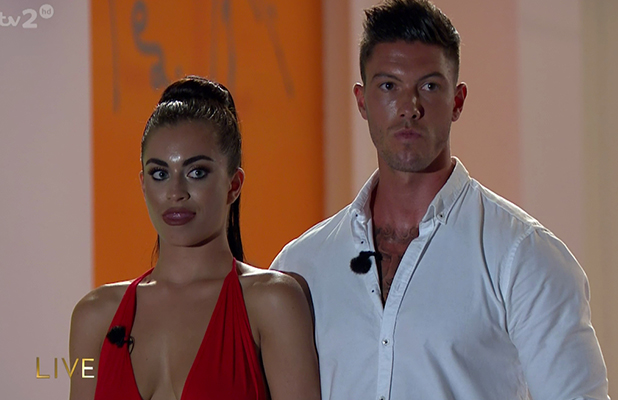 They coupled up, shared a kiss and
Katie even talked about visiting Adam in Belfast
once the show had ended.
Adam also told her: "[You were] the egg in my bag of Haribo. I'm excited to leave Love Island with you and continue the rest."
But lasting romance? Apparently not.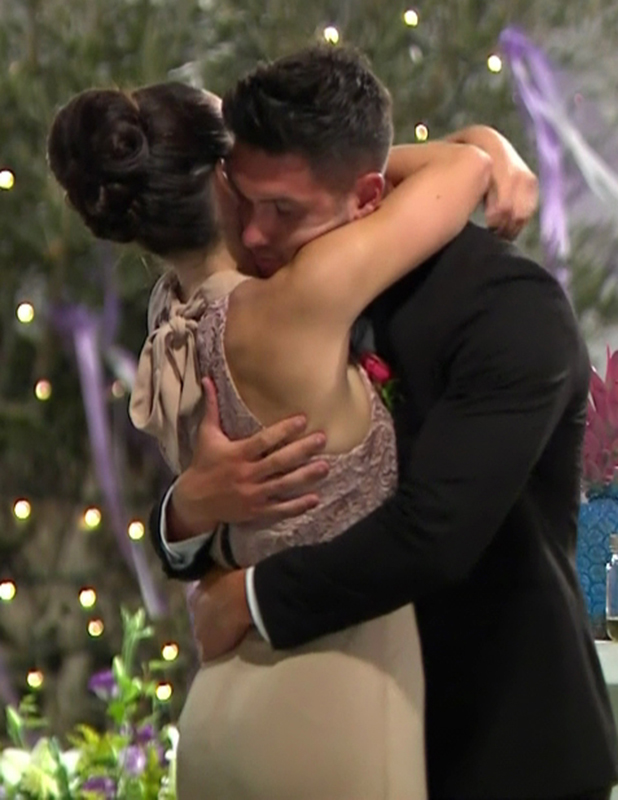 While attending last night's
Love Island
wrap party, Adam – who has been teased for his love of hashtags – tweeted: "Speaking of hashtags.. #100%Single."
Of course, they hadn't actually made it official in the villa as it was very early days, so perhaps Adam was just pointing out it's not girlfriend, boyfriend stage yet?
Whatever the case, fans were quick to ask what had happened - he didn't say - and assure Adam he won't be short of female attention following his time in the villa.
Katie hasn't said anything.
@AdamMaxted oh dear...you seem such a lovely bloke.. your princess will come along eventually...concentrate on ur WWE dream..#dreamjob #WWE

— lynette chappell (@lynniexxx) July 15, 2016
@AdamMaxted you are Such a good looking guy and funny as hell! U will have the girls throwing themselves at u

— Liv W (@nzgirlusa) July 15, 2016
@AdamMaxted ill be ya girlfriend X

— Megs (@meganlucythomas) July 15, 2016
@AdamMaxted why. ..think you have enough admirers to keep you busy tho.

— KELLY7ANNER (@greeneyekelly) July 15, 2016
@AdamMaxted I don't understand how this is remotely possible, you are possible the best looking/nicest person I have ever seen in my life xo

— not even a priv lol (@privleesh) July 15, 2016
@AdamMaxted u wont be for long hunni. U showed us ladies what a gent u r. Her loss. @katiesalmon24 are u mad letting this man go???

— kat kelly (@kathleenkellyuk) July 15, 2016
When Katie entered the villa, she initially coupled with Sophie, and they shared a kiss on a champagne dinner date. But after
Sophie feared her romance with Tom Powell was in jeopardy,
she cooled things with Katie, who was left hurt and feeling as if Sophie had "f**ked with [her emotions]."
It did, however, leave the way open for
Adam to make his move, which Katie seemed pleased to accept.
"I just didn't want you to think you're the second option. I completely did not know who I was going to pick," said Katie. "I don't want you to think that because my first plan failed that I'm jumping to my second, because I genuinely said from the start that I liked you both. You do make me laugh, I find you very funny."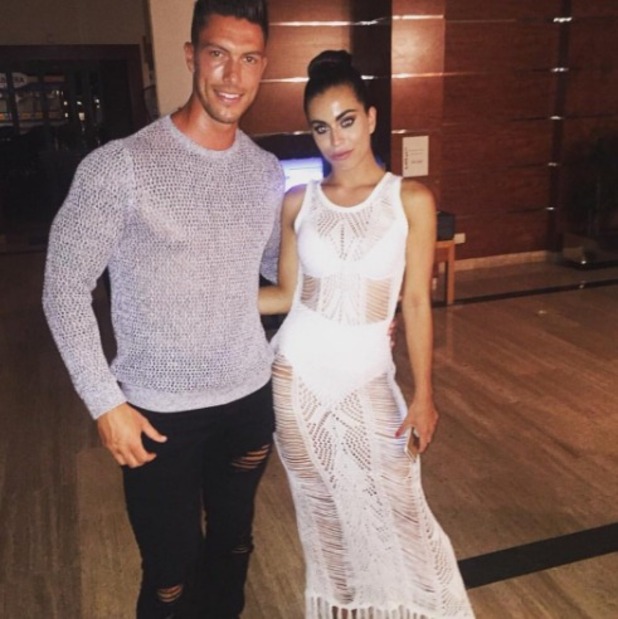 Things had seemed pretty positive for them, with
Katie even saying she would visit Adam in Northern Ireland.
"We're getting on nice. I like the fact that he's such a chilled laid back guy. I'd go to Ireland and see him, definitely," she said ahead of the finale. "I'm looking forward to getting to know him more because it still is early days, obviously. It's nice you can have someone in here you can have a little kiss with and a little cuddle."
Things never went past kissing in the villa because
Adam didn't want to have sex on TV, fearing it could jeopardise his dream of starring in WWE in the US.
Adam and Katie finished fourth on Monday night's (11 July) finale, behind winners Cara de la Hoyde and Nathan Massey, second-placed Alex Bowen and Olivia Buckland, and third position Kady McDermott and Scott Thomas.
Fancy winning some GREAT prizes? Check out Reveal Competitions here!