TOWIE's Bobby Cole Norris has predicted it's the end of the road for Lydia Bright and James 'Arg' Argent following their latest split.
The Essex couple have been on and off for seven years and had seemed in a good place when the cameras stopped rolling in March,
having been looking for houses together.
But it then emerged they'd quietly broken up after filming and,
judging by recent photos of them arguing in Majorca
, things don't seem to be getting any better between them…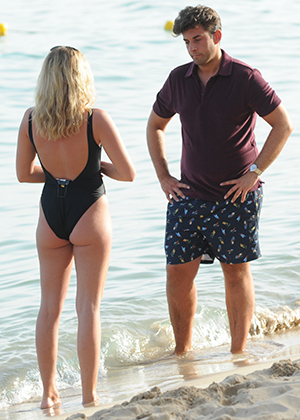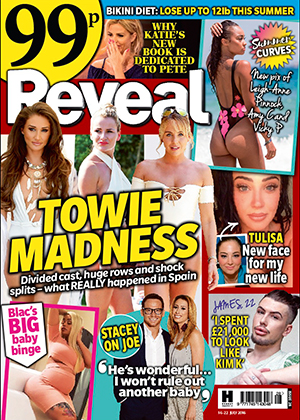 Writing in his new
Reveal
magazine column, Bobby said: "Recent pics showed Lydia and Arg talking, and some people have asked if it was an argument. I wasn't there but I think it's only natural for people who have been together for years and then break up to have heated conversations.
"I do feel like this is the end of the line for them, though. When you've been together from so young, you either grow together or grow apart. Either way, good luck to them both."
Meanwhile, another co-star, Chloe Sims, has said something similar in her
New magazine
column this week.
Discussing the pictures, she said: "They didn't spend any time together the whole time we were in Mallorca. He was hoping things would go back to normal when they saw each other again, but Lydia is very much single and wants to keep it that way.
"Lydia's not upset about the fact they're not getting back together, it's just the fact that it was so final."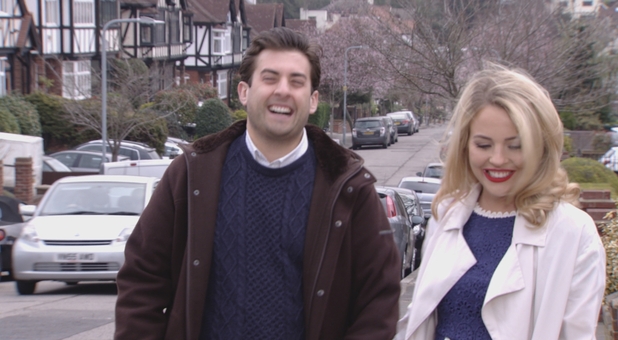 Neither Lydia nor Arg has revealed the exact reasons for their split, but have both moved on in their own ways:
Lydia went travelling across Indonesia
, while
Arg has been attending multiple boot camps
and embracing a new, healthy lifestyle.
Lydia recently said it hadn't been the "best of break ups"
and she wasn't looking forward to seeing Arg during filming.
In a
TOWIE
video earlier this summer, Lydia said: "James is at boot camp at the moment. I don't know how long he's staying there but I think it's a while as he wants to lose a lot of weight. That suits me very well at the moment because I don't have to bump into him. I know he will be coming back to Essex at some point."
She also quipped about series 18
: "I would like Tommy and Georgia to get married, and I would like to be maid of honour. I would like Arg to move Australia (joking but I'm not joking.)"
Lydia and Arg hadn't been in touch prior to filming in Majorca in July, with Arg saying: "I haven't had any contact with Lydia at all. I've just been so so busy cracking on and focusing on myself. I'm doing extremely well and having a whale of a time. I'm in the zone. Life is good at the moment. I'm happy and I feel like I'm a good person to be around."
TOWIE
returns to ITVBe on Sunday, 17 July at 10pm on ITVBe.