Love Island's Scott Thomas and Kady McDermott have said they are "one million per cent" confident their romance will last the distance now they've left the villa.
The couple appeared on ITV's
This Morning
on Thursday (14 July) to give their first TV interview since finishing third on this year's series.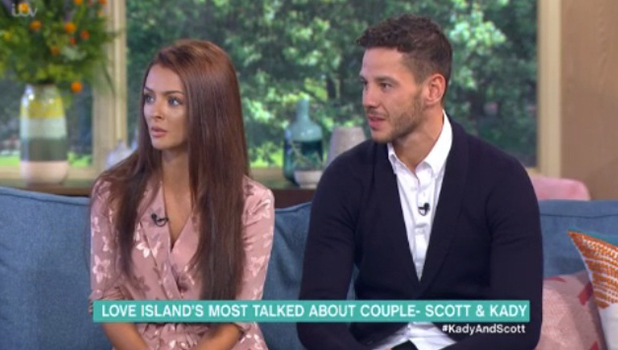 When asked if they had a future, Scott replied: "One million per cent. We knew that even before we came out. We had our room service [at the hotel] last night and a cosy night. It was amazing. We're both excited about each other so much and we can't wait to see where it goes."
The
couple flew back to the UK from Majorca on Wednesday
, just two days after the live finale which saw Cara de la Hoyde and Nathan Massey scoop the £50,000 prize.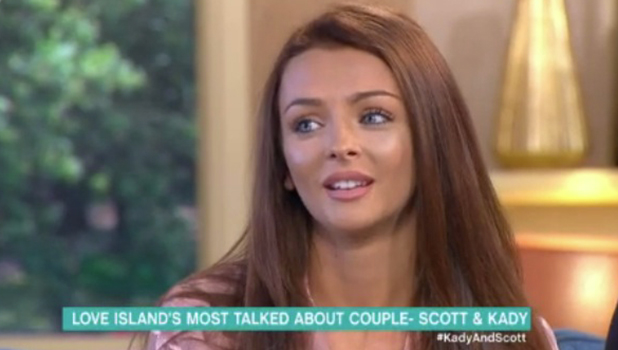 Kady admitted it had been "mental" coming home and realising just how popular the show had been, adding: "You're walking down the street and someone says, 'It's Kady from
Love Island
!' I can't even cope!"
"It's unreal and we're surprised how positive everyone has been about our relationship," said Scott. "We know it's been a rocky road and we didn't know how people would take it but they've been behind us."
Scott told Holly Willoughby and Phillip Schofield that he signed up for
Love Island
because he'd decided this would be the year he allowed a girl to get close to him after several years being single.
"I promised myself this year I would let some girls in. I've had my guard up, six years I've been single. A long time! So what better way to do it than go on
Love Island
? I just didn't expect it on the level it happened."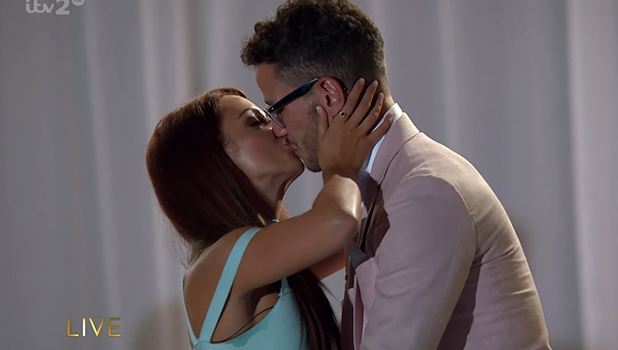 Both Scott and Kady said they'd never thought they'd have sex on TV, with Kady saying she never thought she'd fancy anyone let alone fall for someone.
Scott added: "It's real life and that's part of real life. Everyone was at it as well which makes it easier!"
Kady was asked about *that* incident where she ranted and raged about Tina banishing her to the hideaway so she could get to know Scott.
"Oh my gosh, yeah [I was concerned about the reaction] and that everyone would hate me. I've been nothing but myself, I thought if people didn't like me, they didn't like me for myself. In that environment your emotions are multiplied by a thousand. It's not a normal environment."
Scott added that although twin Adam had warned him in a video call to be careful around Kady, nothing would have changed how he felt about her.
"People didn't see how close me and Kady were one on one. I knew what I was fighting for, and regardless of what anyone said, I would stay with Kady. People had bad matches. She has a massive heart and I knew it would work out eventually."